Stop into the J.C. Newman Factory Store to pick-up some great gifts from local Tampa businesses!
Use our gift guide to find the perfect present for anyone on your list!
We are open Monday – Friday from 9:00 a.m. – 5:30 p.m. 
We will be closed on Dec. 24th (Christmas Eve) and December 31st (New Years' Eve)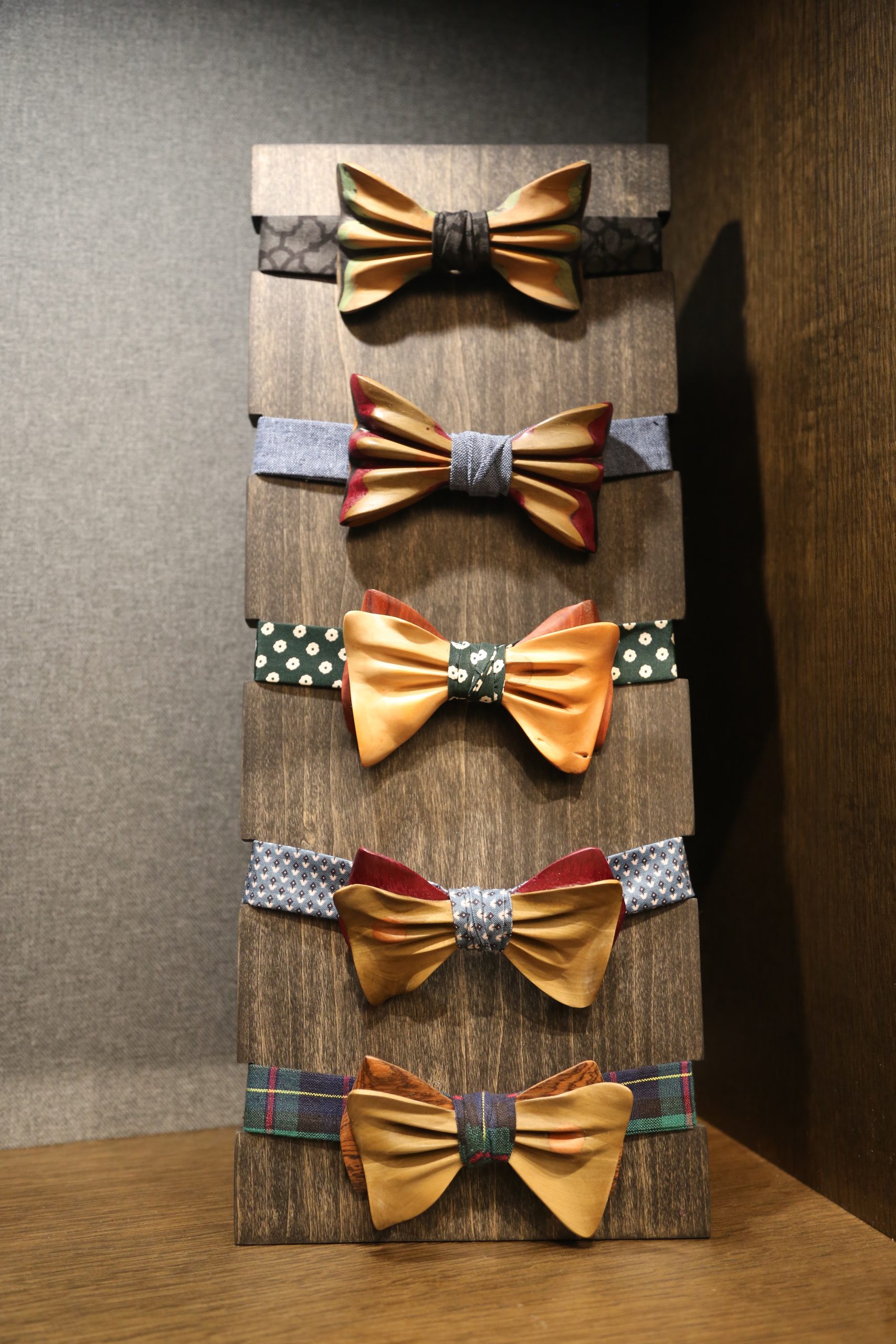 The Dapper Dresser
2021 didn't give us a lot of moments to wear our Christmas best, but hopefully, 2022 will bring more reasons to dress up. Surprise a dapper dresser in your life with a one-of-a-kind wood bowtie from our store. These are crafted by the team at Ella Bing Haberdashery from antique cigar molds and are sure to wow your loved one.
The Queen of Accessories
Shiny bangles from Bourbon and Boweties help to make the season bright and cigar box purses help carry the load when you are not traveling light.  
The Chef
From seasoned salts to balsamic vinegar and the Columbia's famous 1905 salad dressing, the chefs in your life will delight at the options. Throw in some Sangria mix and a beautiful hand painted pitcher to complete the presentation.
Candle Lover
Help your loved one relax with the luxurious scents from the candlemakers at Seventh Avenue Apothecary. With five unique scents including Tobacco and Vanilla Bourbon and Magnolia Oak Moss, you are sure to find one to please their senses.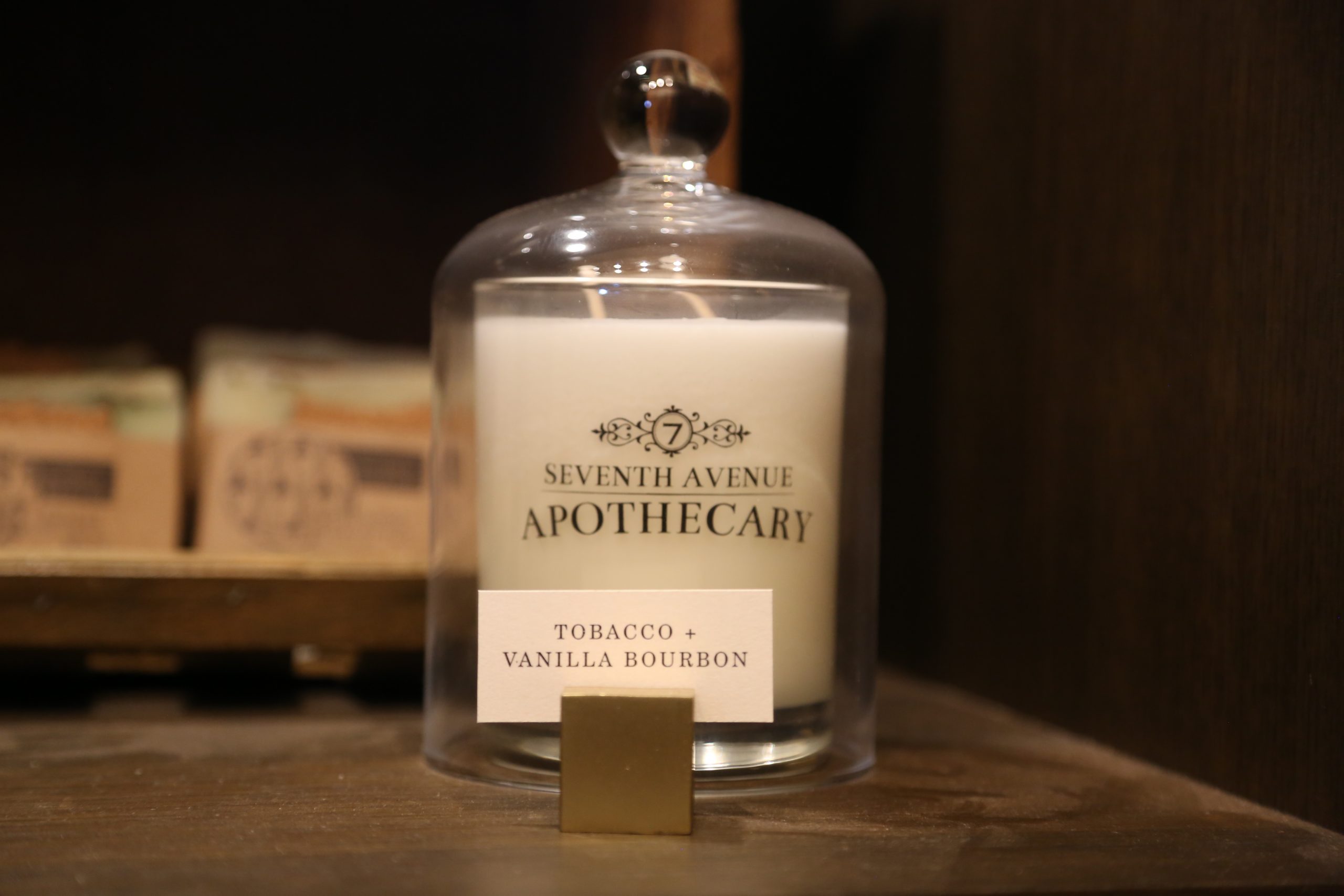 History Lovers
Have someone on your list who loves history, cigars, architecture, manufacturing, or all of the above? We have the perfect gift! We are offering tour certificates, so that your friends and family can get a behind the scenes look at our 111-year-old cigar factory, and everything it has to offer, fully redeemable for tours year-round!
Things to Stuff Stockings
In need of a few small items to top off your stockings?
Soaps from Bodhi Basics
Unique Postcards and Stickers
Arturo Fuente Coffee
J.C. Newman Cigar City T-Shirt
Have a cigar lover in your life but don't know what to pick?
The J.C. Newman Factory Store has everything you need to satisfy that cigar lover in your life. You will find a great selection of Arturo Fuente and J.C. Newman cigars to choose from. We always suggest gifting hard to find or limited products. The Diamond Crown Julius Caeser 1895 Perfecto is a great choice. This old school perfecto shape is exclusive to Diamond Crown lounges and our beautiful Factory Store. We also carry the Brick House Ciento Por Ciento which uses a Nicaraguan Corojo wrapper as opposed to the Equador Havana wrapper that is on the standard Brick House. This makes the Ciento Por Ciento a 100% Nicaraguan cigar. It is a TAA exclusive and a limited release. Upon visiting you will find that The American cigar is always in stock and available year-round. This product is normally allocated and comes out in rotations a few times a year. Only two hundred a day are made between two talented rollers. The cigars are rolled on the third floor of this factory, El Reloj using 100% American tobacco and packaging. This is our flagship product and a must have due to its unique taste and story. Our staff picks are the Julius Caeser Corona and the Cuesta-Rey #95. The J.C. Corona uses a more fermented Ecuador wrapper than the standard sizes. It is darker, sweeter, and more flavorful. The Cuesta-Rey #95 tastes like a fresh cup of coffee. It was released in 1958 and was the first cigar to use an African Cameroon wrapper in the United States. Stanford Newman was so proud of this cigar since it became the flagship premium cigar after the Cuban Embargo.
We also carry many different accessories from our Diamond Crown and Craftsman's Bench lines. There are plenty of different ashtrays, humidors, lighters, and cases to choose from. The 125th Diamond Crown ashtray is an elegant centerpiece for any smoking occasion. Black and gold appeals to a variety of different smokers. From Craftsman's Bench, our best seller is the Boca ashtray, which looks like a real tobacco leaf. It is available in a natural or maduro color.
This is just a brief summarization of the plethora of products that we carry. Our Factory Store associates, Nik and Holden are very knowledgeable and would be happy to provide a custom recommendation for your loved one.
Happy Holidays from everyone at the J.C. Newman Cigar Company.
Did you know? When you spend $150 on cigars in our store, we'll give you. a*free* J.C. Newman Xikar cutter.
If you purchase a whole box, we will imprint the cellophane for free!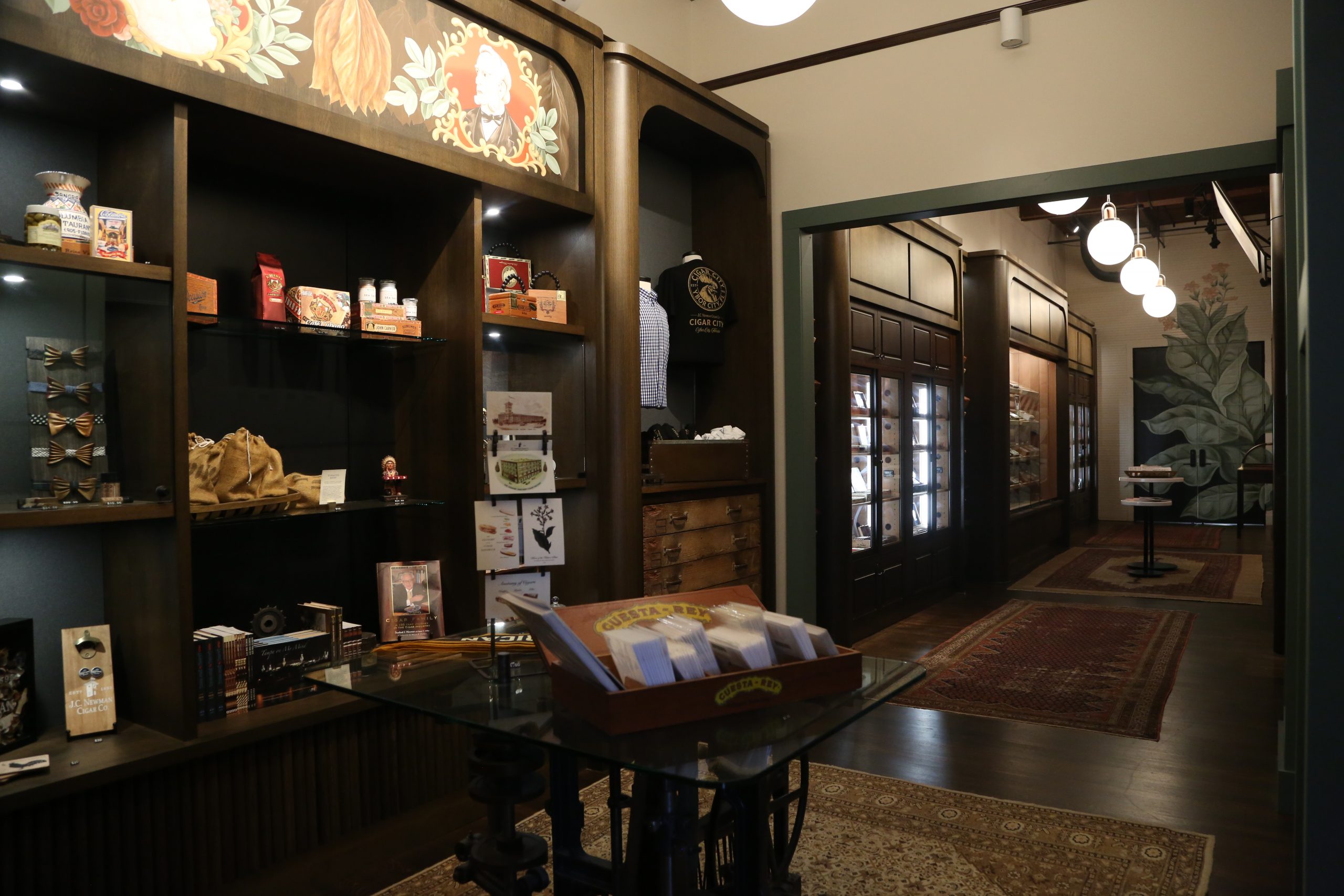 ADDRESS:
2701 Sixteenth Street
Tampa, FL 33605
PHONE:
(813) 248-2124
VISITING HOURS:
MON – FRI: 9 A.M. – 5:30 P.M.
Storms is the graphic designer at J.C. Newman and has been responsible for much of the art on the cigars you enjoy every day. The American, Yagua, and Perla del Mar. Just to name a few.
Tampa Bay Lightning Celebrate Stanley Cup Win with J.C. Newman Cigars. J.C. Newman is the Exclusive Cigar Partner of the Tampa Bay Lightning.
Help us celebrate our many milestones at J.C. Newman Founder's Day!