J.C. Newman Cigar Company's long history dates back more than a century to 1895, when Julius Caeser Newman rolled his first cigars in the family barn in Cleveland, Ohio.
At the young age of 14, Julius Caeser Newman (J.C.), became a cigar maker apprentice in Cleveland, Ohio. In 1890, the Newmans were recent immigrants to the United States and J.C.'s mother, Hannah, paid $3.00 per month so that he could learn the cigar trade. After completing his apprenticeship, J.C. worked as a journeyman cigar maker for the next 3 years until a severe recession resulted in massive layoffs throughout the country. As an unemployed immigrant cigar maker, J.C. decided to follow the "American Dream" and start his own company.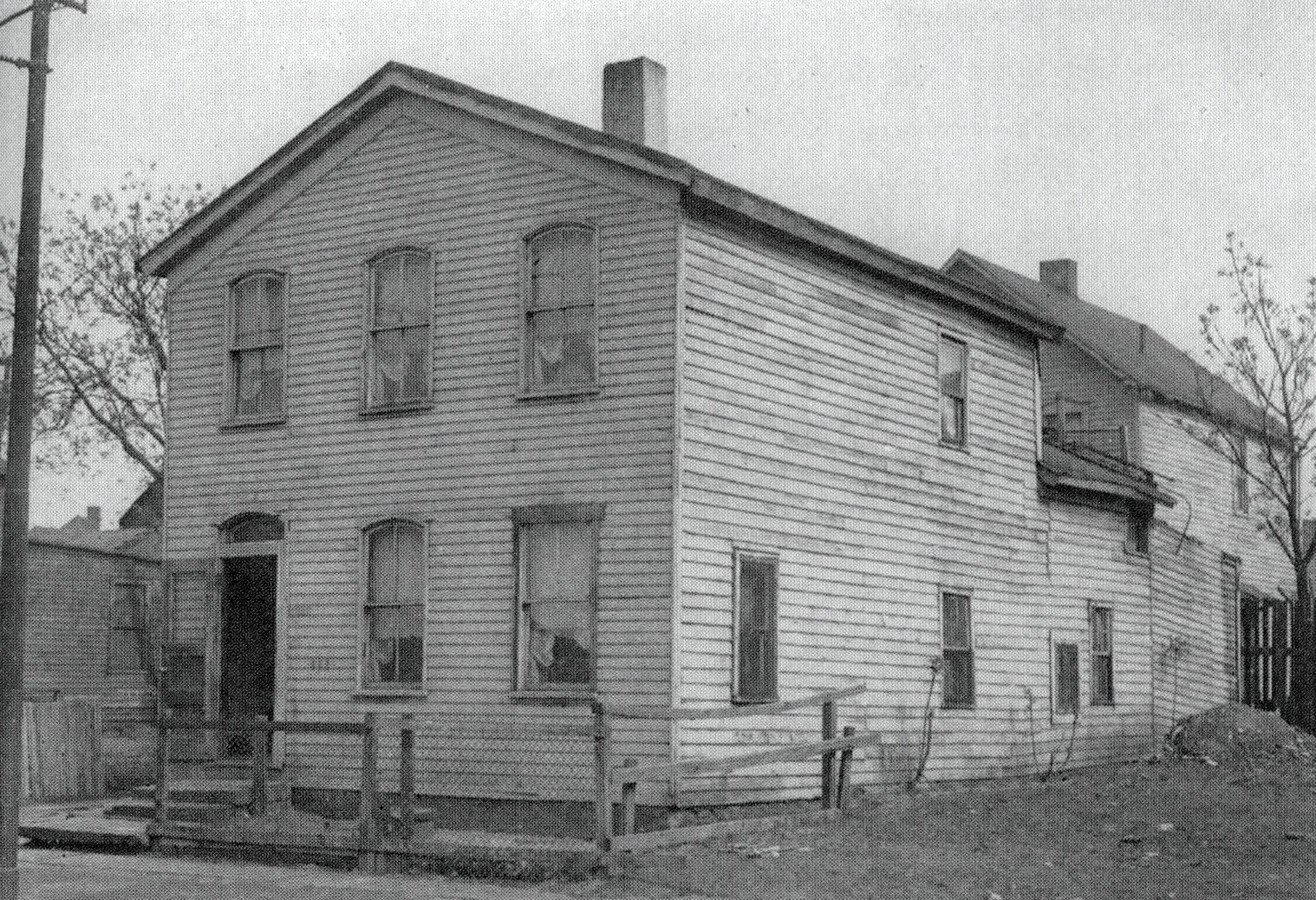 The humble beginnings of J.C. Newman Cigar Co. in 1895
Though his dreams of success were great, the company's beginnings were quite simple. In 1895, J.C. created a cigar table from some old boards, borrowed $50 for tobacco, and received his first order for 500 cigars from the family grocer. The business that started that day in the barn behind the family home was the J.C. Newman Cigar Company. J.C.'s first brand of cigars was called "A.B.C.," an acronym that stood for "Akron, Bedford and Cleveland," which was the name of a local streetcar line.
Over the years, J.C. was married and had four children. By 1916, the company had rapidly expanded with the addition of two factories in Marion and Lorain, Ohio, and then employed a total of 700 employees. J.C.'s top-selling cigar brand was called Judge Wright, with its famous slogan, "A fair trial will give a verdict in favor of this cigar." However, the cigar business was difficult during the Great Depression.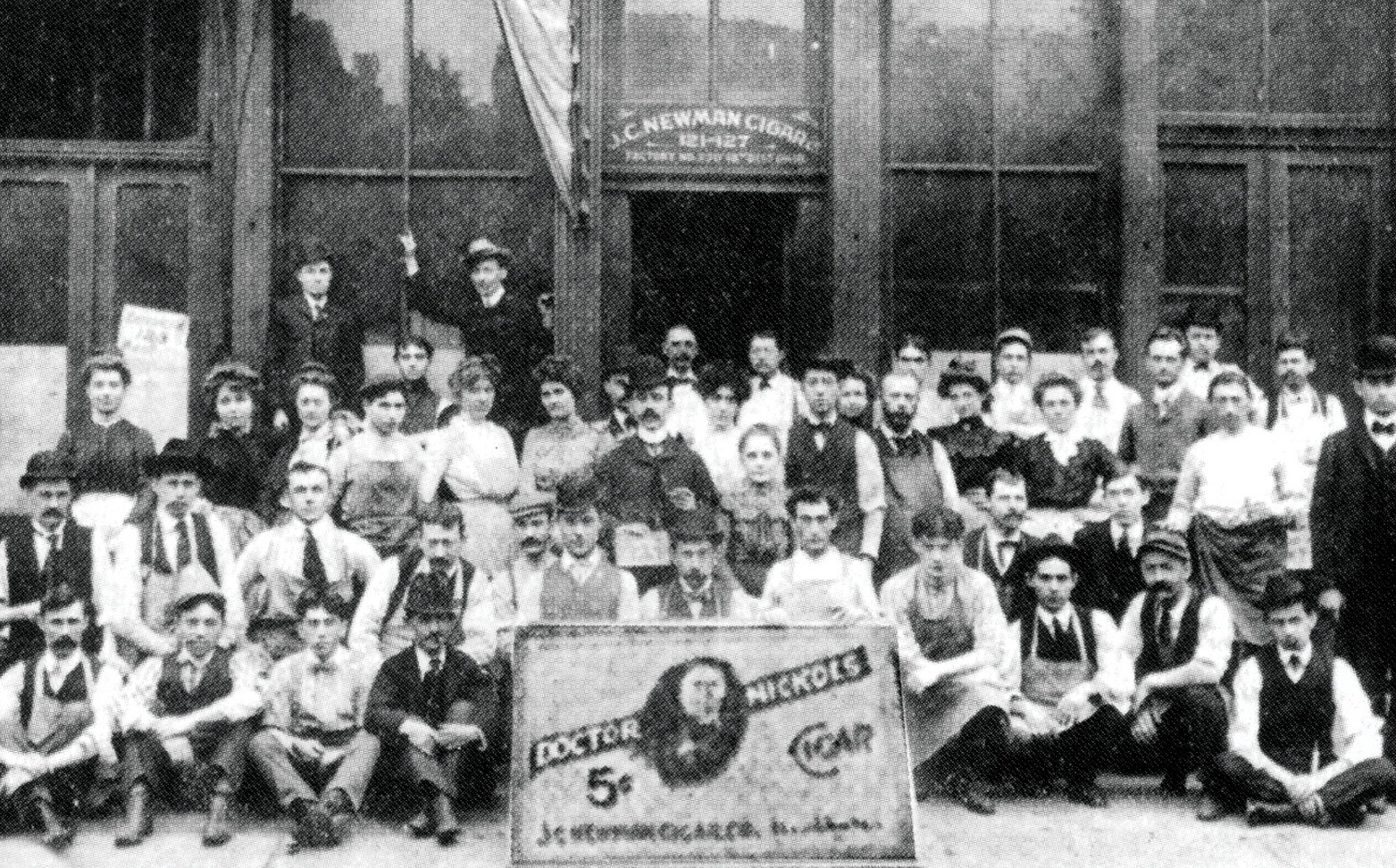 J.C. (In the center wearing the Derby hat) and his employees in front of
J.C. Newman Cigar Co.'s Cleveland factory in 1905.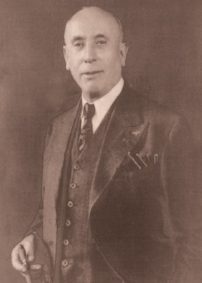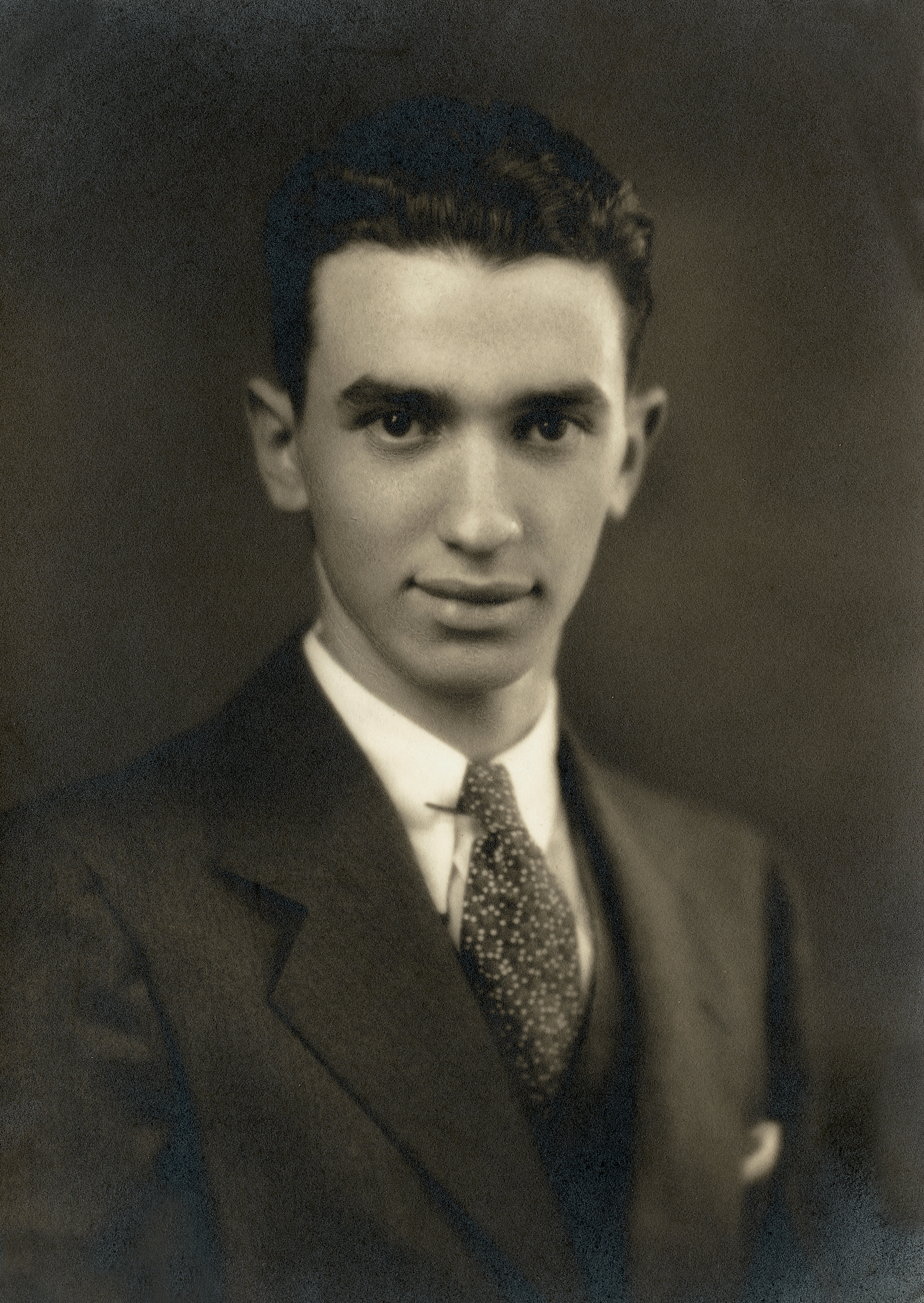 After World War II, J.C.'s sons, Stanford and Millard Newman, returned from military service and joined the company. Stanford was responsible for the cigar manufacturing operations and Millard oversaw the company's sales. As America prospered, the Newmans' company continued to flourish in Cleveland selling its then famous, Student Prince cigars.
The company joined the Tampa cigar manufacturing community in 1954 when J.C. determined that the company's future lay in the manufacture of premium cigars. He resolved to relocate to Tampa, which enjoyed a world-class reputation for producing high-quality premium cigars. The move also brought him closer to his primary source of tobacco: Cuba. Interestingly, in the early part of the 19th century, more hand-rolled Clear Havana cigars – cigars made entirely of Cuban tobacco – had been made in Tampa than were made in Cuba and imported in the United States.
Prior to uprooting his whole life and company, J.C. sent his son Stanford to find a new factory and begin trial operations. Stanford found an ideal manufacturing location at a landmark cigar factory in Ybor City, Tampa's central cigar-making district founded in 1886 by legendary Cuban revolutionary Vincent Ybor. Built in 1910, the Regensburg factory was one of the last and largest cigar factories ever built in Tampa. Like every cigar factory in town, the Regensburg had a nickname: El Reloj, Spanish for "The Clock." For generations, residents had risen and retired to the hourly chimes ringing from its tall brick clock tower. After decades of silence, the landmark El Reloj now rings again thanks to a loving restoration by the Newman family in 2002.
El Reloj, J.C. Newman's Tampa Factory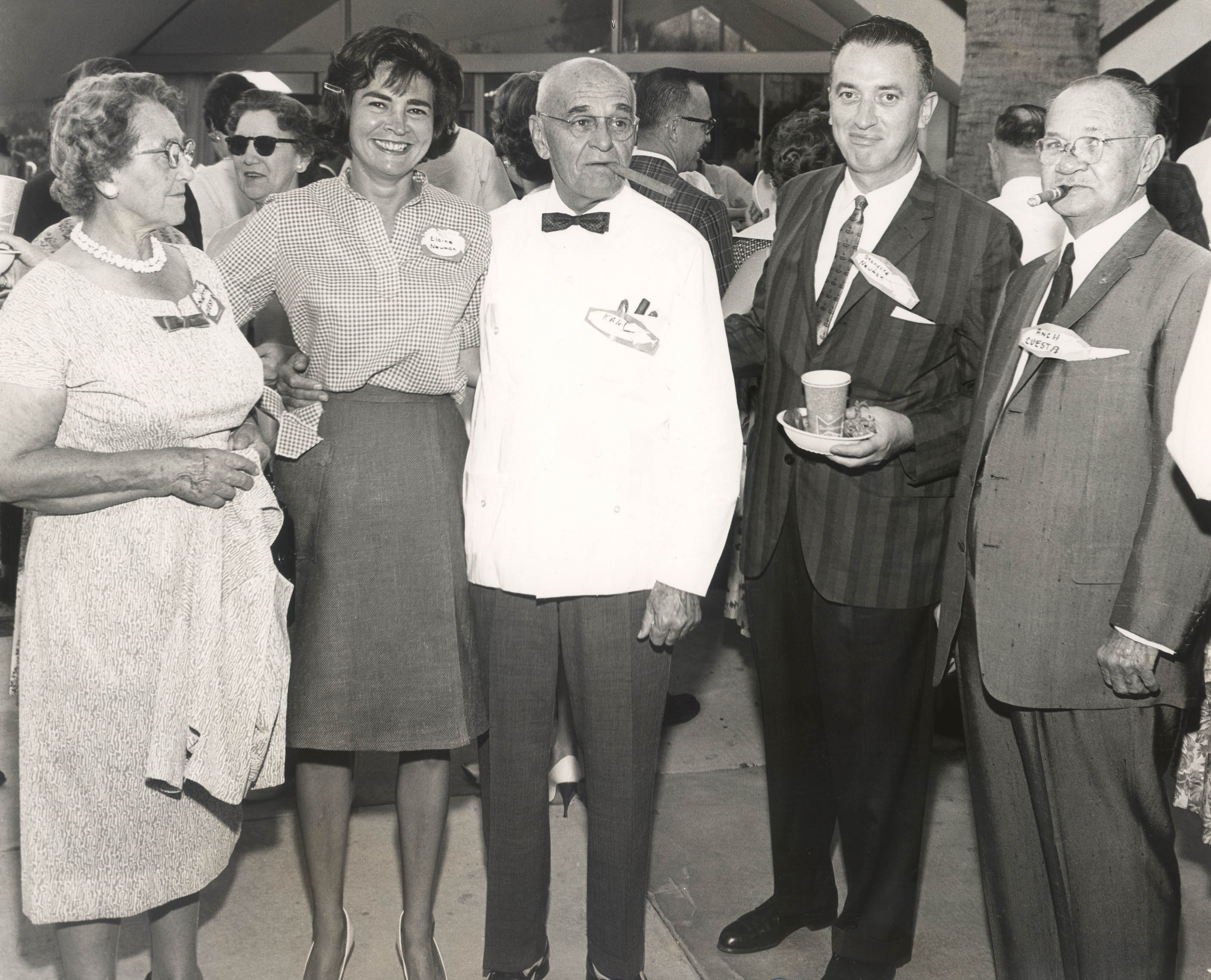 The Cuesta and Newman families, from left: Noretta Cuesta, Elaine Newman, Karl Cuesta, Stanford Newman and Angel Cuesta, Jr.
Stanford knew that if the company was going to continue to be successful, he would need to acquire an existing premium brand. So, five months after the death of his father in 1958, Stanford purchased the internationally renowned Cuesta-Rey brand from Karl and Anch Cuesta. After gaining title to Cuesta-Rey, when every other Tampa cigar manufacturer was marketing their standard palma shape cigar for 26¢, Stanford created a novel package for his Cuesta-Rey palma cigars — two bundles of 25 cigars packed in the round and placed in luxurious aromatic cedar cabinets. The legendary 35¢ Cuesta-Rey #95 cigar was born.
By 1985, fourteen Newman relatives owned shares of the company, all of them collecting dividends and making demands for more. In addition, the entire cigar industry was in the midst of a twenty-year slump. With profits shrinking and vast philosophical differences on the company's future, Stanford knew something had to change. He, along with his sons, Eric and Bobby, leveraged all of their personal assets and sat down with their family on Valentine's Day 1986 to purchase their shares of the company. Stanford often said, "My relatives got the money and my sons and I got the debt, but we also got the opportunity to turn the company around."
Three weeks after the leveraged buy-out was completed, fellow Tampa cigar maker, Carlos Fuente, Sr. called Stanford with a proposition. Carlos wanted to close his Tampa factory and concentrate his efforts on his handmade factory in the Dominican Republic. He asked if Stanford would be interested in making his Tampa factory brands to which he agreed, provided that Carlos made handmade cigars for J.C. Newman Cigar Co.
​
The first brand under the new partnership, La Unica Dominican Primeros, became the number one selling premium bundle cigar in American within 6 months of its launch. Shortly after, production of Cuesta-Rey was moved to the Fuente's Dominican factory and enjoyed similar success. In 1990, J.C. Newman Cigar Co. became the distributor of Carlos' Arturo Fuente and Montesino brands expanding sales across the United States, a partnership which continues on today.
Today, a new generation continues the Newman family tradition under brothers Eric Newman, president, and Bobby Newman, executive vice president. In 2017, Eric's son, Drew, became the first member of the fourth generation to join the business full-time as the company's General Counsel.
The business that young J.C. founded more than a century ago is stronger than ever. Diamond Crown is a highly prized cigar as well as a bestselling brand of humidors and cigar accessories.  Cuesta-Rey is one of the most popular premium cigars in the world, enjoyed by cigar smokers in 61 countries on six continents. The Brick House launch exceeded all expectations and has been named one of the Top 25 cigars in the world by Cigar Aficionado. Quorum is the world's most popular handmade cigar sold in bundles.
(Drew, Eric and Bobby Newman. Stanford and J.C. pictured)
From our humble beginnings as a one-man cigar factory, we have survived and prospered through the Roaring Twenties, the Great Depression, two world wars, the Cuban embargo, excessive taxes, smoking bans and the rapid consolidation of the cigar industry.
In 1895, there were 40,000 federally licensed cigar manufacturers in the United States. Four generations and nearly 125 years later, J.C. Newman is the only one that is still owned and operated by the founding family. As J.C. Newman Cigar Company continues in the 21st century, the Newman family is committed to upholding the family tradition of quality and innovation and hand-crafting some of the world's finest cigars.
J.C. Newman and Stanford Newman both published autobiographies chronicling their decades in America's premium cigar industry. We invite you to read their stories from the links below:
Smoke Dreams by Julius C. Newman (1957)