UNITED STATES


J.C. NEWMAN EL RELOJ
In 1954, J.C. Newman decided to move his family business to Tampa, which enjoyed a world-class reputation for producing high-quality premium cigars. Prior to uprooting his whole life and company, J.C. sent his son Stanford to find a new factory and begin trial operations. Stanford found an ideal manufacturing location at a landmark cigar factory in Ybor City, Tampa's central cigar-making district founded in 1886 by legendary Cuban revolutionary Vicente Ybor.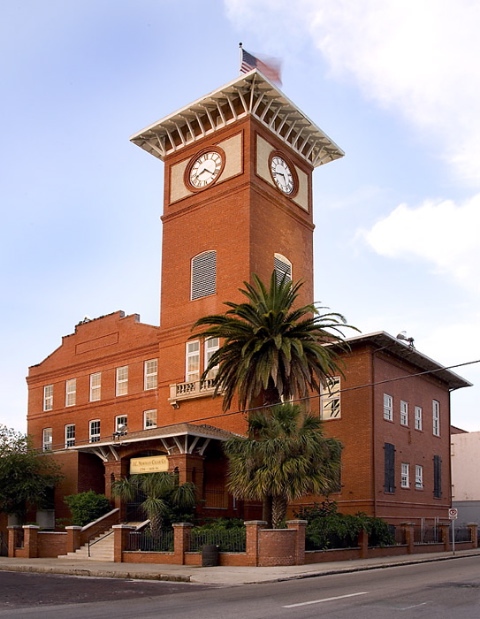 Built in 1910, the Regensburg factory was one of the last and largest cigar factories ever built in Tampa. Like every cigar factory in town, the Regensburg had a nickname: El Reloj, Spanish for "The Clock". More than 60 years later, El Reloj still serves as the international headquarters for J.C. Newman Cigar Co. where the company imports and ships its wide portfolio of brands across the United States and to 81 countries worldwide. 
A century ago, there were 150 large cigar factories in Ybor City. Today, J.C. Newman is the only one still in operation. Here, skilled cigar rollers use hand-operated, vintage cigar machines from the 1930s to roll value-priced cigars under brand names such as Factory Throwouts. Additionally, hand cigar makers roll The American for the J.C. Newman Fourth Generation Cigar Company.
In anticipation of the company's 125th anniversary celebration, J.C. Newman is currently in the process of a major renovation to El Reloj. Key areas of improvement include infrastructure updates, a massive expansion to the shipping and receiving department, the addition of a new handrolling space, and a completed reimagined visitor experience. The renovation is focused on restoring the historic charm of El Reloj while honoring its legacy as the last operating cigar factory in Cigar City, USA.
Premium Handcrafted Cigars