THE AMERICANS
Keeping Tampa's Legacy Burning
In the newest edition of Cigar Snob, you'll find a great many interesting pieces, including a 92 rating on our Black Diamond Marquis cigar. But featured in the center is an amazing article on the four generations of Newman men, and how their legacy has continued throughout the years.
Cigar Snob author Steve Miller explores the roles each Newman has played in the success of the company. He also details a look to the future, and everything amazing in the years to come at J.C. Newman Cigar Co. and for Cigar City, Tampa, Florida.
Read the entire article by clicking below, and don't forget to pick up your copy of Cigar Snob, wherever fine cigar publications are sold.
Tens of thousands of people, cigar enthusiasts and the like have passed through our doors…and some…may have never left.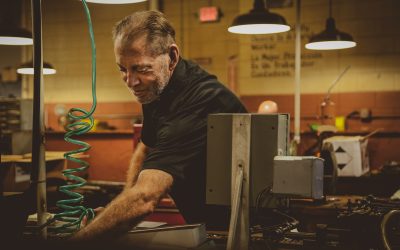 There is only one Joe St. Charles. He's maintenanced the cigar machines, and fabricated parts for those that are no longer being manufactured.
Aimee Cooks is the Human Resources and Tampa Cigar Factory Manager, but her role in cigar making is bigger than her title.