Tampa Bay Lightning Celebrate Stanley Cup Win with J.C. Newman Cigars
J.C. Newman is the Exclusive Cigar Partner of the Tampa Bay Lightning
TAMPA, FL – Last night, the Tampa Bay Lightning celebrated winning their second Stanley Cup Final in a row with custom Cuesta-Rey Aristocrat cigars. Imprinted with the Tampa Bay Lightning logo, these commemorative cigars were specially rolled for J.C. Newman Cigar Co. by Tabacalera A. Fuente in the Dominican Republic.
"For 145 years, Tampa has been known as 'Cigar City,'" said Drew Newman, general counsel and fourth-generation cigar maker. "Today, Tampa is also known as 'Champa Bay," a city of champions. Because we handcraft cigars for relaxation and celebration, it is only fitting that Tampa's latest championship was celebrated with some of Tampa's finest cigars."
"Last night, the Lightning were smokin' – first on the ice and then in their locker room with our Cuesta-Rey cigars," said Eric Newman, president and third-generation cigar maker.
"Our historic El Reloj cigar factory in Tampa is famous for its giant neon 'Home of Cuesta-Rey Cigars' sign," said Bobby Newman, executive vice president and third-generation cigar maker. "Last night, the Lightning proved once again that Tampa is also the 'Home of Champions.'"
As the Exclusive Cigar Partner of the Tampa Bay Lightning, J.C. Newman sponsors a Diamond Crown Cigar Lounge overlooking the ice at Amalie Arena, the only place in the National Hockey League where cigar enthusiasts can enjoy a fine cigar while watching a game live. Last week, J.C. Newman's master cigar roller Luis Gonzalez hand rolled cigars at Amalie Arena for fans attending Game 2 of the Stanley Cup Finals.
# # #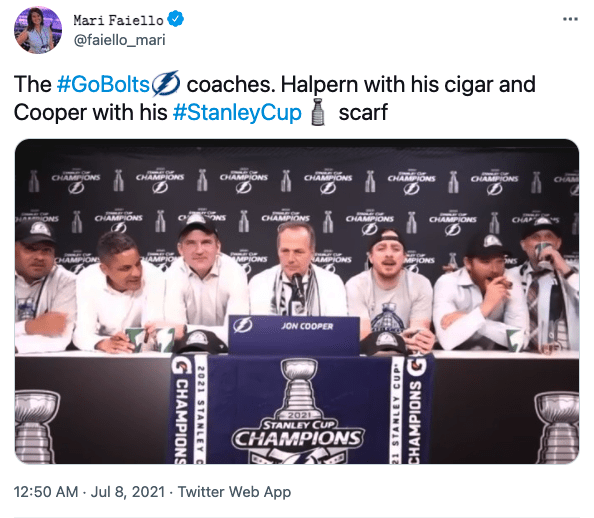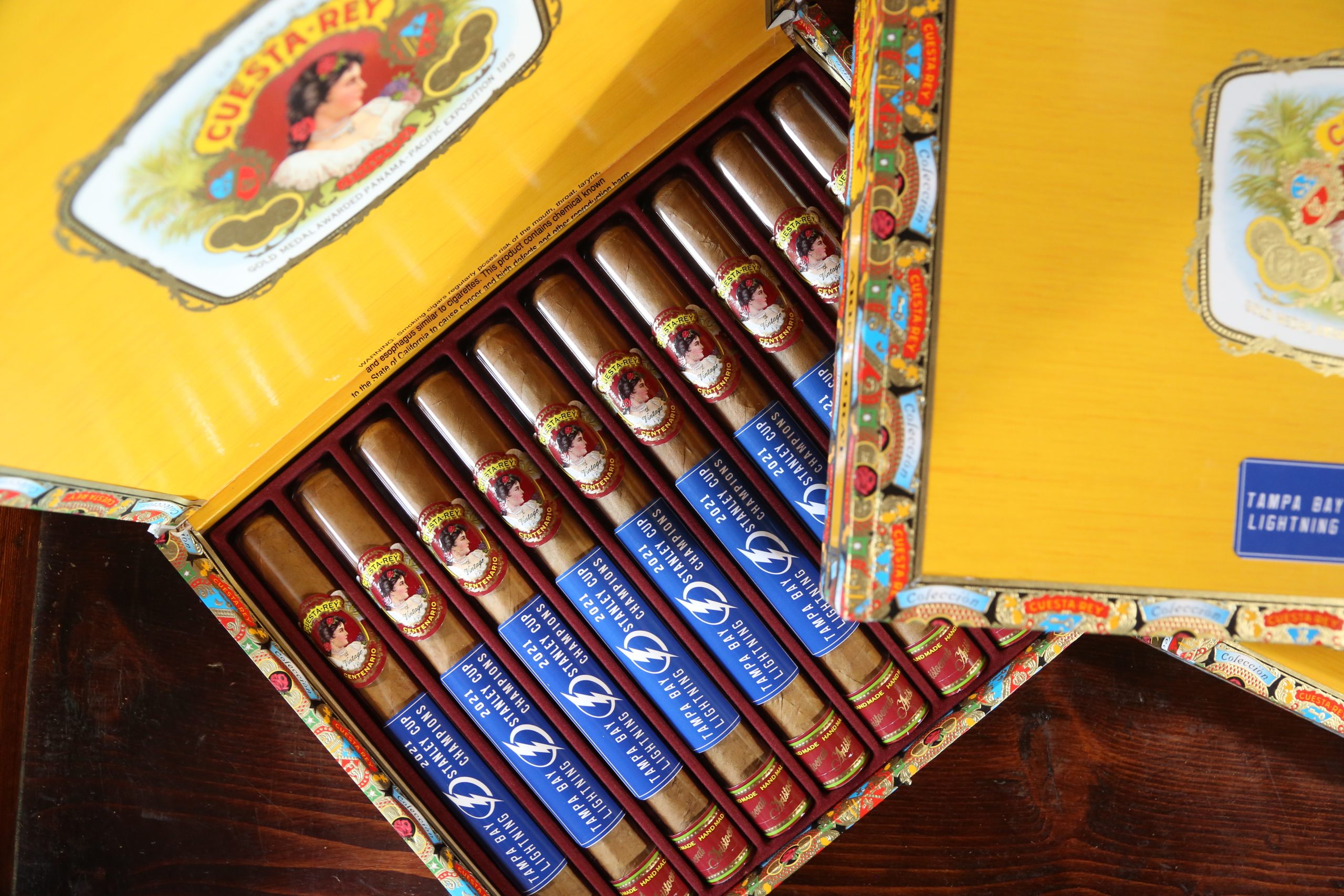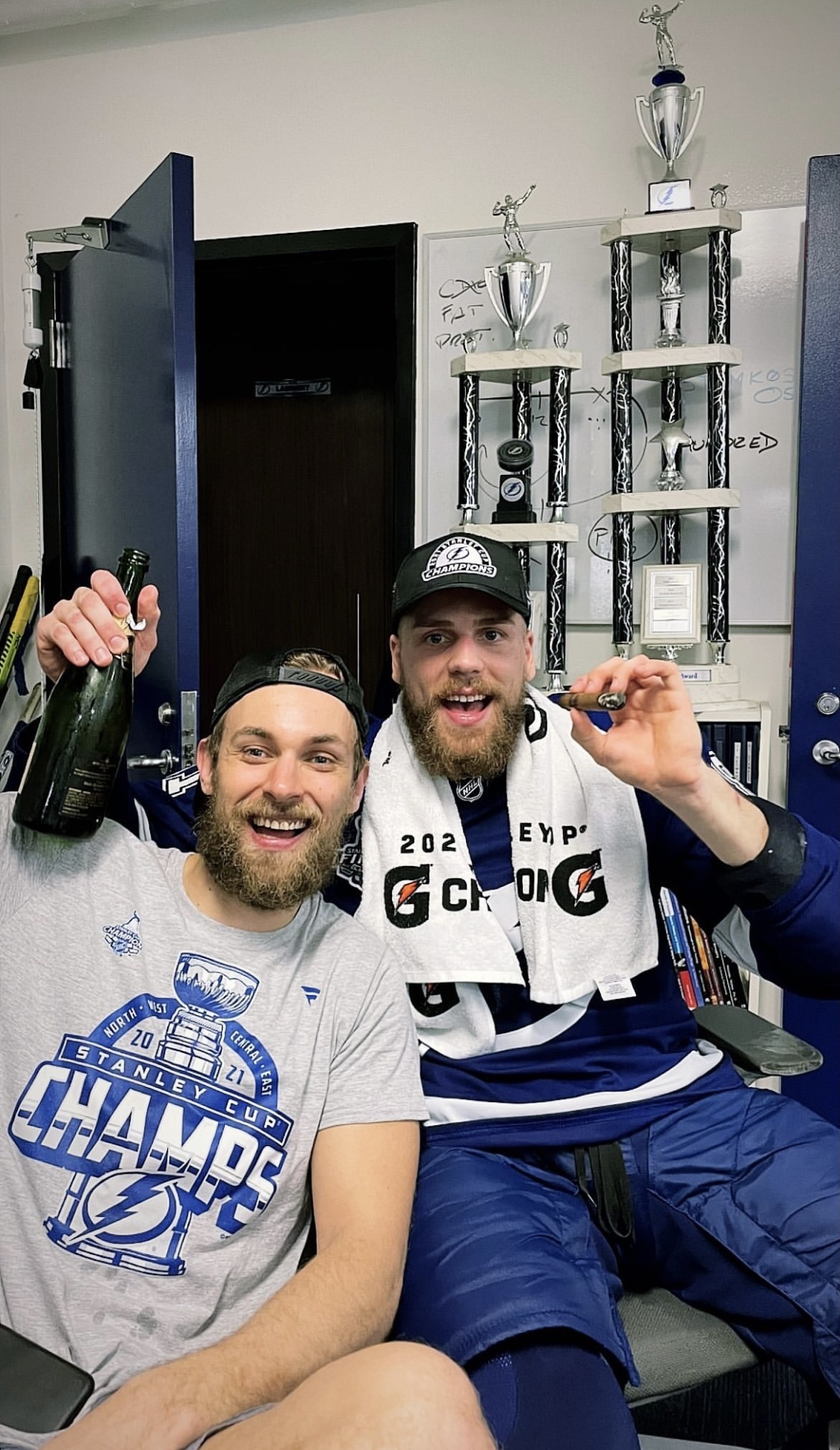 Our factory, El Reloj, is turning 111-years-old, and we want you to help us celebrate! Join us on Wednesday, March 31, for free tours.
Native Tampans know a thing or two about criminal elements in Ybor City in the early 20th Century. Ybor City's criminal underbelly was reflective of the economic and cultural divides of the city.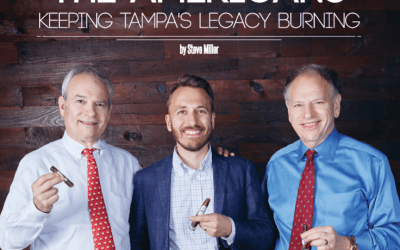 An amazing article on the four generations of Newman men, and how their legacy has continued throughout the years from Cigar Snob.