New Faces For Our New Face
As we gear up to open up El Reloj to the public, we needed to bring on some new employees. At J.C. Newman Cigar Co., our employee is our family, and so we approached these new hires with real purpose. Nikolaos H Psilopoulos and Holden Campbell Rasmussen each bring strengths to our company, and we could not be more excited to have them join.
Nikolaos, or 'Nik' brings with him an extensive knowledge of tobacco. As a certified tobacconist Nik will be running the entire retail portion of our new museum and factory experience. If you're looking for a cigar recommendation, or a keepsake, Nik is your guy. Nik will also be instrumental in the tobacco experiences in the factory, leading tours and classes when you book them in advance.
Holden will be helpful not only in our retail space, but also in the continuation of our museum curation. History is always in the past, and as soon as our museum opens, much of the information will be dated. Holden will assist us in keeping the information up to-date, as well as archiving pieces of history we simply could not fit into the museum. With a plethora of cigar boxes, newspaper articles, and cigar labels and bands from the last 125 years, we'll look to Holden to continue to chronicle our family history.
Learn more about Nik and Holden below!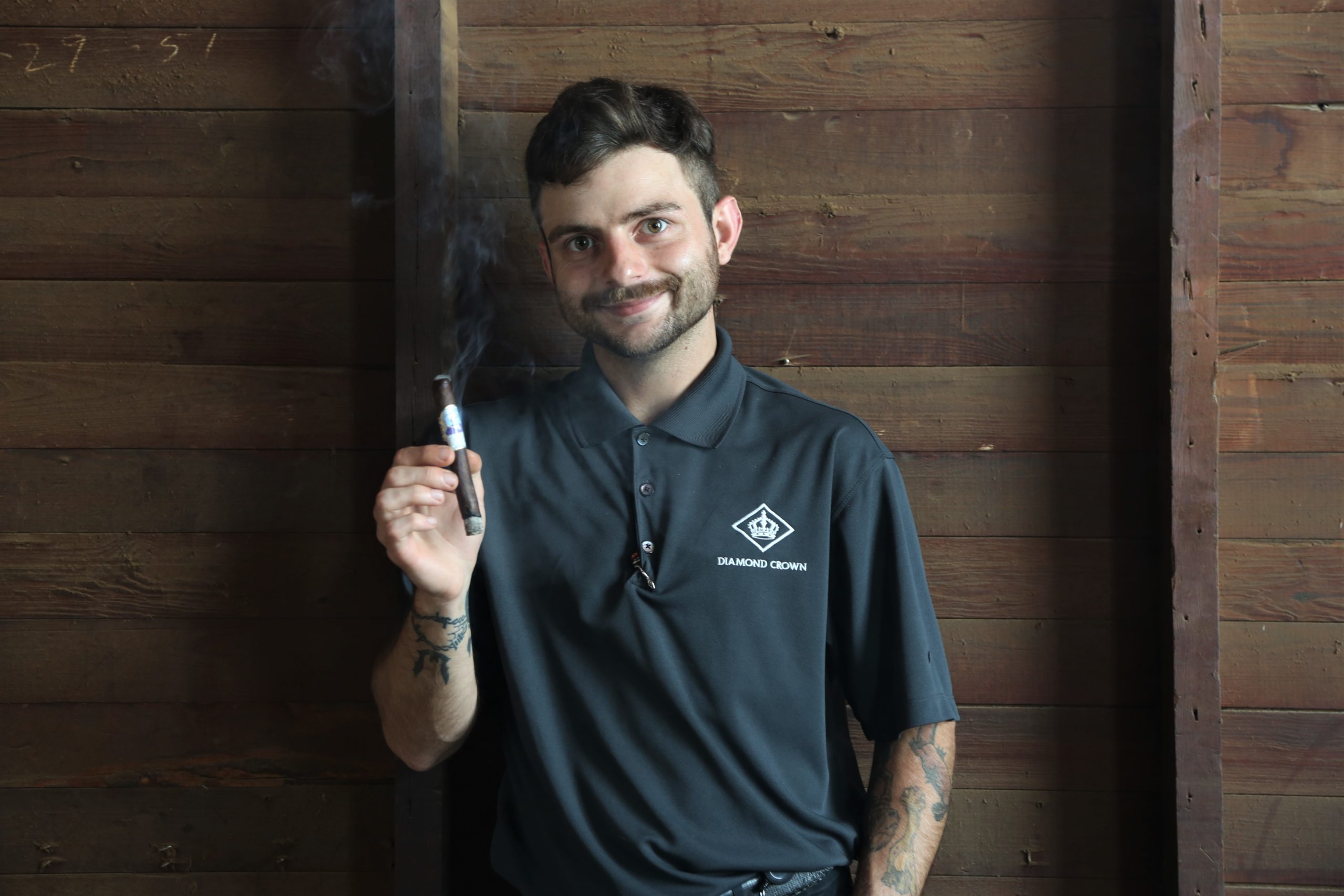 Nik Psilopoulos
IG: @localareanetwork813
When Nik isn't smoking a Julius Caeser Corona or  Don Carlos #4, he's herding sheep with his Australian Shepherds.
If you visit him at the J.C Newman Cigar Company factory store and decide to smoke a cigar, he may even show you his coolest trick: perfectly cutting a cigar with his eyes closed.
A few other fun facts about Nik:
Favorite Place to Travel: Blue Ridge Mountains.
Favorite Thing About Cigar History: The ecology behind growing tobacco.
5 Things You'd Take on a Deserted Island: Cigars, dogs, truck, fruit, and probably books because the batteries don't die.
"Only dead fish swim with the stream." – Malcolm Muggeridge
Holden Rasmussen
Holden is a true cigar enthusiast. His favorite thing about cigar history is how it has made Tampa, Florida the city it is today.
Holden listens to Tom Petty and the Heartbreakers while smoking an Alcazar No. 4. Something that may delight all American's about Holden is that he's related to our first President George Washington.
Here are some other fun facts about Holden:
Favorite Place to Travel: Norway
5 Things He'd Take on a Deserted Island: A rooster, a hen, a bible, a ladder, and a rubber duck.
Most Interesting Moment: Shaking hands with the ambassador from Mongolia at a dinner party
"You can always count on Americans to do the right thing — after they've tried everything else." – Winston Churchill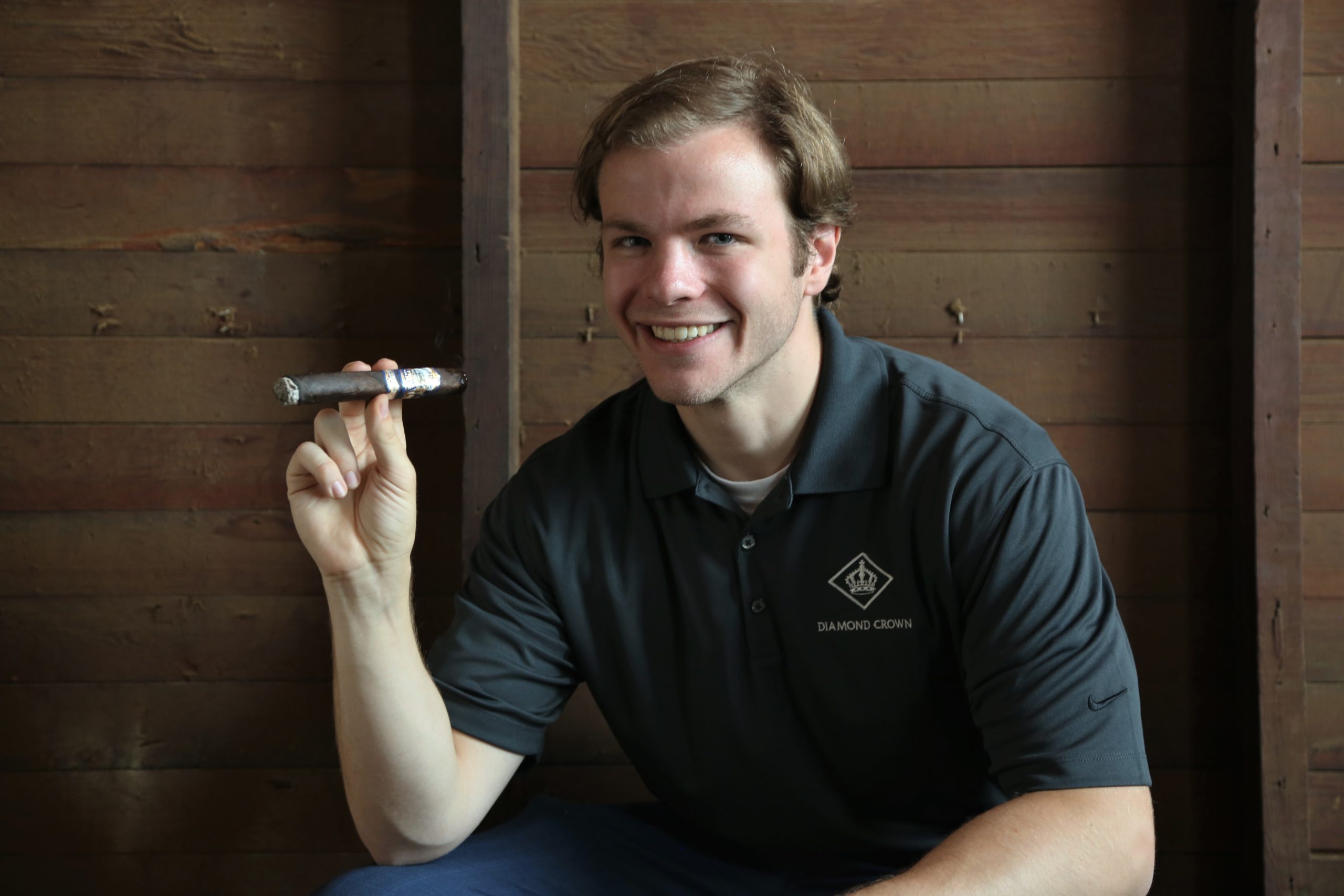 Storms is the graphic designer at J.C. Newman and has been responsible for much of the art on the cigars you enjoy every day. The American, Yagua, and Perla del Mar. Just to name a few.
Tampa Bay Lightning Celebrate Stanley Cup Win with J.C. Newman Cigars. J.C. Newman is the Exclusive Cigar Partner of the Tampa Bay Lightning.
Help us celebrate our many milestones at J.C. Newman Founder's Day!