We all know that premium cigars are entirely handcrafted: A skilled artisan takes naturally fermented and aged tobacco leaves and rolls them into beautiful, luxurious premium cigars. Hand cigar making is an old-world tradition that has not changed. Today, we hand roll our cigars just like my great-grandfather did a century ago.
Premium cigars, however, are not our only handcrafted product. All of our Diamond Crown and Craftsman's Bench humidors and cigar accessories are also handmade as well. Each one is constructed individually, one at a time, by hand, with the same care and dedication as a premium, handmade cigar.
My uncle, Bobby Newman, and I recently visited the factories that hand craft our Diamond Crown and Craftsman's Bench humidors and cigar accessories. As a four-generation, family business, we are personally invested in our products and are regularly present in all of our factories to ensure that our products consistently meet our family's high standards of quality.
Diamond Crown Humidors
From start to finish, each Diamond Crown luxury humidor is handcrafted. The process is elegantly simple:
First, craftsmen assemble natural wood to form a six-sided box. There is no lid yet – the humidor is simply a box that is fully enclosed on all six sides.
After passing the first of four quality control inspections, the humidor receives its first coat of varnish. It is then left to rest and dry for 24 hours. This process is repeated, again and again, 14 times. In total, it takes two weeks just to apply the gorgeous and luxurious high gloss finish to a single humidor.
After the second inspector carefully inspects the finish, a craftsman carefully cuts the lid is into the humidor, installs top quality brass hardware, and lines the humidor with genuine Spanish cedar.
The third inspector checks the alignment of each lid and each humidor's seal before a craftsman carefully cleans and hand polishes its exterior. He then stamps the Diamond Crown logo on the humidor.
Lastly, the humidor is wrapped in a felt bag for protection and placed in a luxurious presentation box before the fourth inspector examines the package one final time and allows it to leave the factory.
Other companies make humidor lids and bottoms separately in an assembly-line fashion in order to save money. We do not do this. Instead, we fully finish a six-sided box before cutting the lid in order to ensure that the wood grains of the top and bottom of each humidor match and that each humidor's seal is perfect. Working slowly and meticulously, it takes nearly a month to make a Diamond Crown humidor. Because of the natural variations in wood grains, no two Diamond Crown humidors are the same.
Diamond Crown Leather
Our Diamond Crown luxury leather cigar cases are handcrafted by master artisans on the northern coast of Spain near the French border. These craftsmen are continuing a centuries-old tradition of hand-making high-quality leather goods.
The process starts with calfskins that are hand-selected for our Diamond Crown leather cigar cases. We use hides from young cows because they are softer and more supple. They are also lighter while still very durable.
We naturally tan the leather using vegetable dyes. This is an organic, environmentally friendly process that dates back to 6000 BCE. Artisans use bark and other vegetable tannins to naturally color the leather. Vegetable tanning highlights the natural grains of the leather and allows it to develop a natural patina over time.
A craftsman next cuts the necessary pieces for each cigar case from the same hide in a way that accentuates the natural grain of the leather. All of the pieces for each case are cut from the same hide to ensure that everything matches. Using old-world tools, the craftsman then hand assembles the cigar case and adds a soft lining.
Once assembled, the case is soaked in water so that it becomes pliable. Then, the craftsman uses molds from ash wood and hand tools to form each case into the proper shape to protect handmade cigars. This is a very slow and complex process, requiring tremendous skill and experience.
After each case is dried, it is finally hand polished and finished to give it a bright shine before being carefully inspected and placed in felt bags and a luxurious gift box. This commitment to quality and old-world tradition is why there are no finer leather cigar cases on the market than our Diamond Crown.
Craftsman's Bench Accessories
Similarly, each of our Craftsman's Bench cigar accessories is handcrafted. Our all natural wood humidors are built by hand, piece by piece. Our cigar cases are made from genuine leather and are cut and assembled by hand. Even with our cigar cutters, each blade is hand polished and then hand assembled, and inspected by hand before being branded with our logo. The main difference with our Craftsman's Bench humidors and cigar accessories is that we use value-priced components and employ economies of scale to deliver more affordable products than our Diamond Crown luxury humidors and cigar accessories.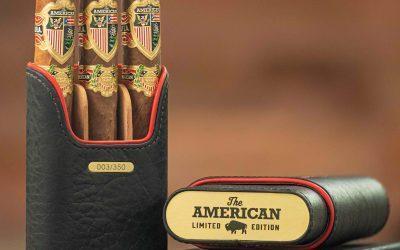 J.C. Newman Cigar Co. Ships The American Black Bison Cigar Case This uniquely American cigar accessory is handmade in the USA and contains 100% American cigars.J.C. Newman is also shipping the fall release of The American and Angel Cuesta cigars. Today,...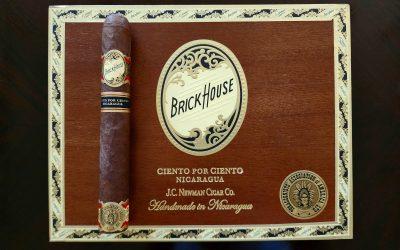 Brizard and J.C. Newman introduce The American Black Bison Cigar Case. The limited-edition luxury cigars and case are both handcrafted in USA.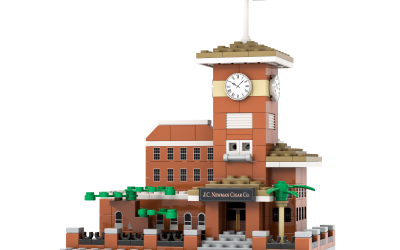 J.C. Newman Cigar Co. Introduces the El Reloj Set 201 LEGO Bricks Build a Replica of the Historic El Reloj Cigar Factory in Tampa Tampa, Fla. – This week J.C. Newman Cigar Co. will be introducing the El Reloj Set at the Premium Cigar Association Trade Show in...