Annis was born on June 4, 1890 in Austria-Hungary. A Hungarian Jew like J.C. Newman, Annis started in the cigar industry as a traveling salesman. Cigar salesmen were often contractors who traveled from coast to coast, selling multiple brands for multiple companies. Sanchez-Haya Cigar Co., a cigar manufacturer with facilities in Tampa and New York, was one of the cigar companies represented by Annis. By 1917, Annis accrued enough experience in the cigar industry as a salesman to start his own company, the Gradiaz-Annis Cigar Co. J.C. Newman started his cigarmaking career in New York and quickly became an industry giant, rubbing elbows with men, such as Bunny Annis, and starting important lobbying organizations for cigar industry businessmen. Fellow Hungarian immigrants, Annis and Newman likely spoke German together and found great commonality.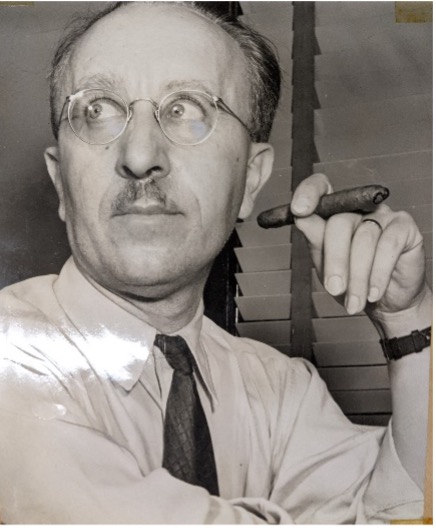 Gold Label, 18 Carrot
In 1920, Annis moved his company's corporate headquarters to Tampa and in 1928 he purchased the Sanchez-Haya Cigar Co. The most well-known Gradiaz-Annis factory is on 12th Avenue and 18th Street in Ybor City. This factory made cigars from 1908 to 1976. Under the Sanchez-Haya brand, Annis produced Gold Label and Shakespeare cigars. Annis became a highly influential member of the Tampa Cigar Manufacturers Association, providing the groundwork for the future linkages between the Newman family and the Cuesta family. Through Annis, J.C. Newman associated with many Tampa manufacturing giants years before the Newman family settled in Tampa.
One particularly eventful interaction between Newman and Annis occurred in the early 1950's as Newman returned home from a visit to tobacco farms in Cuba. While visiting Annis in Tampa, Newman fell in love with the abandoned 1910 E. Regensburg El Reloj factory and concluded it was the future home of J.C. Newman Cigar Co. The humid climate, efficient transportation facilities, and easy access to Cuban tobacco made Tampa a cigarmaker's Mecca. The Newman family moved to Tampa in 1954 and became the neighbors of the Gradiaz-Annis Cigar Co.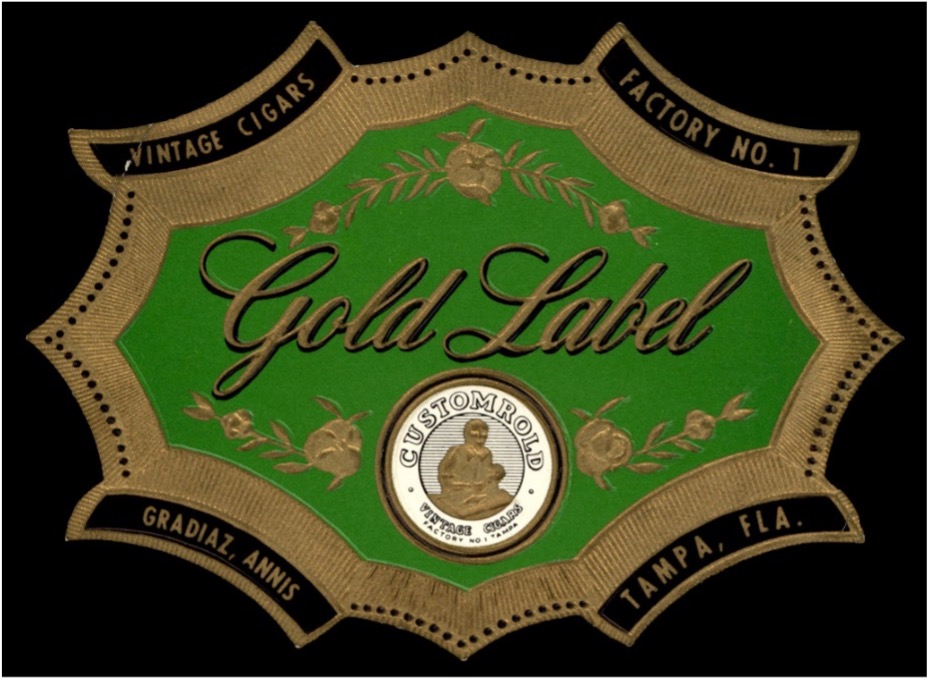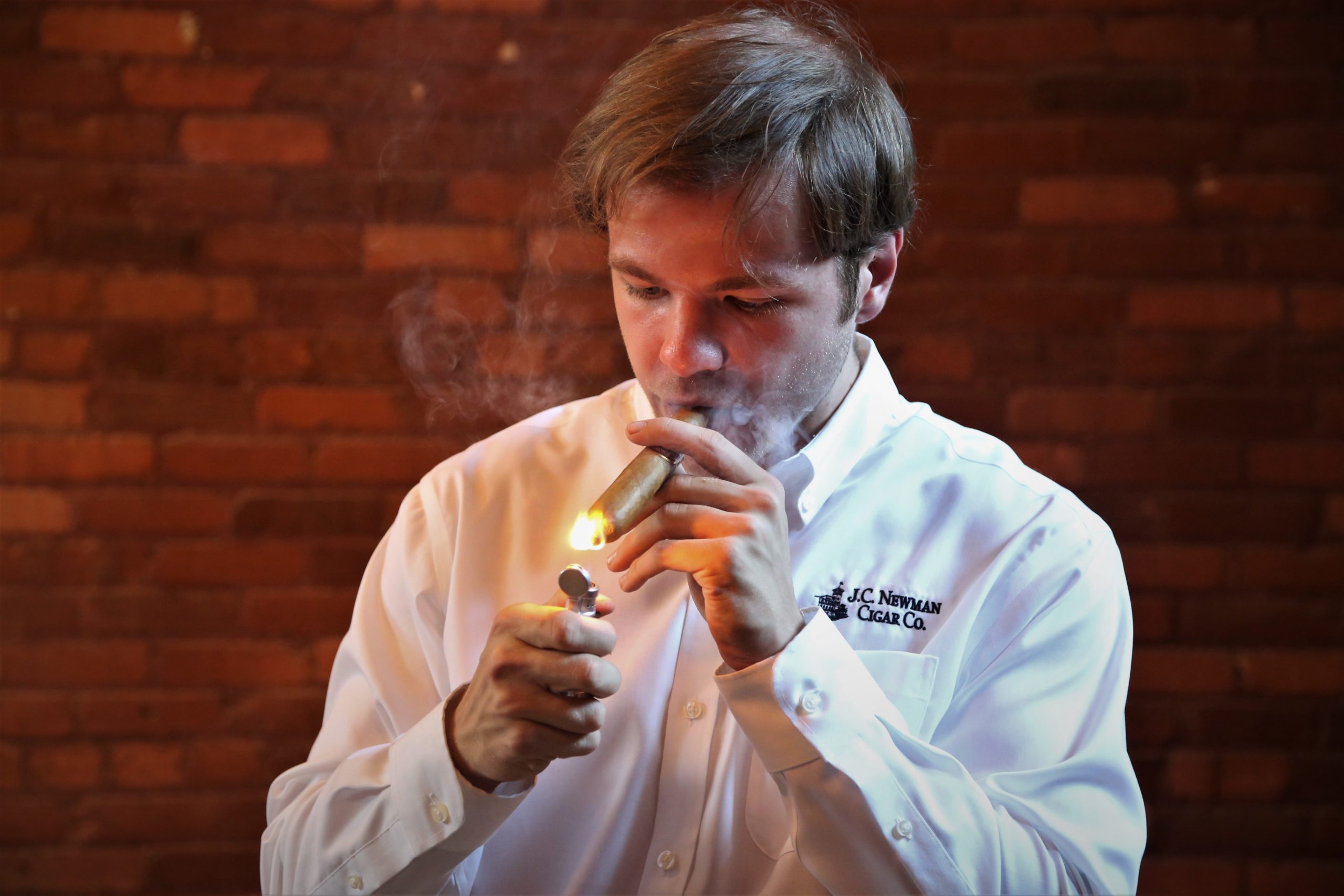 About Holden Rasmussen
Holden Rasmussen is a Museum Associate at the "El Reloj" Factory Museum. His duties include conservation, collection management, gift shop sales, and docent work. He is a new college graduate who has worked and volunteered at museums and archival facilities in different parts of the country. Holden enjoys the American outdoors, French electronic music, Yugoslav militaria, Japanese comics, and Cameroon tobacco.
J.C. Newman now proudly displays a 116-year-old Ponce De Leon Cigar Salesmen case in our El Reloj Factory Museum.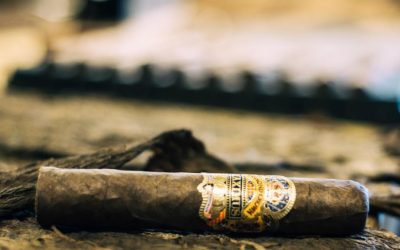 They say a premium cigar takes three years and two-hundred hands to prepare. The development of a cigar brand requires tenfold more effort.
The Marion factory produced several million cigars a year, its humidors having room for six-hundred thousand cigars at any given time.