J.C. Newman Recognized for its El Reloj Booth at PCA 2021
Won "Best in Show" and was the world's largest cardboard trade show booth
Drew Newman, fourth generation cigar maker, said:
"It was wonderful seeing so many friends at the Premium Cigar Association trade show last week.  We were honored that our J.C. Newman booth won "Best in Show!"  My father, uncle, and I are especially grateful to our friends at GOKARTONwho recreated our historic El Reloj cigar factory out of 2,000 pieces of recycled cardboard.  Because I am very proud of the restoration of our 111-year-old cigar factory in Tampa, I wanted to bring a replica of El Reloj and our cigar museum to the trade show in Las Vegas. 
My family and I hope that you will visit us in Tampa, tour El Reloj, and experience our new three-level cigar museum, interactive theater, and hand rolling room.  Our goal is to continue our centuries-old tradition of American cigar making.  Just as many wineries, breweries, and distilleries welcome visitors, we hope that El Reloj will become the premier cigar tourism destination in the United States."
To see photos of J.C. Newman's booth, interviews with Drew Newman, and other recaps of the 2021 PCA Trade Show, please use the buttons below.
GoKarton Booth Creation and Assembly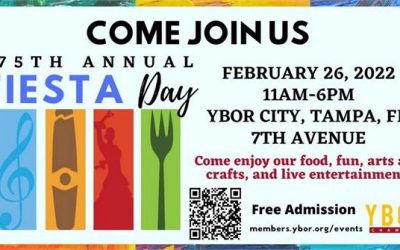 The 75th annual Fiesta Day on Saturday, February 26, 2022 on 7th Avenue in Ybor City! Food, Fun and Entertainment for the entire family!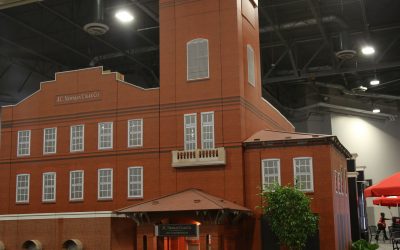 J.C. Newman's booth is a quarter-scale model of the west end of its 111-year-old cigar factory in Tampa and features a 26-foot-tall clock tower.
These photos can be a source of inspiration for your next event at J.C. Newman Cigar Co. Factory in beautiful Tampa, Florida.