Ybor Square (1901 N 13th St.) and the "El Pasaje" building (1320 E 9th Ave.) are oft overlooked fixtures of Ybor City but at the height of Tampa's cigar industry, these buildings represented the beating heart of Vicente Ybor's industrial town. Vicente Ybor was a Valencian industrialist who worked extensively with the cigar industry in Cuba before coming to America and starting factories in New York, and later, Tampa.
He bore witness to and, in some instances, affected every major change in the 19th Century cigar industry. Because of his success as a captain of industry and the magnanimity he extended to his employees, Ybor is fondly remembered as the founder of Ybor City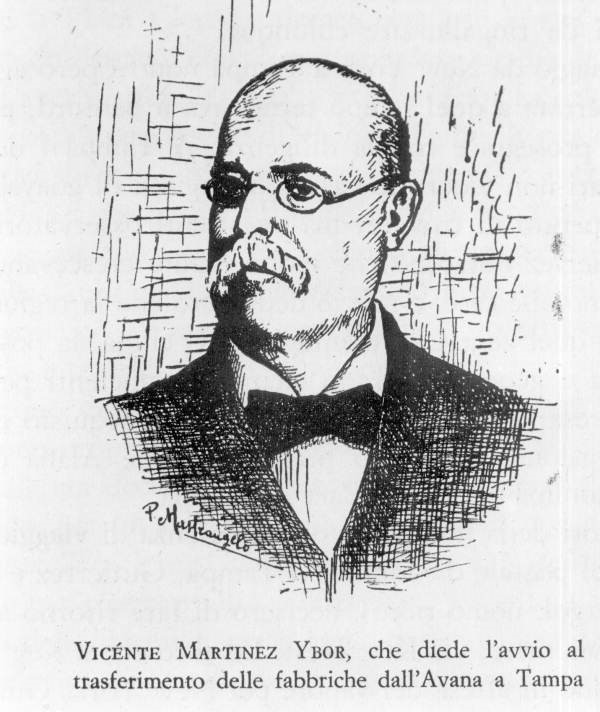 A Young Prince:
Vicente Martinez-Ibor was born in Valencia, Spain on September 9, 1818 to aristocratic parents. Seeking to protect their son from military service in the Carlist Wars or Spanish expeditions to North Africa in the 1830's, the Ibors sent him to Cuba to be a storeroom clerk. By the time he was 20, Ibor had become a successful tobacco dealer in Cuba. He entered the trade right as the international cigar golden age began with importers, such as the Upmanns, hawking Cuban tobacco to every major cigar manufacturer in Europe. Ibor started his first cigar factory in Havana in the 1840's and was an award-winning cigar manufacturer at Paris Tobacco Expositions within a decade. His flagship brand, "El Principe De Gales," was known for its quality and craftsmanship.
As a result of the costly colonial wars in the 1850's and 1860's, Spain instituted a 6% tax on industrial properties in Cuba. This outraged men like Ibor who were generally loyal to Spain. When the Ten Years' War (1868-1878) for Cuban independence tore Cuba apart, Ibor financially supported the Cuban separatists in the hopes he would have more economic freedom for his factories. An infuriated mob of Spanish loyalists found out and sacked Ibor's house, forcing him to flee to America. To avoid pronunciation issues with Anglo-Americans, Ibor changed his surname to "Ybor."
Tampa or Bust:
Hoping to avoid Spanish authorities and labor troubles with his factories in Key West, Ybor sought a far-flung locale where he could totally structure every aspect of his workers' lives. Ybor was attracted to Tampa by the ample land, temperate climate, and monetary bonuses offered by the Tampa Board of Trade. He began planning a company town with his business partner Eduardo Manrara and architect Gavino Gutierrez, whose namesake 7th Avenue building is the current home of Nicahabana and Tabanero cigars.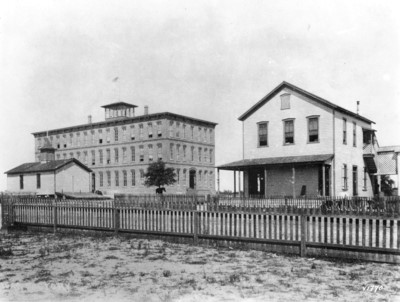 Ybor City provided its inhabitants better public utilities than most other places in the American South. "La Iguala" was an Ybor city medical service which provided cigar workers with clinic visits for ten cents a week. Ybor's other business ventures, such as the Ybor City Land and Improvement Company and the Florida Brewing Company, created hundreds of jobs outside of his cigar factory. Ybor made Tampa the cigar city.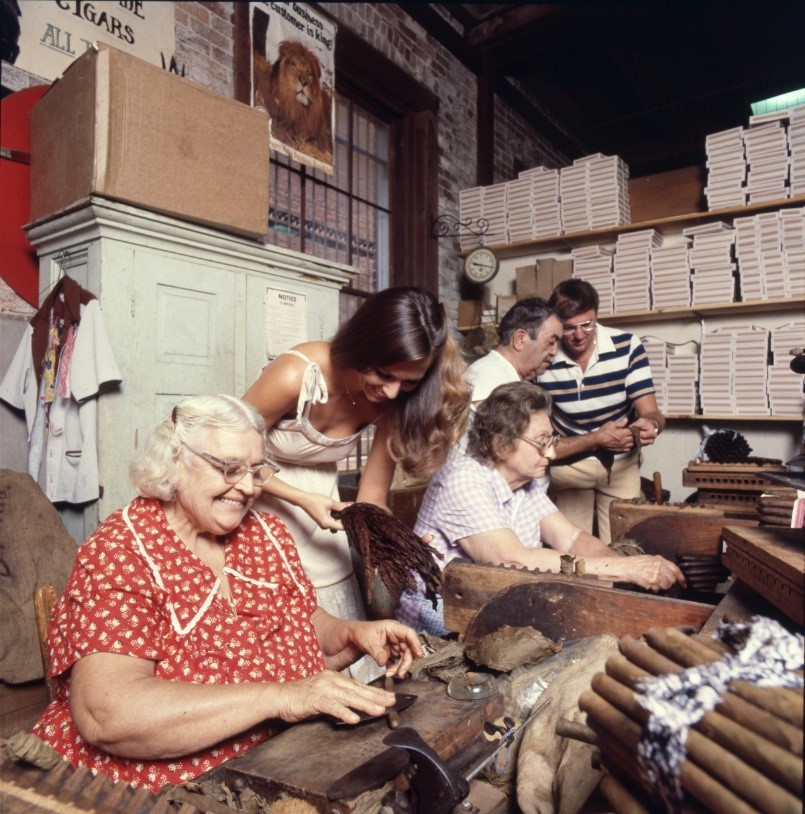 Father of the City:
Ybor was a very paternalistic industrialist. He threw lavish parties and picnics for his cigar workers. He even invited his entire payroll over to his mansion to spend Christmas Eve with him in 1887. This allowed him to soothe disgruntled workers and prevent most labor disputes.
Ybor passed away in 1896 from an infected liver. He lived just long enough to secure his legacy. Besides turning Tampa into an economic powerhouse, he was a necessary catalyst to move the cigar industry to its next stage of evolution. Ybor's funeral was the largest funeral Tampa has ever seen, with a procession that stretched for almost two miles. Ybor was highly respected by both the Anglo-American community of Tampa and the Latin communities of Ybor City and West Tampa.
Legacy
At one point, Ybor was called the most intelligent man in the cigar industry. His foresight in coming to Tampa attests to that claim. Ybor's business vision and personability would certainly benefit the cigar industry today, but his semblance can be seen in the business ethics of the J.C. Newman Cigar Co. The dedication the J.C. Newman Cigar Co. shows towards the quality of its products as well as the deliberate efforts taken to treat its employees fairly and give back to the public mark it as the legal issue of Ybor. The renovated J.C. Newman Cigar Co. "El Reloj" factory store and museum pays homage to the legacy of Ybor and the cigar industry in Tampa.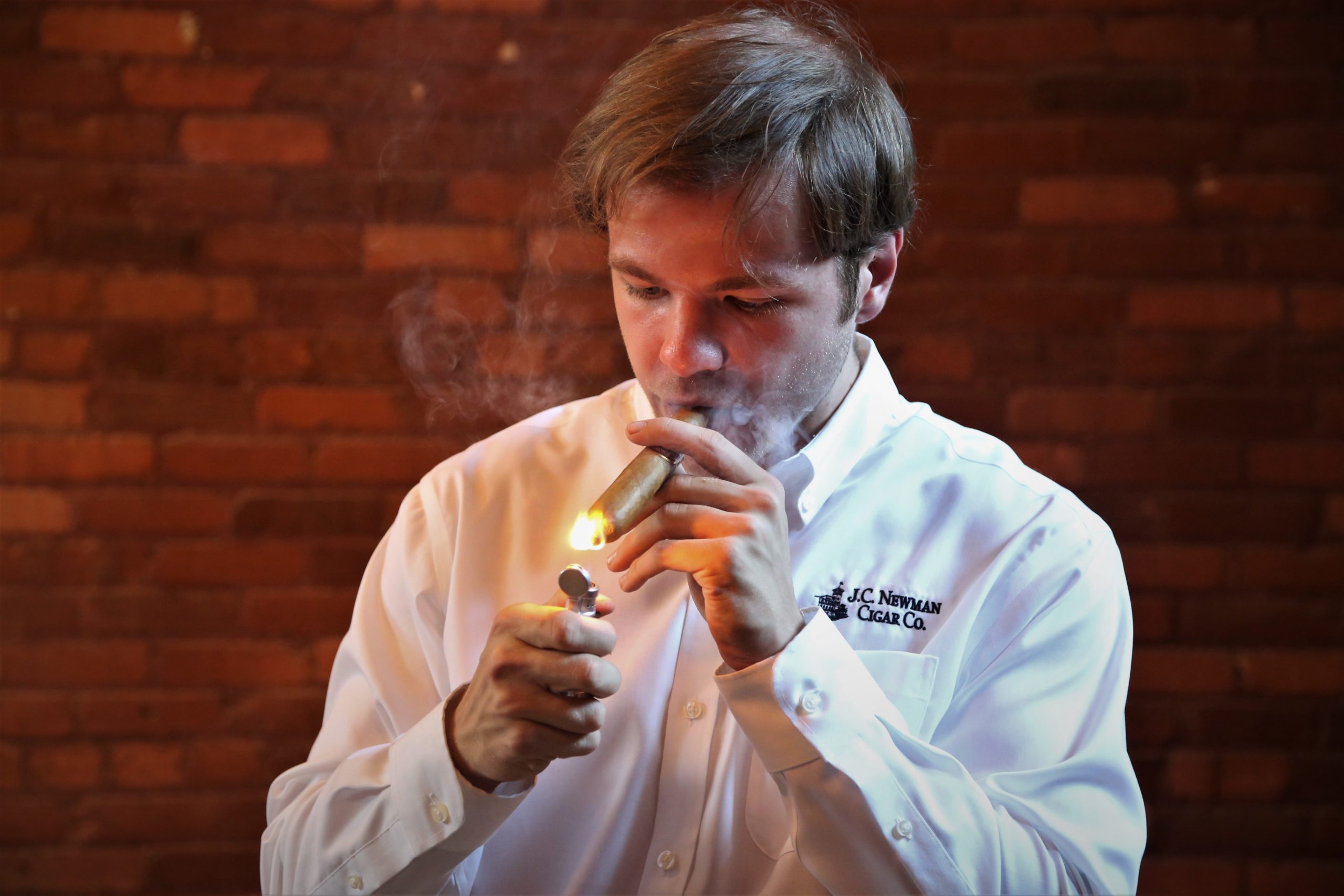 About Holden Rasmussen
Holden Rasmussen is a Museum Associate at the "El Reloj" Factory Museum. His duties include conservation, collection management, gift shop sales, and docent work. He is a new college graduate who has worked and volunteered at museums and archival facilities in different parts of the country. Holden enjoys the American outdoors, French electronic music, Yugoslav militaria, Japanese comics, and Cameroon tobacco.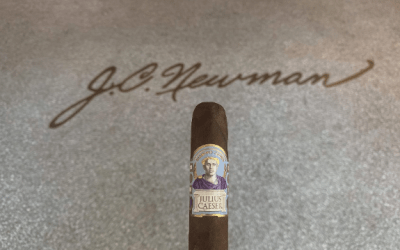 America's oldest, family-owned premium cigar manufacturer is a result of countless business decisions and sacrifices from the Newman family.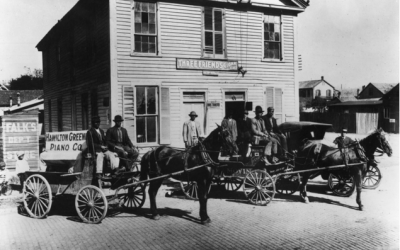 Native Tampans know a thing or two about criminal elements in Ybor City in the early 20th Century. Ybor City's criminal underbelly was reflective of the economic and cultural divides of the city.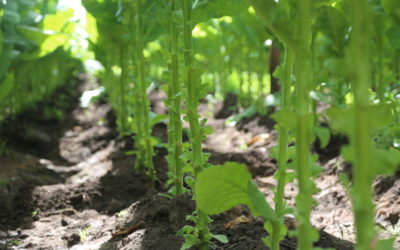 Cuban tobacco was highly prized for its aroma and body and, prior to the embargo, easy to import. Florida tobacco, however, was also highly prized for its aroma and body.