The American is Drew Newman's bold vision for the future of J.C. Newman Cigars. It is the first Tampa handmade American Puro in almost a century. Tampa was the cigar capital of the world from the founding of Ybor City in 1886 to the beginning of the Cuban Embargo in 1961. This was because most Tampa handmade cigars were Habana Puros or Havana Clears. Cuban tobacco was highly prized for its aroma and body and, prior to the embargo, easy to import. Florida tobacco, however, was also highly prized for its aroma and body.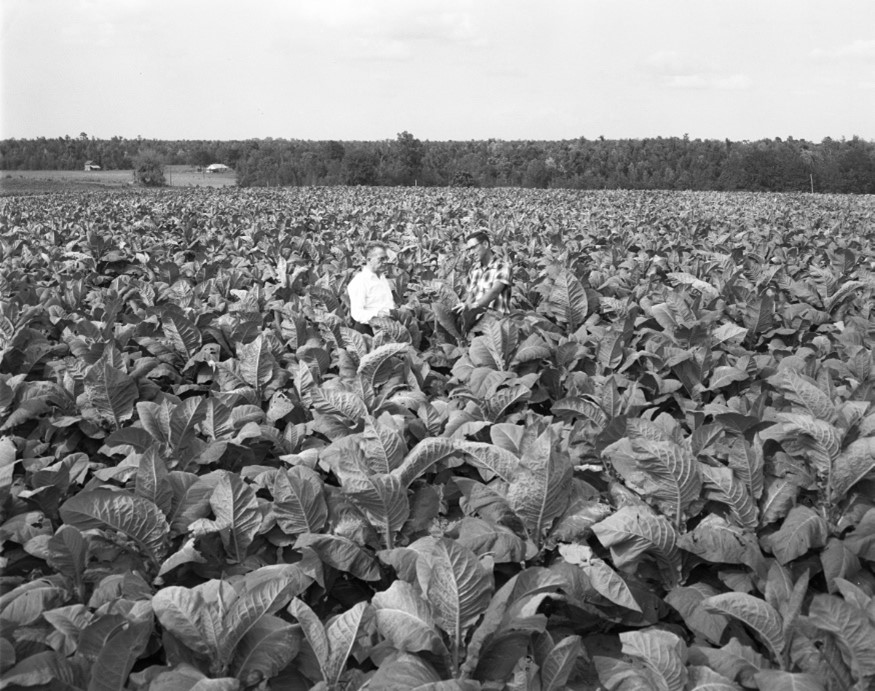 Sunshine State of Mind
Despite being a hallmark of the American cigar industry in the early 20th Century, making cigars entirely from imported Cuban tobacco was a luxury few cigar manufacturers enjoyed. The majority of cigar manufacturers relied upon domestic cigar tobacco for filler and binder tobaccos. Julius Caeser Newman, the founder of J.C. Newman Cigar Co., utilized Ohioan domestic tobaccos, such as Zimmer Spanish or Gebhardt Ohio Broadleaf, as filler and binder for his cigars until the company relocated to Florida in 1954.  Wrapper tobacco, however, was mostly imported from Cuba and Sumatra. American cigar manufacturers viewed domestic tobaccos as too low quality to be used as wrapper tobacco. Notable exceptions to this assumption were Connecticut Broadleaf, Connecticut Habano Seed, Florida Sumatran, and Florida Habano Seed. Tobacco was first grown in Florida in 1829, and Floridian farmers were growing Habano Seed tobacco for cigar wrappers by 1860. According to the Secretary of Agriculture's report in 1898,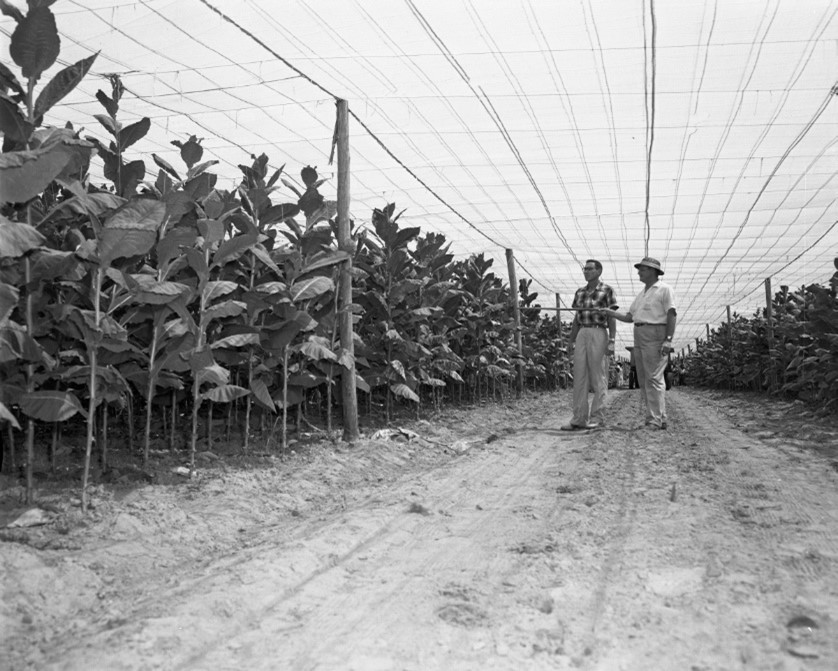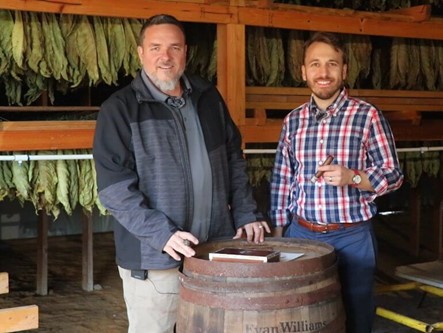 Problems, Domestic and Foreign
Because J.C. Newman Cigar Co. is a family-owned business, each generation of Newman leadership presents a new vision for the company. Under the leadership of J.C. Newman, Florida tobacco represented a way to sustain the business during domestic troubles. During the War Boom of 1945, the large tobacco trusts created an oligopoly over the critically important Connecticut Shadegrown wrapper tobacco. Smaller firms were unable to compete and, one by one, submitted to consolidation. J.C. Newman resisted the tobacco trusts by using Florida tobacco.
Florida Sumatran and Habano Seed provided an alternative for the company until the US Department of Agriculture was able to regulate tobacco purchasing rules. Florida tobacco came to the company's rescue a second time in the 1960's. The Cuban Embargo of 1961 was the death knell of Havana Puros or Havana Clears in Tampa. Rushing to find an alternative, Stanford Newman purchased Florida Shadegrown tobacco from Angel Oliva in Quincy, Florida. This light, candela tobacco served as a suitable wrapper tobacco until Stanford attended to his first African Cameroon Tobacco Inscription in Paris in 1968. African Cameroon Wrapper (ACW) tobacco became the wrapper of the Cuesta-Rey #95, J.C. Newman Cigar Co.'s flagship product until the 1990's. Costs of domestic farm labor made it increasingly less profitable to grow tobacco in Florida. By 1977, no Floridian farms were growing tobacco for cigar manufacturing purposes.
Ain't Like That No More
When asked about the rise and fall of Florida tobacco, Jeff Borysiewicz said it never really fell. Rather, Floridian farmers damaged the reputation of the crop through dubious business practices. Farmers would double as tobacco dealers and sell their premiere tobacco to cigar manufacturers as imported Cuban and Sumatran tobacco, pocketing tariff duties from their clueless marks. The inferior grade tobaccos were correctly labeled as Florida-grown, causing harm to the crop's prestige. As farm labor costs mounted, Floridian farmers were reluctant to continue growing a crop with a bad reputation. Borysiewicz's farm in Clermont, Florida resurrected the status of Florida tobacco. Borysiewicz's Florida tobacco now adorns Davidoff, Drew Estate, and J.C. Newman Cigar Co. cigars. Just as the J.C. Newman Cigar Co. maintains Tampa's status as the Cigar City with their historic "El Reloj" cigar factory, Borysiewicz preserves the reputation of Florida tobacco. Drew Newman utilizing Florida Sungrown wrapper on The American cigars represents a remarkable innovation of an American puro cigar, but it also represents a continuity of Florida's heritage and the Newman family tradition.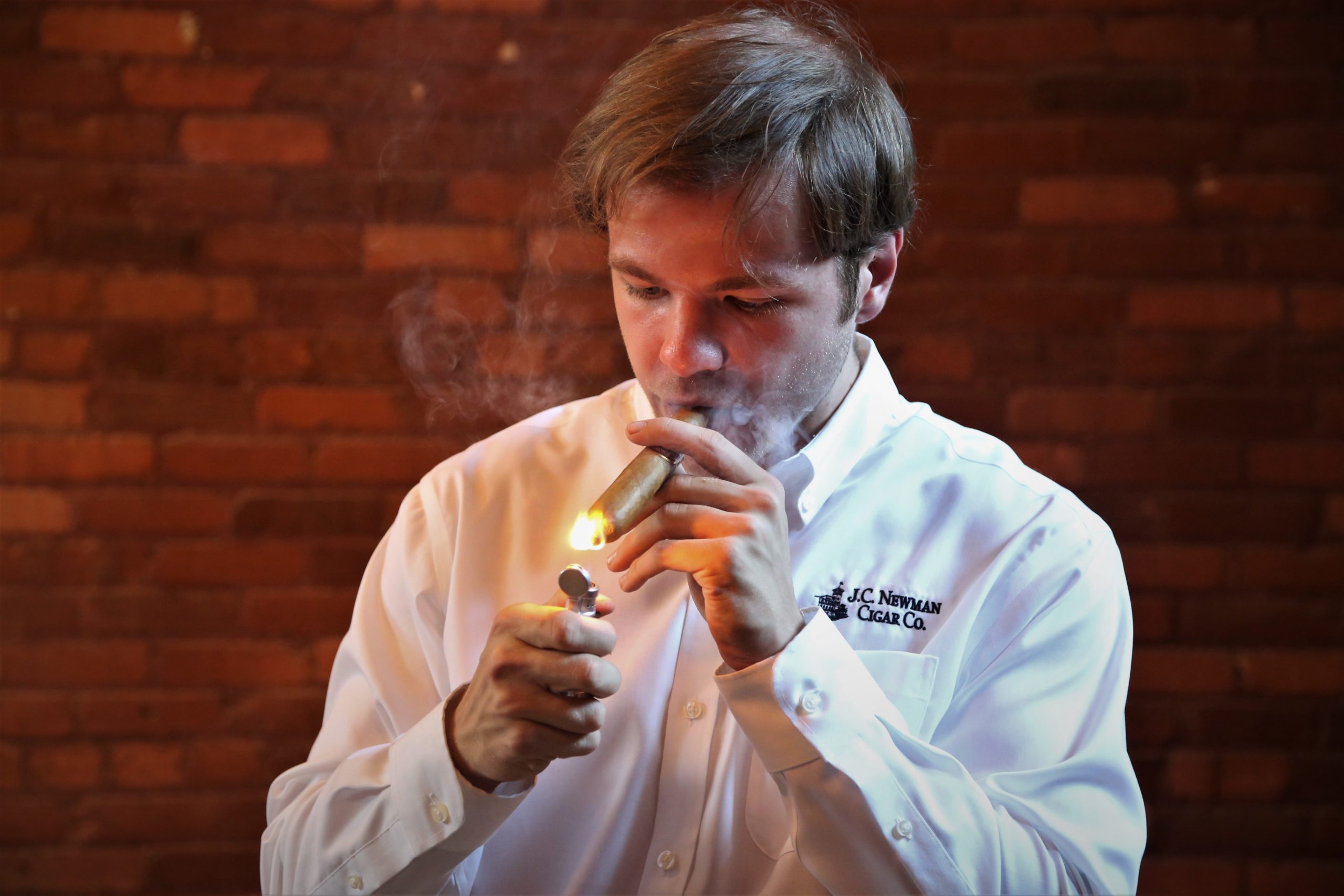 About Holden Rasmussen
Holden Rasmussen is a Museum Associate at the "El Reloj" Factory Museum. His duties include conservation, collection management, gift shop sales, and docent work. He is a new college graduate who has worked and volunteered at museums and archival facilities in different parts of the country. Holden enjoys the American outdoors, French electronic music, Yugoslav militaria, Japanese comics, and Cameroon tobacco.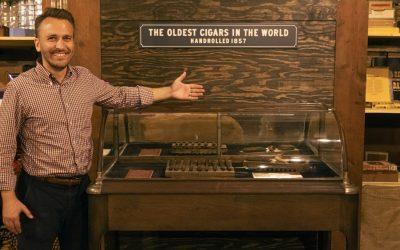 J.C. Newman Unveils The World's Oldest Cigars Hand rolled in 1857, the cigars were recovered from the S.S. Central America shipwreckTampa, Fla. – Today, J.C. Newman Cigar Co. is unveiling a new exhibit featuring the oldest known cigars in the world at its historic El...
J.C. Newman now proudly displays a 116-year-old Ponce De Leon Cigar Salesmen case in our El Reloj Factory Museum.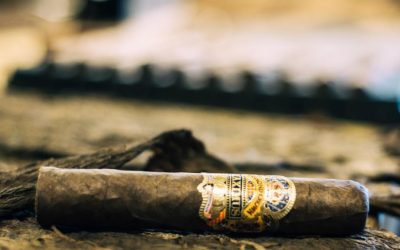 They say a premium cigar takes three years and two-hundred hands to prepare. The development of a cigar brand requires tenfold more effort.