El Reloj Turns 111
Next week, our factory, El Reloj, is turning 111 years old, and we want you to help us celebrate!
Join us on Wednesday, March 31, for free tours*, guest lectors, and special factory store '1910 Pricing.'
We're offering six free tour slots throughout the morning, and from 10 am – 12 pm, we will have guest lectors including The Columbia's Richard Gonzmart, publisher of La Gaceta, Patrick Mantiega, and fourth generation Tampeño and host of The Tampa Natives Show, Mario Nuñez! They'll be reading to our hand rollers on the third floor and when you stop in to see, it'll feel just like you're back in the early 1900s!
We'll also be offering free coffee from Foundation Coffee Co. from 9 am – 11 am! Their mobile espresso station will be ready to whip up a drink for you to pair with your favorite J.C. Newman cigar.
As a bonus, when you make any purchase from the factory store, you'll be eligible to purchase an El Reloj cigar at the 1910 price of $0.05! But you'll have to come early – we're only selling 111 cigars in honor of the 111th birthday!
Join us for the whole day:
Factory opens at 9 am

Free coffee from Foundation Coffee Co. pouring from 9 am – 11 am

Free Tours beginning at 9:30 am

Guest Lectors

10 am: Eric Newman


10:15 am: Bobby Newman

10:30 am: Mario Nuñez

10:45 am: Manny Leto

11:00 am: Richard Gonzmart

11:30 am: Patrick Mantiega
*Due to Covid restrictions, we are only allowing 9 people per tour – we strongly advise that you make a reservation ahead of time to guarantee your spot.
J.C.'s hometown of Koronč was absorbed by the local town Trebišov sometime in the 20th Century. However, the legacy of the Newmans lives on with the "Dom Cigar" shop in the city of Košice, Slovakia.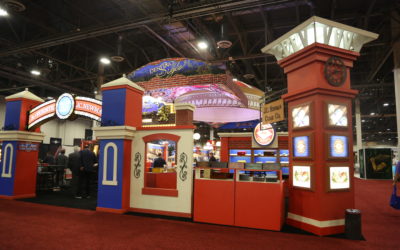 As America's oldest family-owned cigar maker we're proud to say we've been at every RTDA/IPCPR/PCA Trade Show since 1933 and this year will be no different.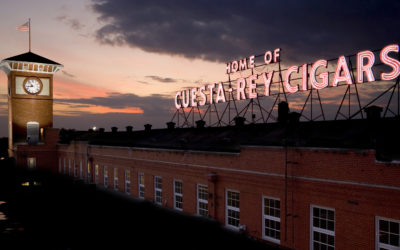 Nik and Holden are the new cigar employees at J.C. Newman Cigar Company and will be great assets when we open El Reloj to the public!