Join us on February 29, 2020 from 12 pm – 4pm at Cigar Life in Lakeland, FL for food, music, prizes, and specials on Diamond Crown Cigars!
As of November, Cigar Life in Lakeland, Florida is now a designated
Diamond Crown Lounge!
Cigar Life: A Cigar Institution
For years, Mario and Patty Medina, owners and operators of Cigar Life Lakeland, have been friends of the Newmans, supporters of local nonprofits, and lovers of premium cigars.
Cigar Life opened almost three years ago, and ever since, has been renowned for a widely stocked humidor, relaxing environment, and above all else; superior customer service. The Facebook and Google reviews for Cigar Life number in the hundreds, each one more complimentary than the next.
"We have a 2,400 square foot lounge that meets the top criteria of what cigar smokers are looking for…no one leaves unsatisfied."
But it's not just the cigars that Mario and Patty bring to the public…it's also the opportunity to give back.
Cigar Life hosts a yearly event to benefit the Southeastern Guide Dogs, an organization that Bobby Newman, Executive Vice President of J.C. Newman, has worked closely with for decades.
"After we attended Havana Nights last year, we were so moved by the cause. We have a huge veteran customer base, and so it fit well for us; it was something we really wanted to get behind."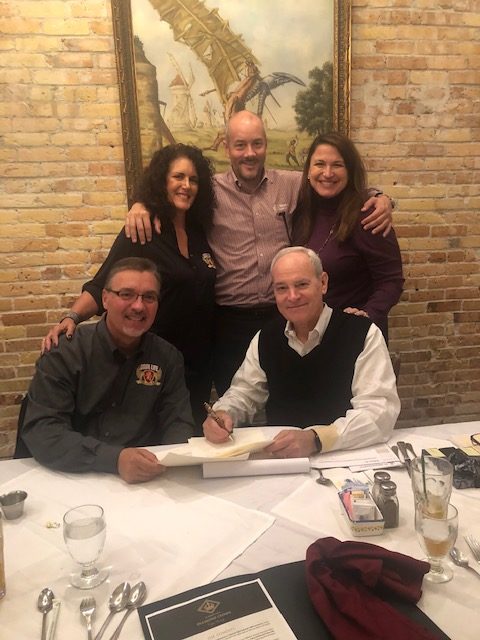 Elevating Diamond Crown
Though it has been made "official" on the dotted line, Cigar Life has been an advocate for the Diamond Crown line of cigars for years. While boasting a humidor filled with a number of premium and boutique brands, there is something about the Diamond Crown cigars that Mario and Patty keep returning to.
"Diamond Crown has always had a big place in our hearts…we've always had an affinity for the Newman brands. We love the legacy they bring to the cigar industry. Who they are, what they do, and how they give back is a fit for us. Our core beliefs about customer service and quality align well with what the Newmans are doing."
The legacy of Diamond Crown, and what it stands for – history, quality, patience, and elegance – match the mission and efforts of Cigar Life in a way that made them a natural fit as a Diamond Crown Lounge.
What you can expect from Cigar Life
Cigar Life holds their annual anniversary party every January (find more information about their January 18th party here). Be sure you also mark February 29th on your calendar for the grand opening of Cigar Life as a Diamond Crown Lounge. More details are coming, so do not forget to follow along on our social media!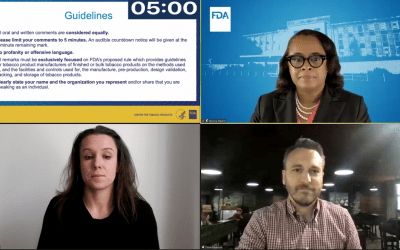 In celebration of the anniversary of the 1st cigar hand rolled in Tampa, J.C. Newman has recreated the original Sanchez y Haya cigars.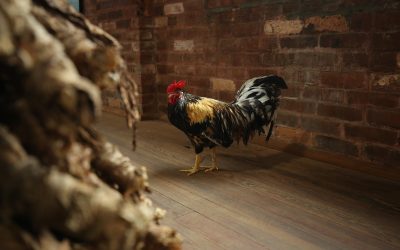 Our new neighbors the Ybor Misfits are preserving the population of the indigineous chickens and roosters of Ybor City.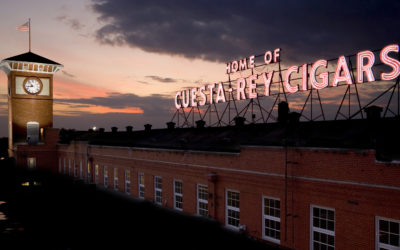 We are continuing to roll cigars as usual in Tampa, Florida and in Esteli, Nicaragua, but we will evaluate our operations as the situation develops.