First Puffs
Ybor City may bear the name of Vicente Ybor, but his friend and business rival Ignacio Haya will forever be enshrined as the man who started the cigar industry in Tampa. Ignacio Haya was born in Escalante, Spain on December 8, 1842 to landed gentry parents who had ties to Spanish aristocracy. Because he was not the firstborn son, Haya sought his fortune in the new world and, at the age of twenty-five, founded the Sanchez y Haya Cigar Co. in New York. It was in New York that Haya met his business partner, an Asturian immigrant and businessman named Serafin Sanchez.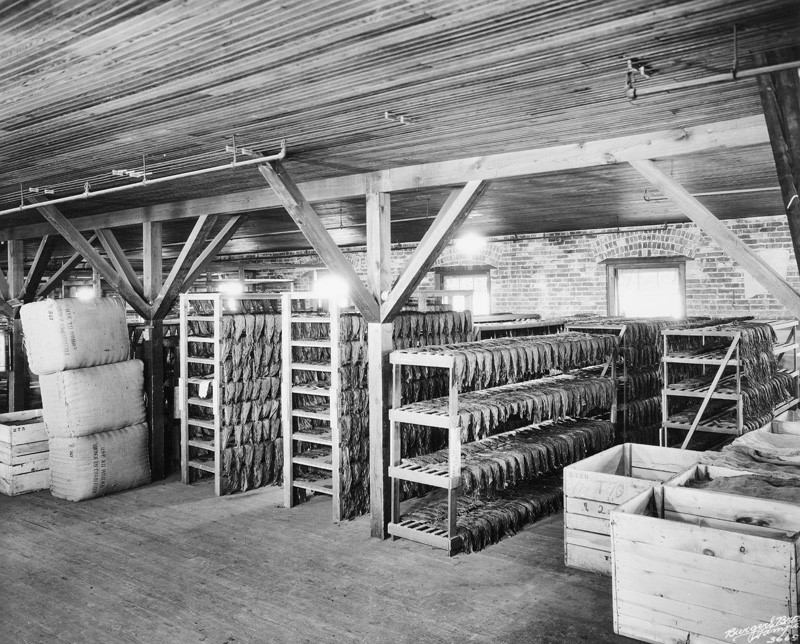 Haya was one of the first cigar manufacturers to use the "Havana Clear" or "Pure Havana" process in his factories. Similar to other importers, such as the Upmanns, purchasing the raw tobacco allowed him to avoid duties on imported cigars. The Havana Clear method allowed Tampa to become the cigar capital of the world. Haya was also an advertising whiz regarding cigar box lithographic prints or "vistas." Haya featured popular celebrities or historical figures on his box art, such as playwright William Shakespeare or actress Fannie Davenport. This propelled him into larger and larger shares of the market.
New Horizons
In 1900, as many as seven out of ten American men were smoking cigars. From 1870 to 1900, there was exponential growth for the cigar market. Increased production demands in the 1880's led to unethical labor practices and, consequently, powerful unions. Seeking to avoid the long arm of the (labor) law, cigar manufacturers in New York and Key West began looking for alternative manufacturing centers. Another concern for cigar manufacturers in Key West was finding cigar factories that would not burn down. The wooden factories of Key West were extremely vulnerable to conflagrations. The fires of collective bargaining were dangerous, but not as dangerous as the literal fires from the careless ember of a cigar roller's culebra.
When the Tampa Board of Trade offered incentives like no-rent leasing, affordable land, monetary bonuses, and sturdy building materials, cigar manufacturers flocked to the fishing village in great droves. Ignacio Haya and Serafin Sanchez joined Vicente Ybor and Eduardo Manrara, Ybor's business partner, in the race to become the first cigar manufacturer with an operational factory. While Ybor constructed his massive brick factory on 40 acres, Haya built a two-story wooden factory on 7th Avenue and 15th Street. Despite throwing them a celebratory feast and taking the time to build them luxurious living quarters, Ybor's workers went on strike over increased wages in early 1886. This delay allowed Haya to steal the glory of producing the first cigar in Ybor city on April 13, 1886. Forevermore, the Sanchez and Haya factory will be known as "Factory No. 1."
Golden Dream
Haya's first Tampa brand, "La Flor de Sanchez y Haya," enjoyed immense success, in part due to Haya's quality control in his stripping department. Haya encouraged his strippers to fully remove the central stem of the wrapper tobacco leaves, a revolutionary process for the Tampa cigar industry. The profits from Sanchez and Haya cigars were so immense that the company relocated to a three-story wood building on 17th Street in 1906. At its zenith, the 17th Street Sanchez and Haya factory produced 500,000 cigars a day! In 1922, the original "Factory No. 1" was demolished to make way for a new post office. The 17th Street Sanchez and Haya factory was also demolished in the 1950's to make way for I-4. The final incarnation of "Factory No. 1" was the iconic three-story brick building on 13th Avenue.
Sanchez and Haya occupied the 13th Avenue building throughout the 1930's and 1940's, until the company was dissolved in 1950. Originally, the 13th Avenue building was constructed for Gonzalez-Mora & Co. in 1908 but became the rented home to dozens of cigar companies as smaller manufacturing firms were bought out and consolidated in the mid-20th Century. The factory today is used as a U-Haul storage facility and rests prominently off I-4. Haya's fortune came not from cigars, but from real estate. The Sanchez & Haya Real Estate Co. was incredibly influential in North Ybor. In fact, the concrete storefront across the street from the J.C. Newman Cigar Co. was, at one time, owned by the Sanchez & Haya Real Estate Company. This is similar to how Ybor's fortunes came from the Tampa Bay Brewing Co. and his cigar factories.
Legacy
Serafin Sanchez passed in early 1894 and Ignacio Haya followed soon after in May of 1906. The rest of Ybor City's fathers died contemporaneously, passing the destiny of the city onto the next generation of businessmen and cigar manufacturers. Although they did not live to see the cigar golden age of the early 1900's or the cigar boom of 1990's, the entrepreneurship and vision of men like Ignacio Haya made all future events in the cigar industry possible. The J.C. Newman Cigar Co. would never have come to Tampa in the first place if not for the sacrifices of men like Sanchez and Haya. Now, the J.C. Newman Cigar Co. honors their legacy by perpetuating Tampa's identity as the cigar city.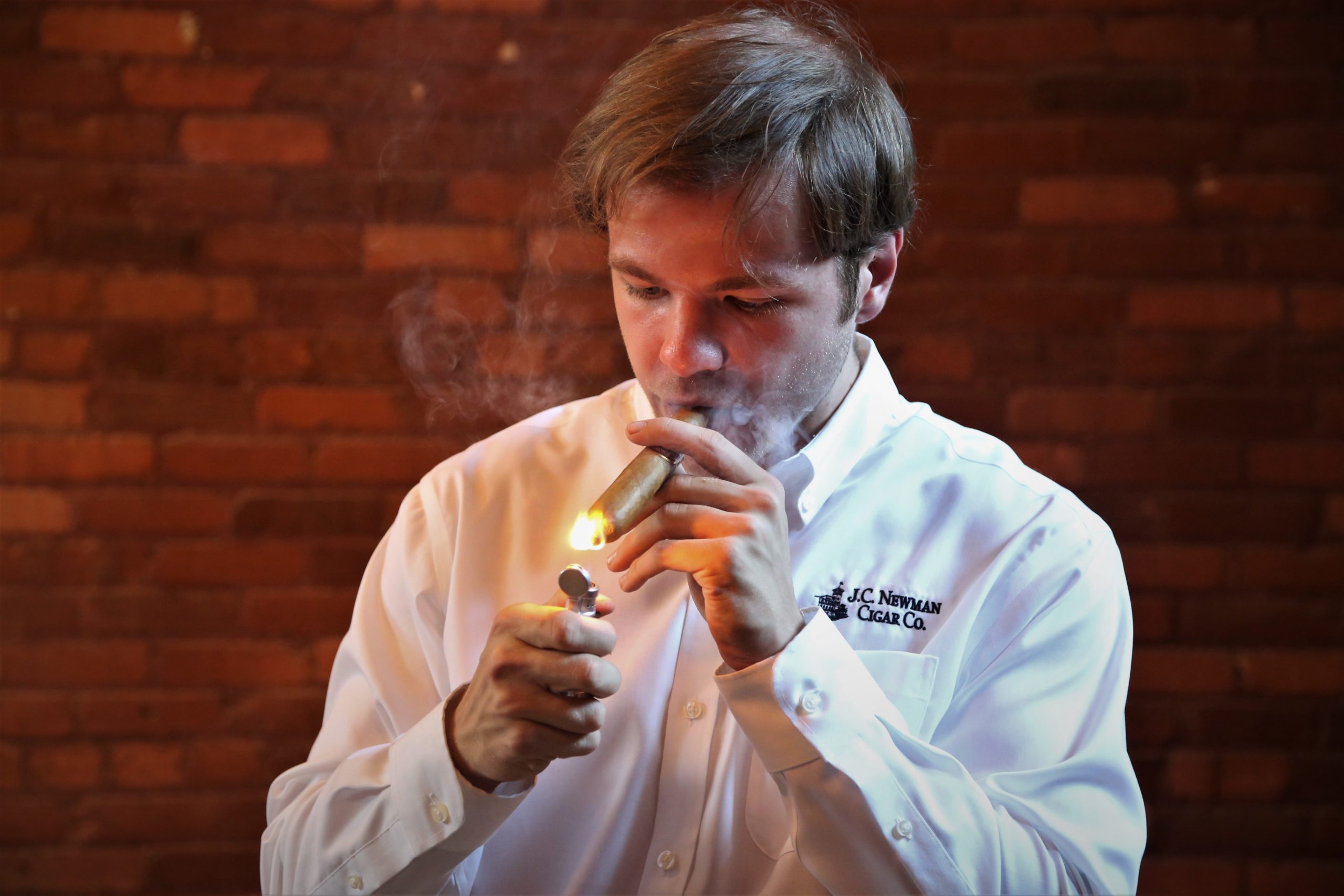 About Holden Rasmussen
Holden Rasmussen is a Museum Associate at the "El Reloj" Factory Museum. His duties include conservation, collection management, gift shop sales, and docent work. He is a new college graduate who has worked and volunteered at museums and archival facilities in different parts of the country. Holden enjoys the American outdoors, French electronic music, Yugoslav militaria, Japanese comics, and Cameroon tobacco.
J.C. Newman now proudly displays a 116-year-old Ponce De Leon Cigar Salesmen case in our El Reloj Factory Museum.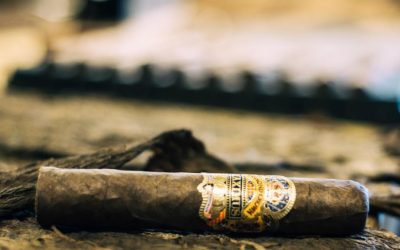 They say a premium cigar takes three years and two-hundred hands to prepare. The development of a cigar brand requires tenfold more effort.
The Marion factory produced several million cigars a year, its humidors having room for six-hundred thousand cigars at any given time.