J.C. NEWMAN CIGAR CO.
DIGITAL BROCHURE
J.C. Newman Cigars Digital Brochure
Our website provides a full overview of each of our cigar offerings, and the factories from which they come. We have taken all this information, and condensed it into a brochure, which you can download here, digitally, for your perusing pleasure.
Inside this brochure you'll find:
Information about Tabacalera A. Fuente in the Dominican Republic and the cigars rolled there, including Diamond Crown cigars.

An overview of our PENSA factory in Estel

í,

Nicaragua, and the cigars rolled there, including Brick House.
The story of our El Reloj factory in Tampa, Florida, and the cigars that are still rolled there today, including The American.
Once you've taken a thorough look through this brochure, be sure you use our retail shop finder to find a brick and mortar near you that carries our products.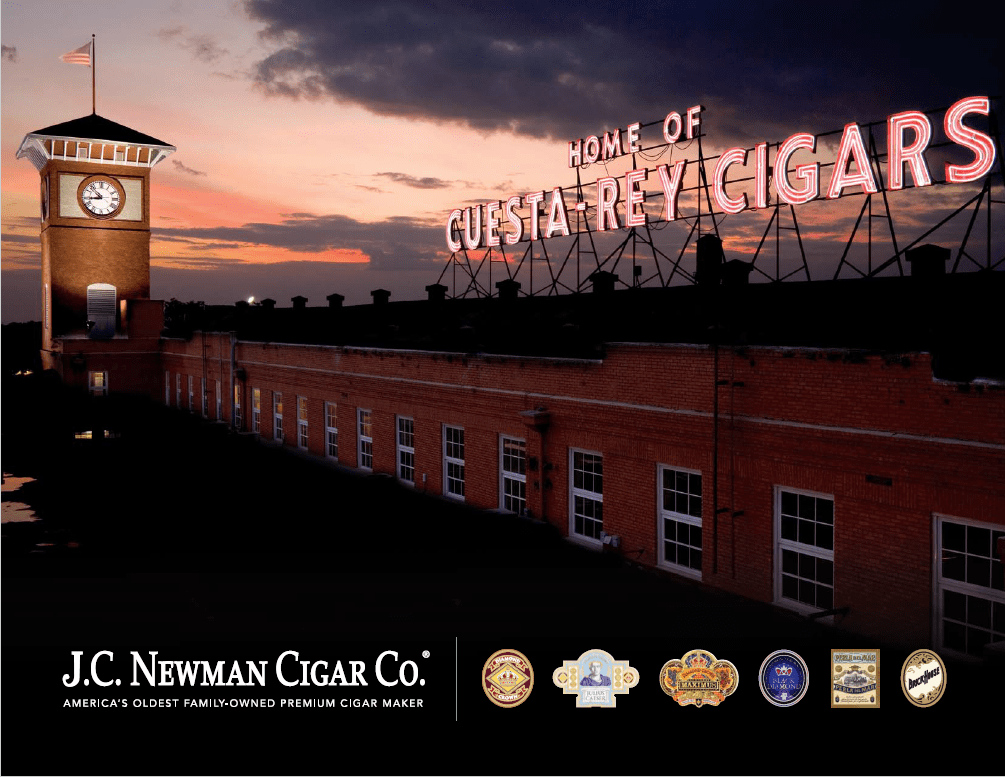 Enter your email. Upon submission, the digital brochure
will become available!