The Diamond Crown Black Diamond 
Cigar and Spirits Magazine recently rated the Diamond Crown Black Diamond as a 95.
The Black Diamond Cigar Profile
The Cigar and Spirits Magazine reviewer gave the following tasting notes. "This dark and toothy robusto burns evenly with an open draw that shows notes of pepper, charred oak, and a bit of licorice sweetness. The cigar reviewed was a Black Diamond Radiant. 
Size: 4.5 X 54
Wrapper: Sun Grown Connecticut Maduro
Binder: Dominican Republic
Filler: Dominican Republi
The Black Diamond Cigar Story
The Diamond Crown Black Diamond is available in three sizes: Emerald, Marquis, and Radiant. 
The Radiant recently received a 95 rating from Cigars and Spirits Magazine. Featuring a Connecticut Havana Seed Wrapper, and Dominican Republic Binder and Filler, the Black Diamond is handmade in the world-renowned Tabacalera A. Fuente. 
This cigar is in limited production and is only available in select retailers as the fourth and latest installment in the Diamond Crown Royal Family series of cigars. Tje small batch allows for we the highest standards of quality assurance for each stick.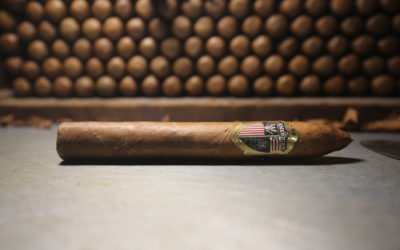 In January, cigar industry publications announce their awards for cigars in the previous year. This year, J.C. Newman received many high honors!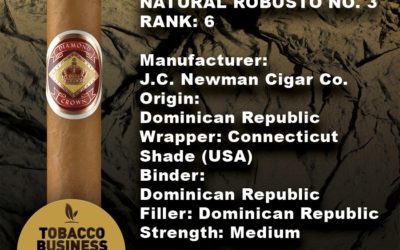 The Diamond Crown is part of the J.C. Newman family legacy, and it now appears on another cigar industry publication list, at #6.