The Yagua story is one of Cuba from the 1940s. The cigar was inspired by a story J.C. Newman PENSA's General Manager, Lazaro Lopez, shared with Drew Newman (Fourth Generation Owner, J.C. Newman Cigar Company) over dinner in Esteli, Nicaragua. 
"At our family farm, my grandfather would take fresh tobacco leaves from the curing barns and roll cigars without any molds or presses. In an attempt to give his cigars a traditional shape, he would tie a handful of them together using pieces of the Cuban royal palm tree, known as the yagua. When he was ready to enjoy his personal cigars, he untied the bundle. He loved how every cigar had its own unique shape. I still remember the rich aroma and taste of my grandfather's cigars. Today, I've recreated Yagua, rolling them exactly how my grandfather did a century ago."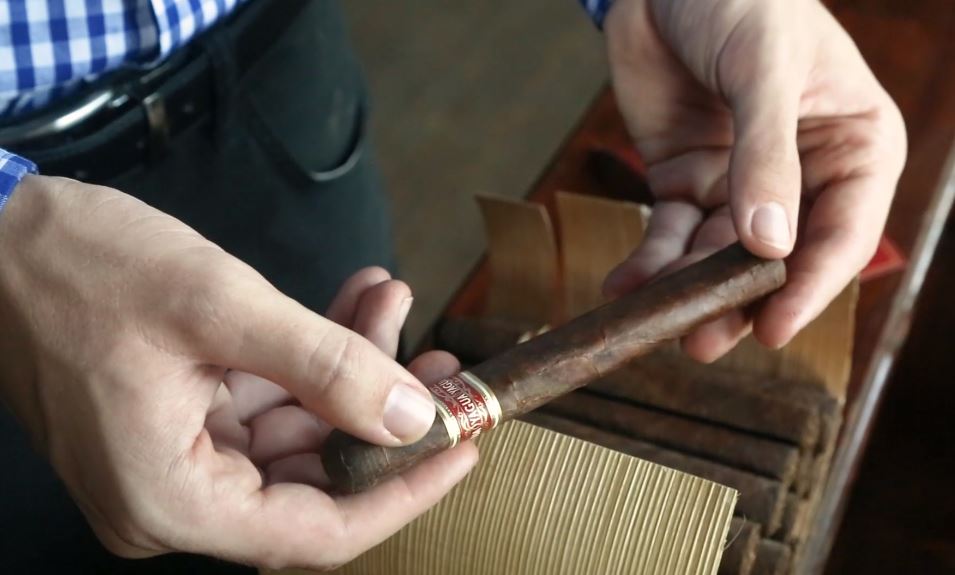 Because the cigars are pressed together and bound while they are still wet, each one has a slightly different shape. With a blend of Nicaraguan tobaccos, these cigars offer a rich smooth flavor.
FIND YAGUA CIGARS NEAR YOU
This cigar, new from J.C. Newman, is a brick and mortar exclusive cigar. In it's initial release, only 1,000 boxes from our aging rooms were shipped to retailers.
This cigar will return in 2021.

WRAPPER: Connecticut Broadleaf 
BINDER: Nicaraguan
FILLER: Nicaraguan      
FACTORY: J.C. Newman PENSA
INTERESTED IN CIGARS FROM NICARAGUA?