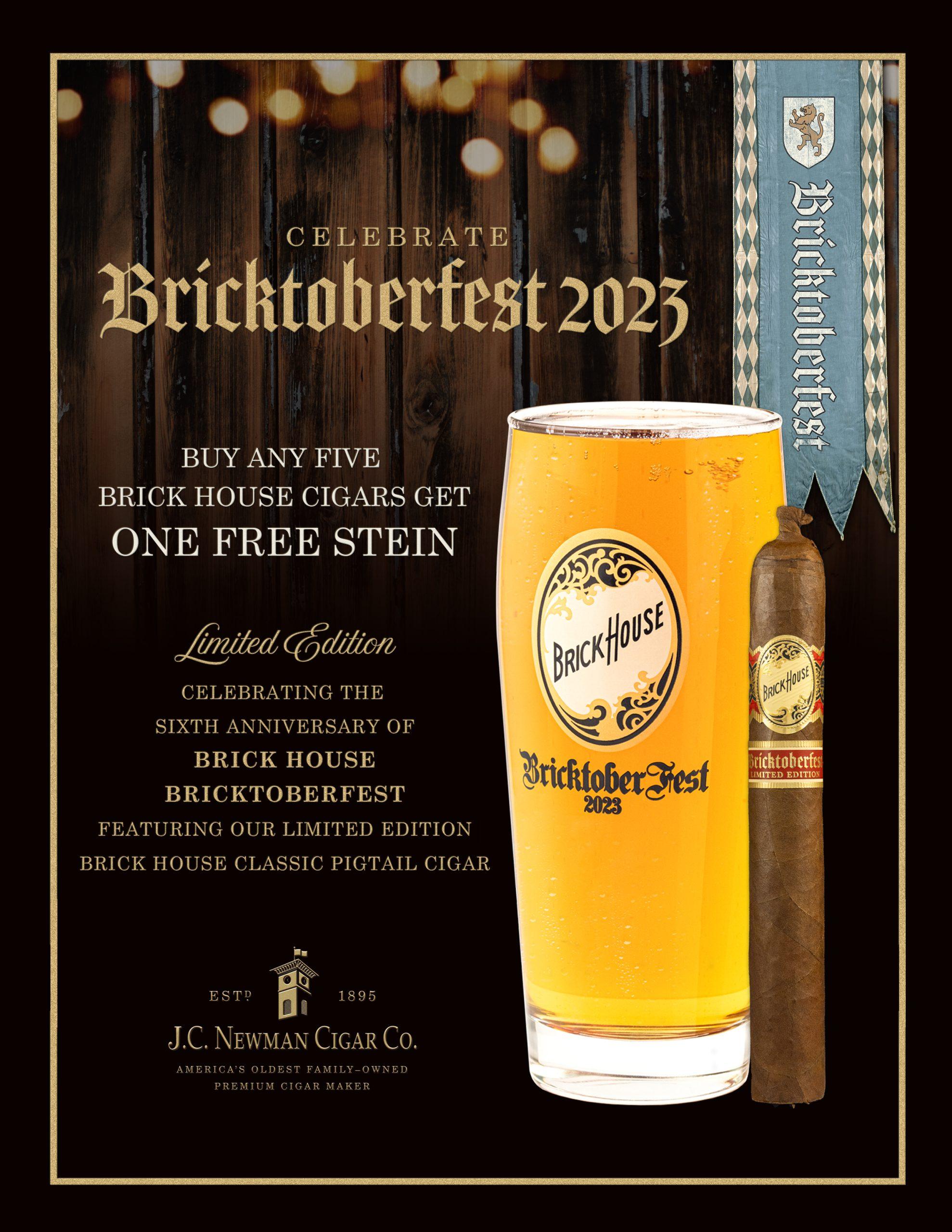 During the Bricktoberfest 2023 promotion that runs from September 18th – October 31st, you can show off your love of Brick House cigars and get in the Oktoberfest spirit!

When you purchase 5 Brick House cigars, you'll get a FREE Brick House Bricktoberfest 2023 Pilsner Stein. To celebrate our 6th Anniversary of Bricktoberfest, we are offering a limited-time Bricktoberfest 2023 Pigtail Cigar available for sale at Bricktoberfest participating retailers.
The 5 cigars can be mixed and matched, meaning you can buy Brick House Classic, Maduro, or Double Connecticut!
Enter to win
When you participate on social media, you can win our Bricktoberfest Grand Prize, with two ways to enter!
1)  Follow us on Instagram, Facebook, or Twitter and post a picture of yourself enjoying a Brick House cigar with the hashtag #Bricktoberfest2023. (Instagram Story Submissions do not count)
2) Find our weekly Bricktoberfest posts on Instagram or Facebook, and tag 3 friends with who you would enjoy your winning prize with. 
The more ways you enter, the more likely you are to win! Each option gets you an extra entry to be a winner.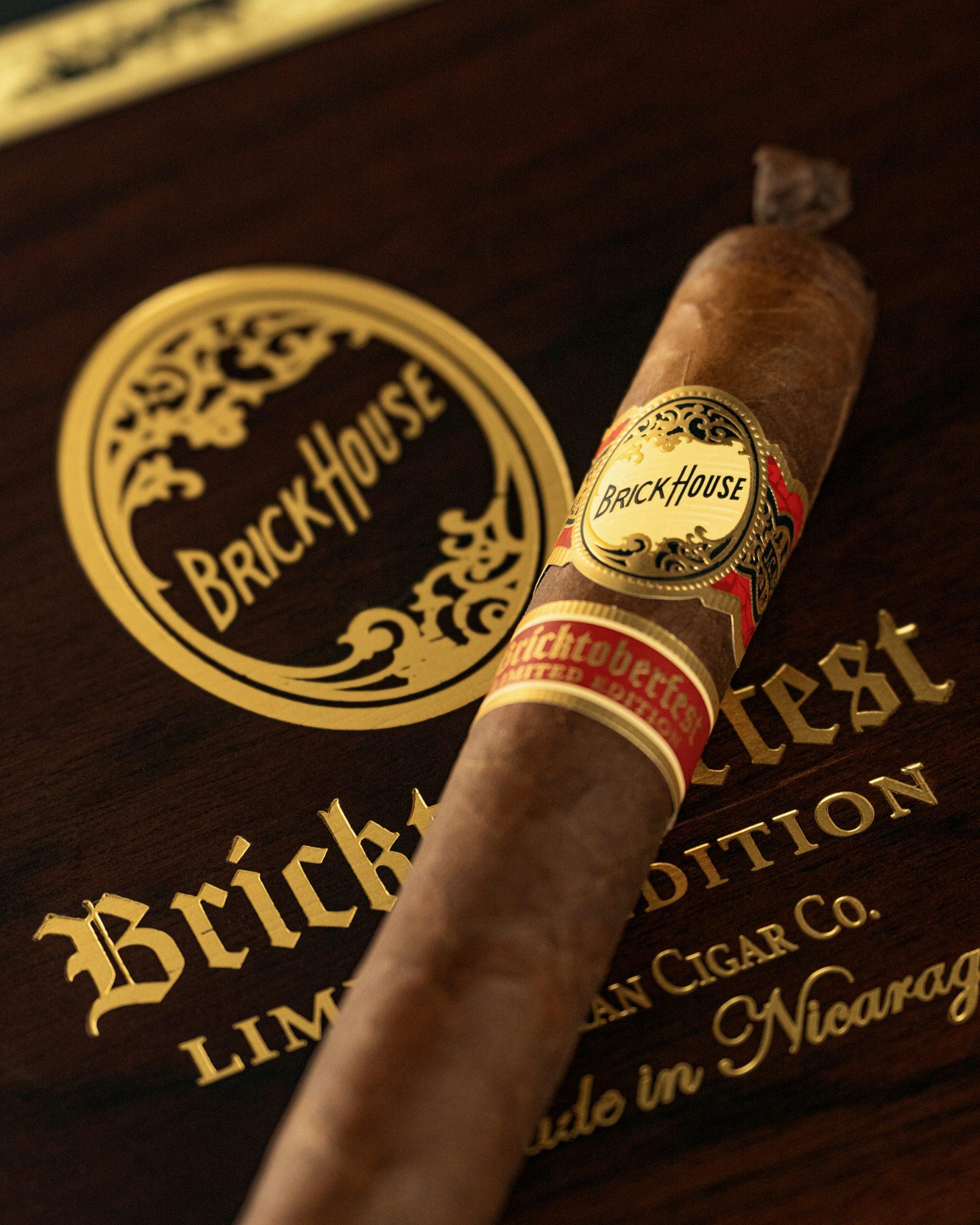 Bricktoberfest 2023 Grand Prize
Show your love of Brick House and Bricktoberfest all month long! This year's Bricktoberfest Grand Prize package includes 2 Bricktoberfest 2023 Pilsner Steins and a box of 10 Bricktoberfest 2023 Pigtail Cigars. One winner will be selected from each of our social platforms: Twitter, Facebook, and Instagram.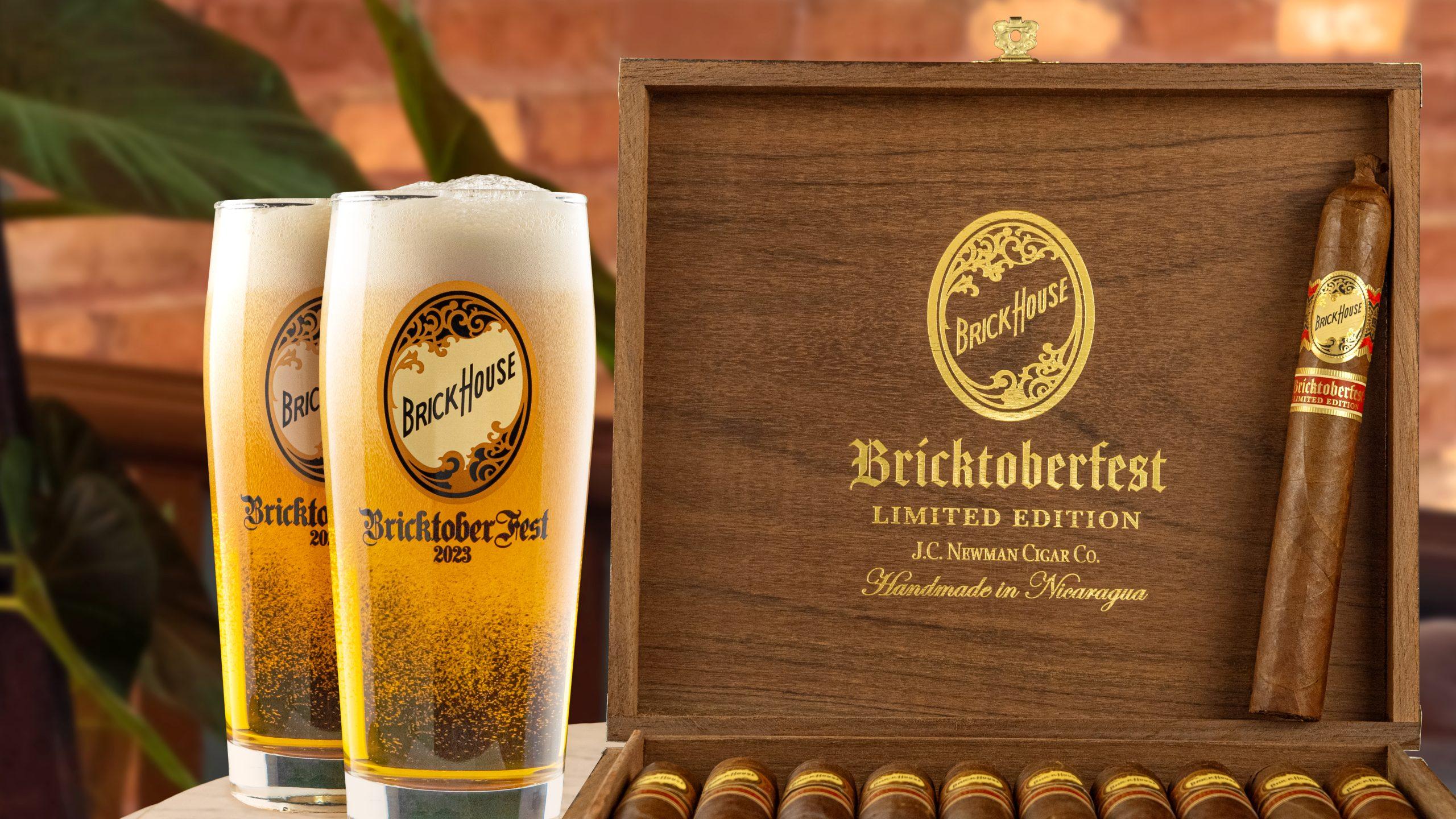 Stop by any of these retailers and get a FREE Brick House Bricktoberfest 2023 Pilsner Stein when you purchase 5 Brick House cigars!