J.C. NEWMAN FACTORY EVENTS
The completion of our factory renovation means a brand new space to host events. Are you in the Tampa area? Opt-in now to receive updates via email about events and promotions happening at our factory. Tastings, pairings, classes, and more are in store!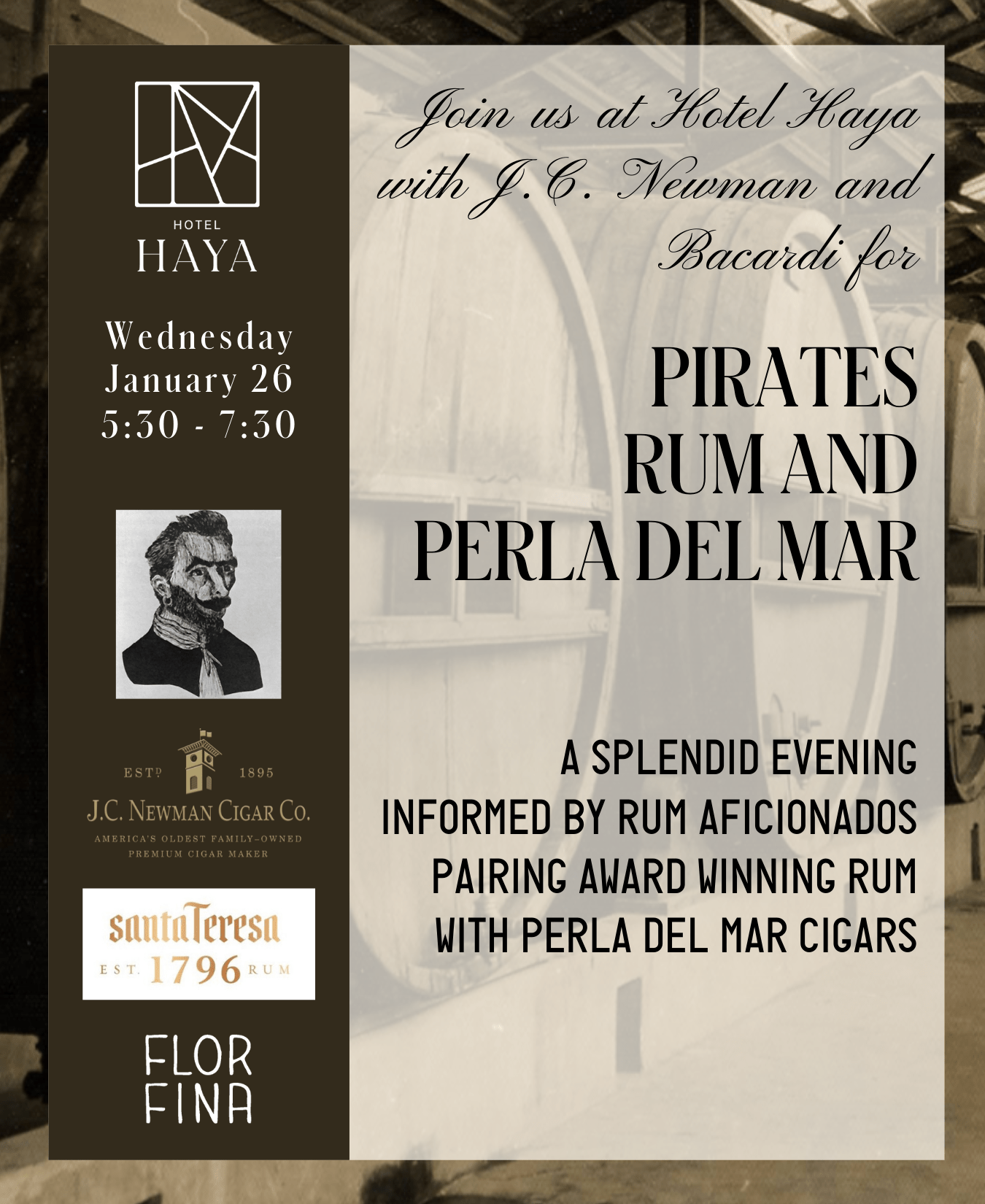 Pirates, Rum, and Perla Del Mar – Wednesday, January 26th
Join us at Hotel Haya with J.C. Newman and Bacardi for a splendid evening informed by rum aficionados pairing award-winning rum with Perla Del Mar Cigars.
Enjoy a welcome Air Mail cocktail, light hors d'oeuvres, a complimentary cigar, live music, and a rolling demonstration by J.C Newman in our courtyard.
Rums: Santa Teresa 1796, Bacardi Cuatro, Bacardi Ocho, Bacardi Ocho Sherry Cask, Bacardi Diez and Havana Club Anejo Classico
Cigars: Perla del Mar Shade, Perla del Mar Maduro, Perla del Mar Corojo, and introducing J.C. Newman's limited edition, JOSÉ GASPAR CIGAR
Ticket price of $30 includes cocktail, cigar, light hors d'oeuvres, programming by J.C. Newman and Bacardi Rum Ambassadors.
Sign Up To Get Notified About Upcoming Events!
Contact
events@jcnewman.com