"Called the Ybor Misfits Microsanctuary and supported as a nonprofit, it's where Breese nurses Ybor's injured and sick feral chickens and takes in and rehomes domesticated ones abandoned in the Latin District."
J.C. Newman Cigar Co. is proud to announce that our new neighbors are a big peckish!
The Ybor Misfits Microsanctuary is a non-profit organization owned and operated by Dylan Breese that is dedicated to healing and rehoming the injured chickens and roosters that roam freely about Ybor City. Their brand new home is adjacent to our historic El Reloj factory, and we're doing our part to support them.
When you purchase one of the many items in our museum and factory store that feature the Ybor Chickens, 100% of the profits will be donated to this microsanctuary so they can keep expanding.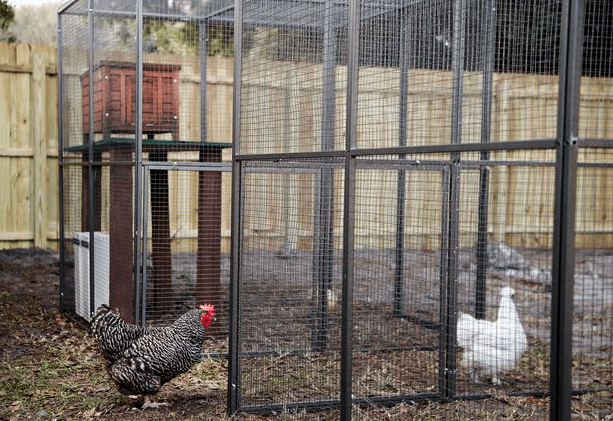 Where did the chickens come from?
According to this article from the Tampa Bay Times:
"Chickens have been a part of Ybor since it was founded by immigrants of Cuba, Spain and Italy in the late 1800s. Some were part of small farms. Others were in backyards.
The birds remained through the 1970s, when Ybor was populated by low-income housing with residents who kept chickens for food.
The free-roaming flock grew in the 1980s."
Today, these chickens are part of our cultural identity in Cigar City, and we couldn't be happier with the work Dylan Breese is doing to keep our chicken and rooster population healthy and thriving!
How can you support Ybor Misfits?
J.C. Newman Cigar Co. is offering our neighbors and visitors many ways to support the Ybor Misfits!
We are carrying coffee mugs, teeshirts, and posters, featuring the resident chickens!
Now available in our factory store, the chicken illustrations, created by Laura Sfiat, depict real chickens with real names that are the ambassadors of the microsanctuary. 100% of all profits from these purchases go directly to the rehabilitation efforts for the chickens and roosters in Cigar City, Tampa, FL.
Visit us at El Reloj M – F 9 a.m. – 5:30 p.m. to pick up these and other Tampa gifts!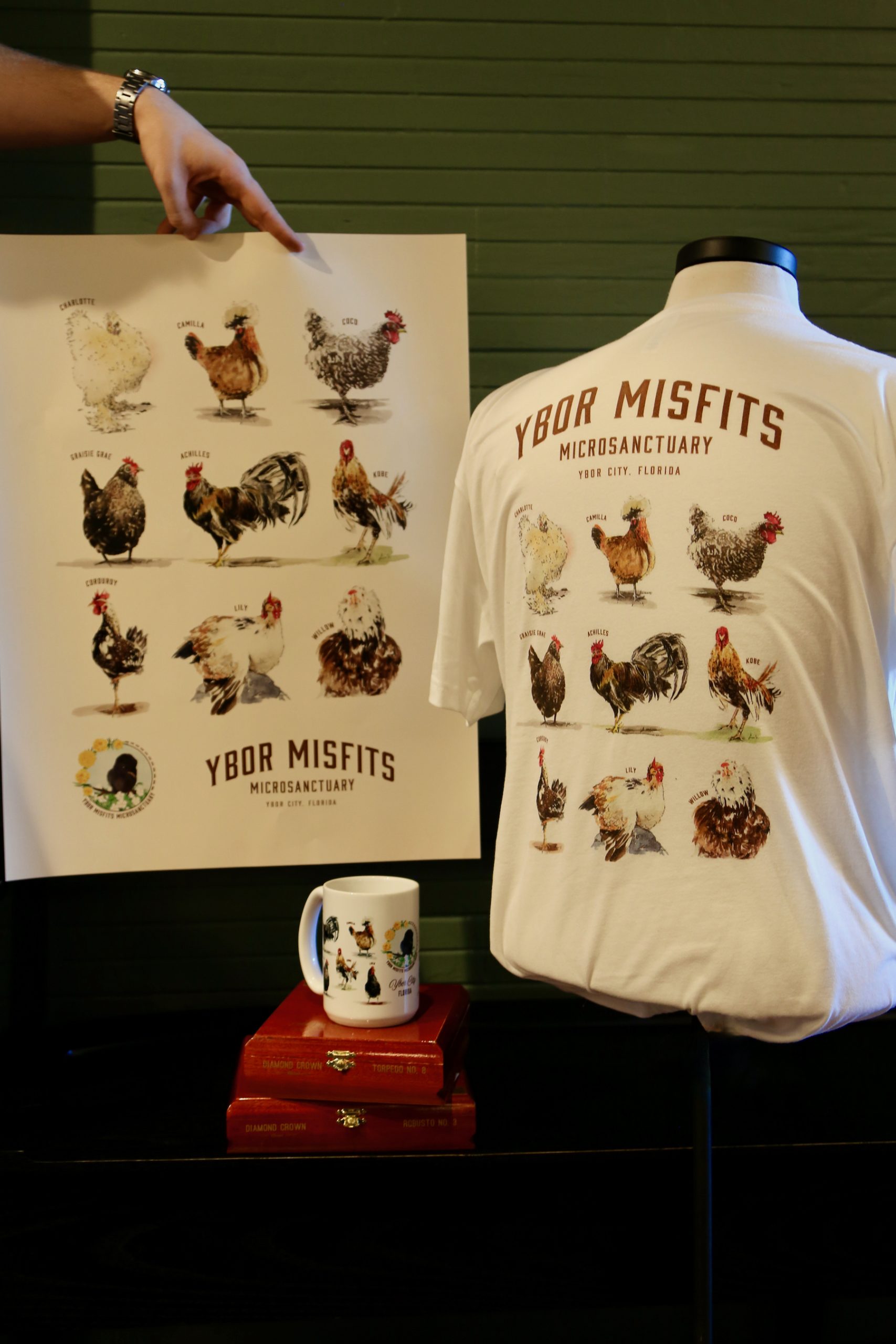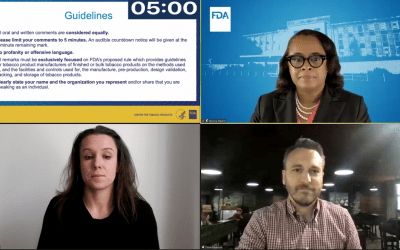 In celebration of the anniversary of the 1st cigar hand rolled in Tampa, J.C. Newman has recreated the original Sanchez y Haya cigars.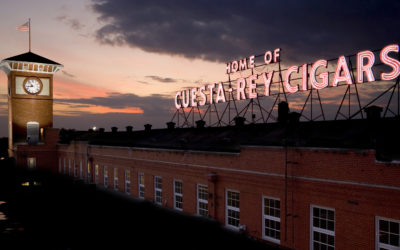 We are continuing to roll cigars as usual in Tampa, Florida and in Esteli, Nicaragua, but we will evaluate our operations as the situation develops.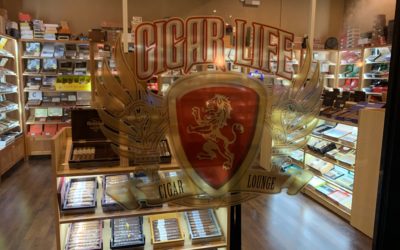 Cigar Life, a premium cigar shop in Lakeland, Florida has openened as a J.C. Newman Diamond Crown Lounge with a great lineup of cigars.