Visit El Reloj
The Last-Operating
Cigar Factory
in Tampa, FLA.
Main Lobby Closure Update
To help maintain our historic 113-year-old El Reloj Cigar Factory, we are undergoing renovation to repair the flooring of our main lobby beginning on Monday, May 8th. We expect to reopen the main lobby by July, 10th. The temporary entrance will be located on the south side of our building, off of East Columbus Drive. We ask that our visitiors park at 1601 E Columbus Dr, Tampa, FL 33605 and walk directly across the street to enter the building. We will have signage displayed to help guide you to our temporary entrance. Due to the renovations, we will not have wheelchair access into our building.
Explore our three-level cigar museum
Watch old cigar films in our interactive theater
See cigars hand rolled in our rolling room
Browse our curated selection of cigars and gifts in our factory store
Take a 75-minute guided factory tour
Attend a hand-rolling class run by our Master Rollers
When it was built in 1910, El Reloj was considered to be the largest and finest cigar factory in the world.  Of Tampa's 150 cigar factories, El Reloj is the last one still operating.  El Reloj is listed in the National Register of Historic Places as part of the Ybor City National Historic Landmark District.
Visiting El Reloj today is like walking back in time.  Inside its iconic red brick exterior, the Newman family rolls cigars in El Reloj just like they have been doing for more than a century using traditional handcrafted techniques and antique, hand-operated machines.
El Reloj is open to the public on weekdays from 9:00 a.m. to 5:30 p.m., although visitors are strongly encouraged to arrive before 3:00 p.m. when cigar rolling stops.  Visiting J.C. Newman's cigar museum, theater, rolling room, and factory store is free.  Guided factory tours are available via the link below for charge of $15 per adult and $12 per person for seniors, students, and veterans.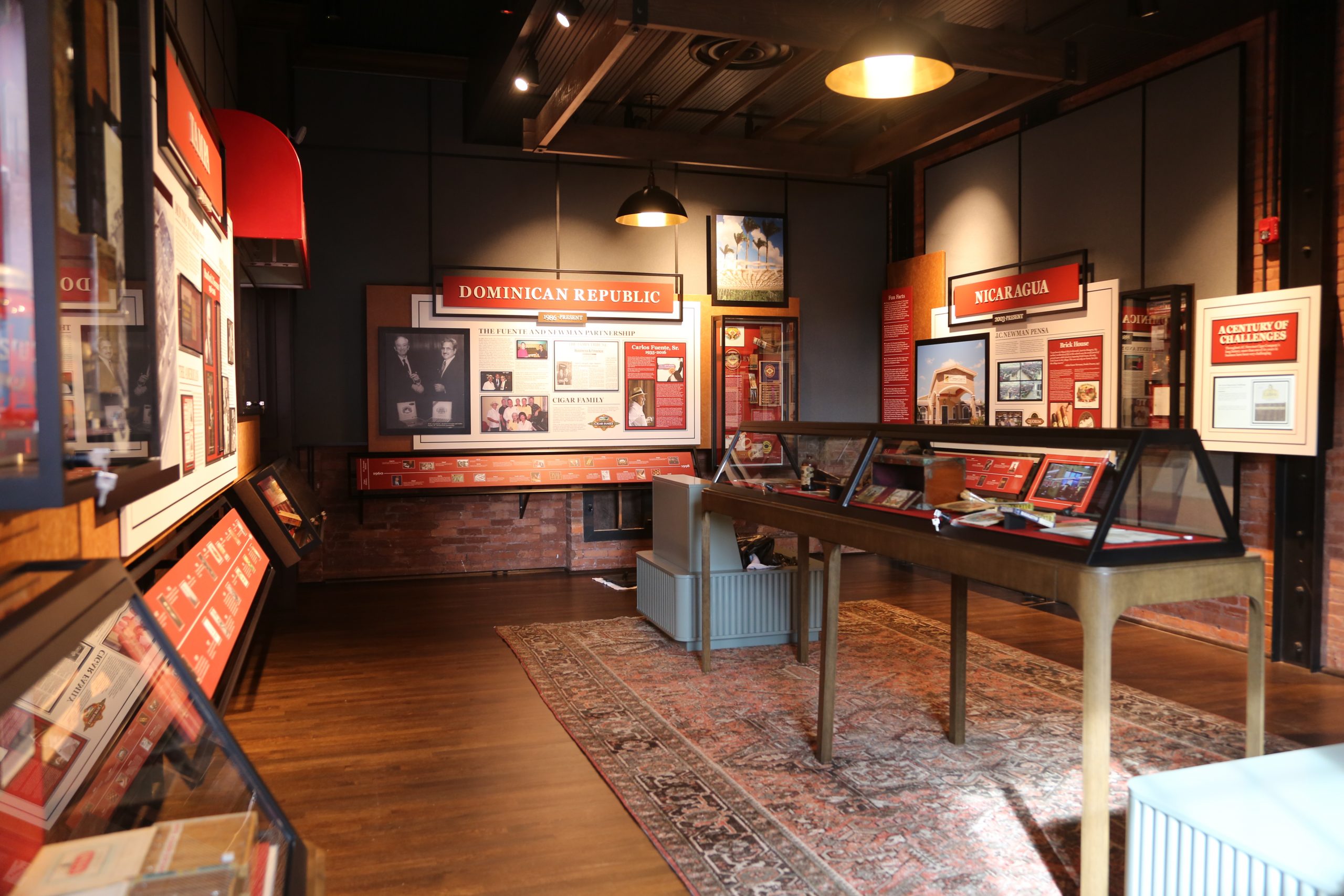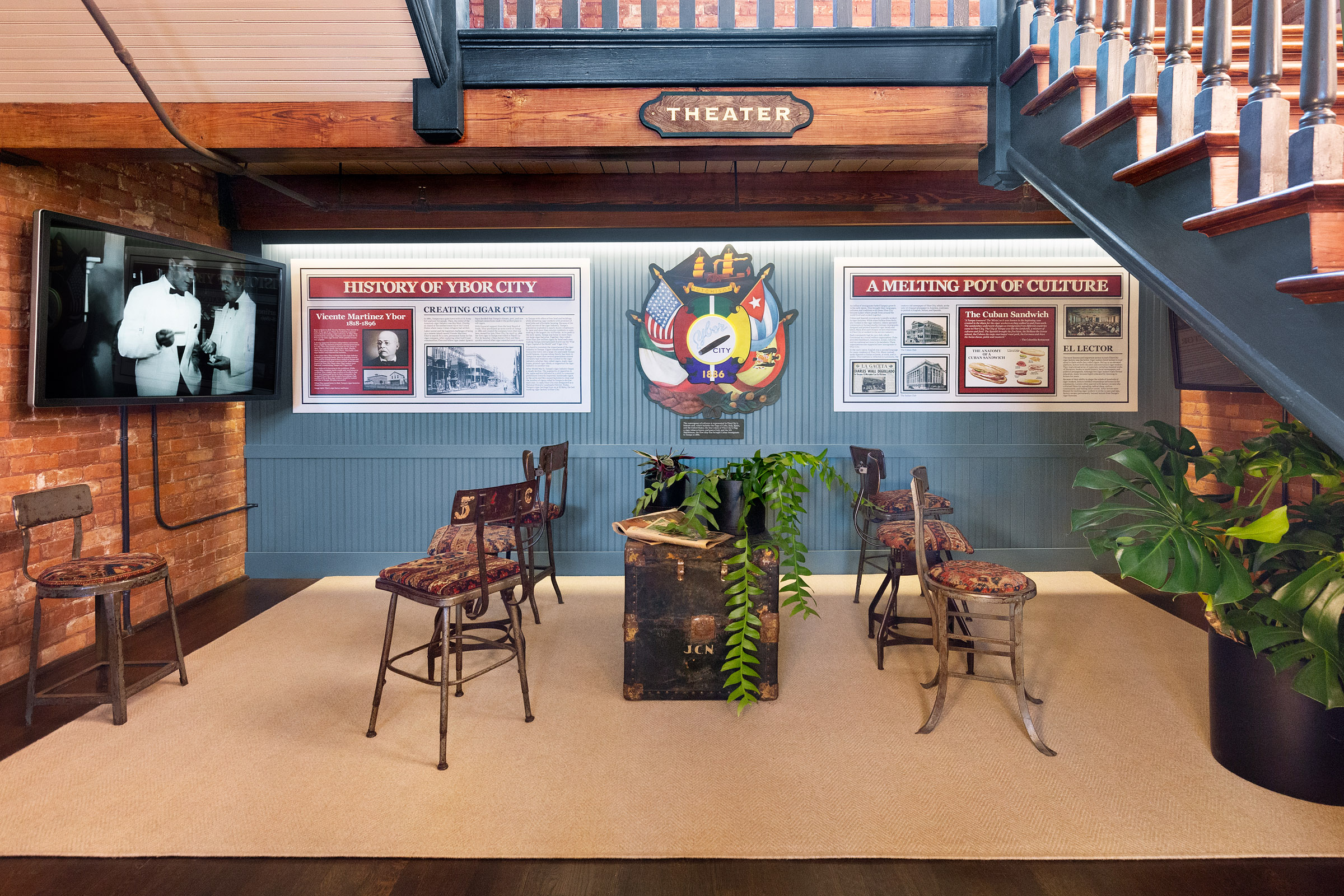 This hour fifteen-minute tour is a top to bottom exploration of El Reloj, the only cigar factory still in operation in Cigar City, (Tampa, FL). This tour takes guests through the process of cigar making both by hand and on antique cigar machines, the Newman family legacy, the history of Cigar City, and much more. Three stories high, and one city-block long, this historic cigar factory will please cigar enthusiasts, history buffs, and those with interests in manufacturing and technology. The cost for the tour is $15 for Adults, and $12 for Seniors, Students, and Veterans.
This tour is available Monday through Friday at 9:30 a.m., 11:30 a.m. and 1:00 p.m.. Due to cigar production, these are the only times we can accommodate tours. To ensure your desired tour time is available, please pre-book your tour below.
Interested in Booking a Group Tour?
Use this form to inquiry about group tours of 10 people or more. To book a tour for fewer than 10, use the "book now" button above.
In addition to weekends, the factory store and museum are not open on the following dates in 2023: January 2, January 16, April 7, May 29, June 19, July 4, September 4, November 23, November 24, December 25, January 1, 2024.
J.C. Newman Cigar Co. maintains a tradition of hand-rolling cigars going back to its founding in 1895. Now, we invite guests, cigar aficionados and cigar novices alike, to participate in the same hand-rolling experience. With guidance from one of our master cigarmakers, roll five cigars you can take home with you.
This experience takes place most Friday afternoons. Groups of six guests can come to the factory for a hands-on cigarmaking experience. You will roll the wrapper on the bunched binder and filler of a cigar and make cigars alongside our factory staff.
The experience lasts about an hour and fifteen minutes and is intended for those of legal purchasing age for tobacco (21+). For classes taking place before July 1, the experience requires a $37.50 payment in advance to reserve a spot in the class and another $37.50 payment on the day of for the handmade cigars you are going to roll and take home to smoke. Any Handrolling classes scheduled after July 1 will pay the entire $75 fee in a single transaction at the time of booking.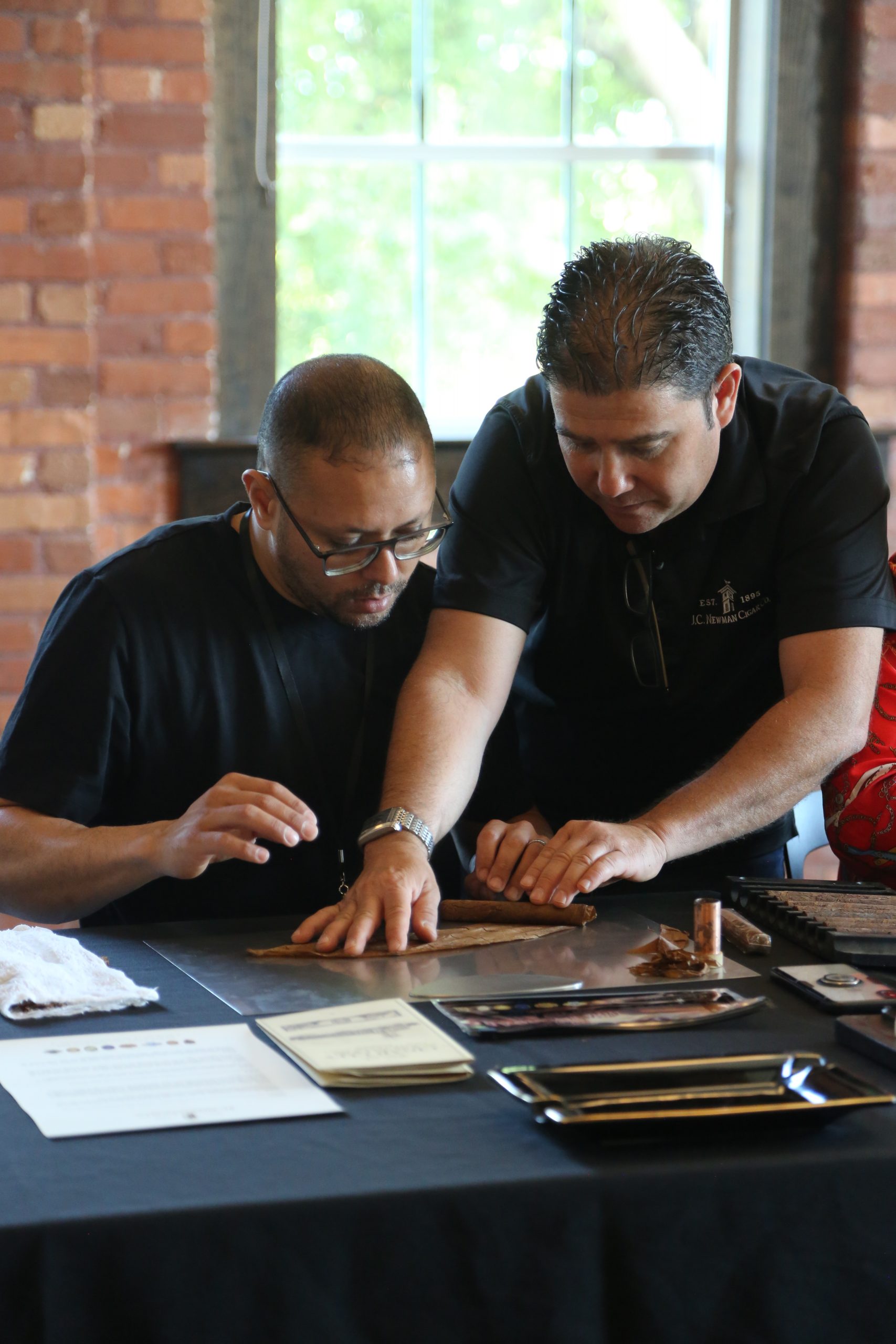 Tour and Experience Reviews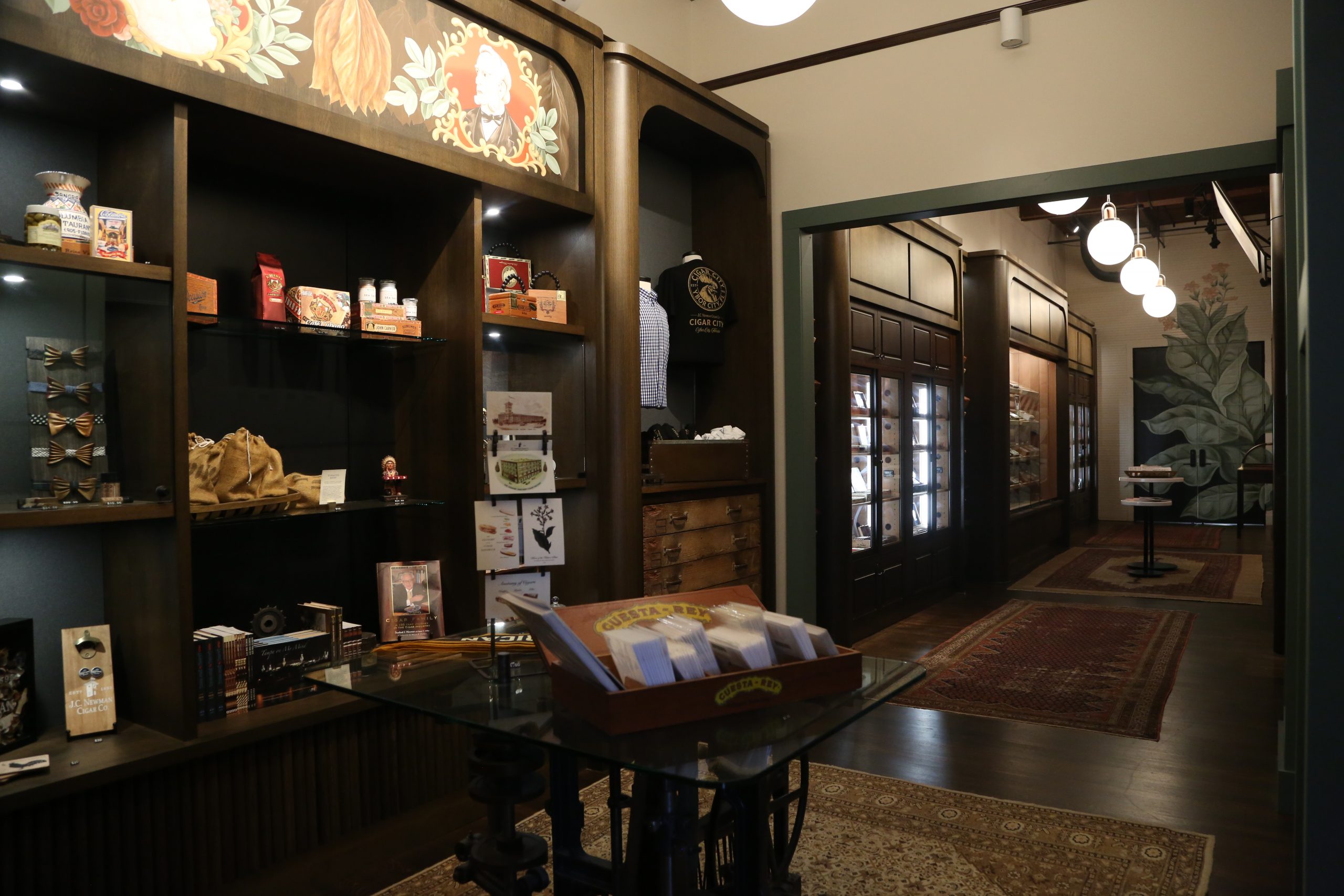 ADDRESS:
2701 North Sixteenth Street
Tampa, FL 33605
PHONE:
(813) 248-2124

VISITING HOURS:
MON – FRI: 9 A.M. – 5:30 P.M.

BUSINESS HOURS:
MON – FRI: 8 A.M. – 5 P.M.
In addition to weekends, the factory store and museum are not open on the following dates in 2023: January 2, January 16, April 7, May 29, June 19, July 4, September 4, November 23, November 24, December 25, January 1, 2024.