Brand: El Baton
Size: Belicoso (5" x 56)
Factory: J.C. Newman PENSA
Wrapper: Sungrown Sumatra
Binder: Nicaragua
Filler: Nicaragua
The El Baton was one of J.C. Newman's first brands, launched by our founder, J.C. Newman himself. This brand was once made with Cuban tobacco and was rolled at one of our first factories in Cleveland, Ohio. Due to the Great Depression and mechanization dominating the industry, El Baton fell out of production.
J.C.'s grandchildren, Bobby and Eric Newman revived El Baton nearly 100 years later. This cigar is marketed as a full-bodied, Nicaraguan cigar. It is made at our very own PENSA factory in Estelí along with our Quorum, Perla Del Mar, and Brick House brands.
Nicaragua has some of the richest soil in the world. It is known for yielding tobacco that has a lot of flavor and a definitive bite. Nicaraguan tobacco is regularly compared to Cuban tobacco and while I do not personally find pleasure in Cuban tobacco, I imagine Nicaraguan tobacco has the soil that once made Cuba famous for cigars.
I now see Nicaragua as the epicenter for full-bodied and full-flavored cigars. If you visit Estelí you will see more factories and farms than you probably thought existed in the world.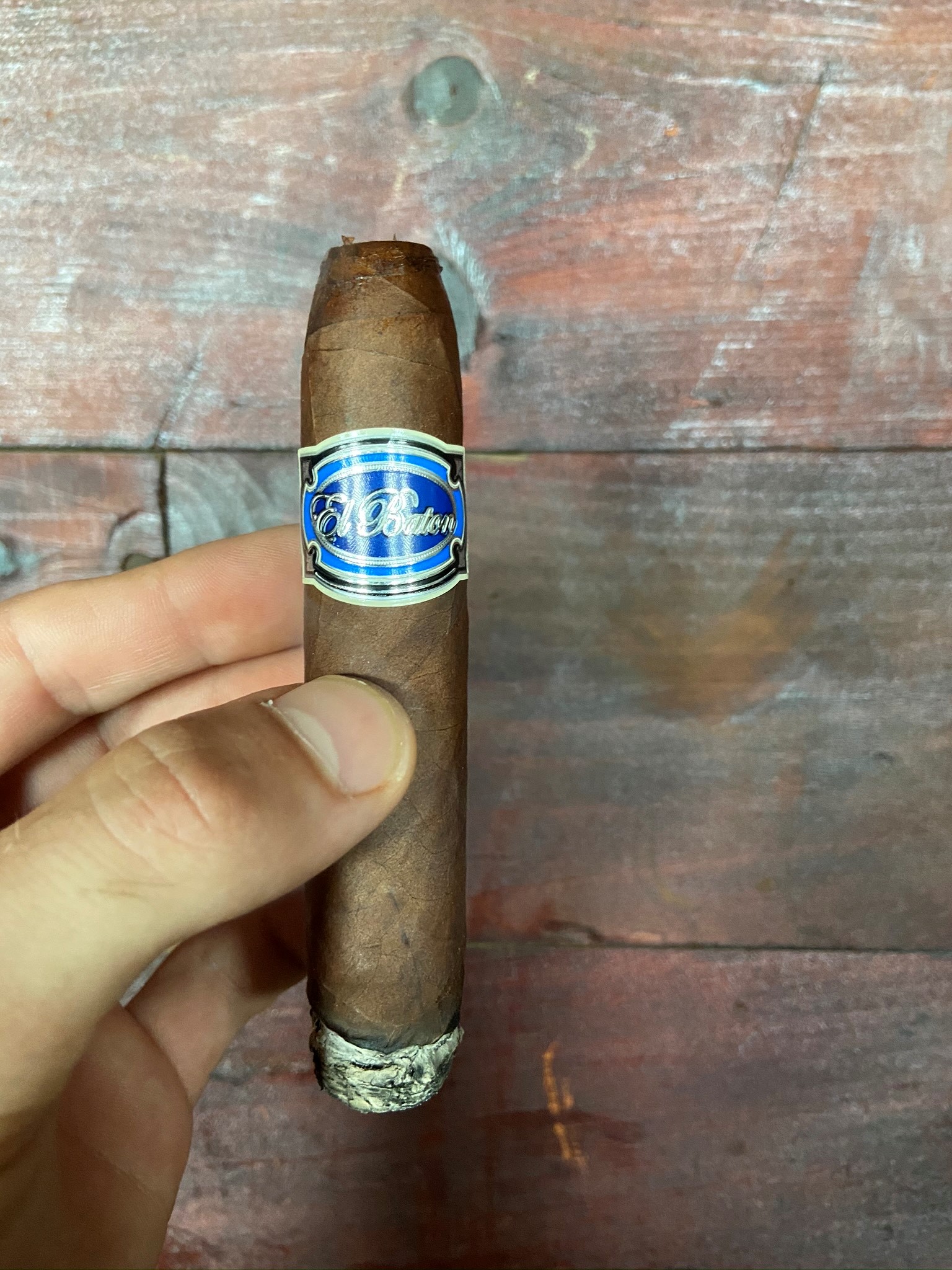 PRE-LIGHT
The El Baton is a beautiful cigar, enclosed in attractive boxes. The inside of the lid has a black and blue gradient that highlights the name and draws you in. The silver foil lettering on the box stands out and matches the silver and blue on the band of the cigar.
The cigar itself has a very consistent dark brown color. While it is a lot lighter than a maduro wrapper, it is a lot darker than a Brick House classic. The veins are plentiful but lay rather flush with the wrapper. The texture from the leaf can be compared to a very fine sandpaper and has a good amount of oil.
Construction wise, I see no flaws. The torpedo tip is sturdy with a nice, rounded shape. The El Baton is a bit firmer than a Brick House but is built just as well. As soon as I smelled the foot of the cigar, a very noticeable whiff of sweet raisins got my attention. I went for a somewhat shallow straight cut just to see how the draw was. The cold draw was complex. I got a little bit of spice from the wrapper and sweet raisins and earth from the rest of the tobacco.
FIRST THIRD
Toasting the foot releases a good amount of pungent, flavorful smoke. I smelled leathery pepper before taking a puff. Once the lighting process was complete, all I could think was, "wow". As in "wow, this cigar is strong". I found the strength to be very full-bodied right off the bat. The El Baton is also full-flavored. Pepper and spice dominate the palette while leather and earthy undertones add some complexity. There was still a noticeable raisin taste during the finish, but it remained very faint in this portion of the cigar due to the strength. The burn was even and only required one touch up, which is common for a cigar with this much oil present. The ash developed a solid, dark grey color while burning straight. The draw was perfect with my shallow straight cut.
Overall, this cigar was very strong in the first third.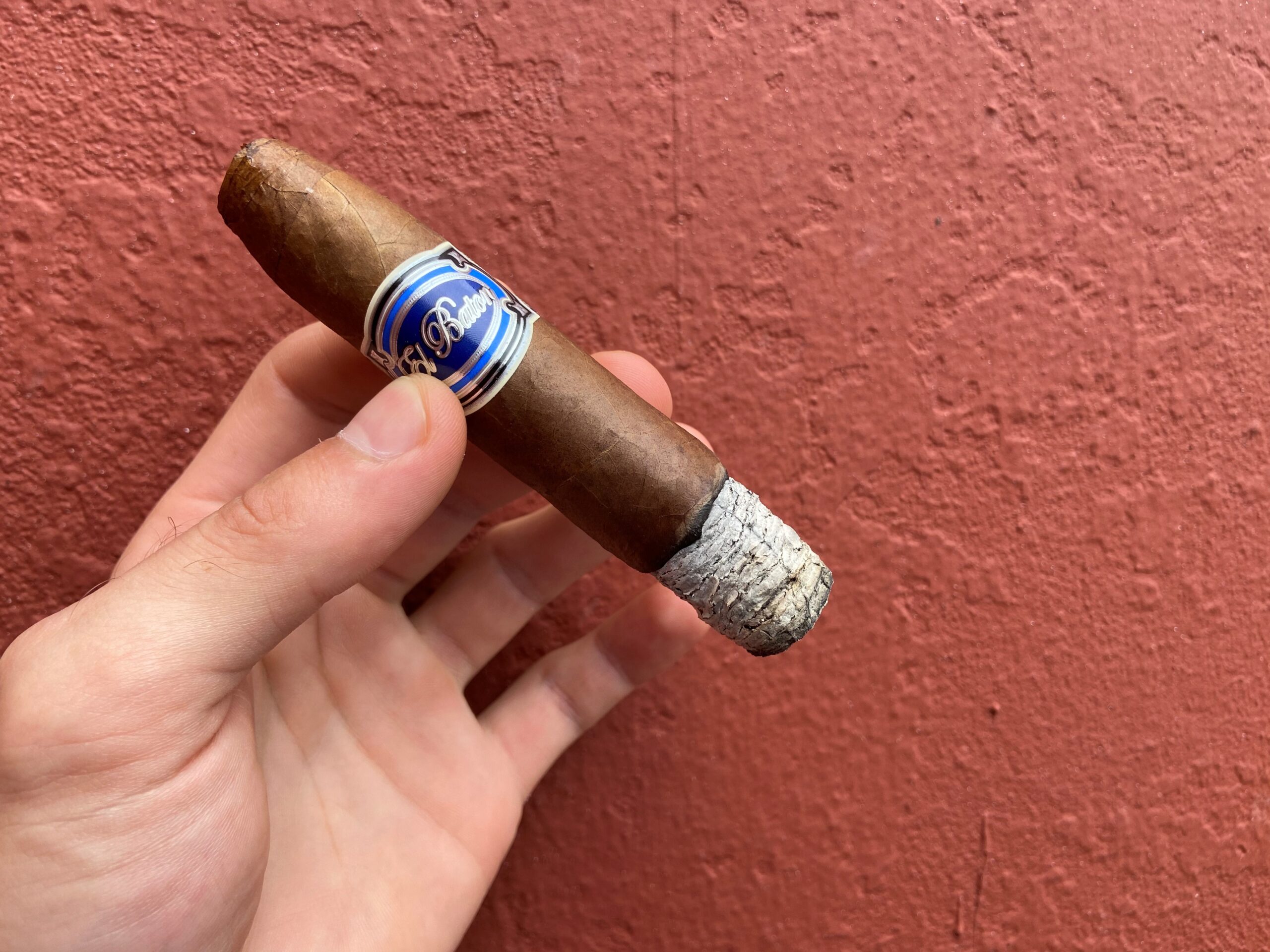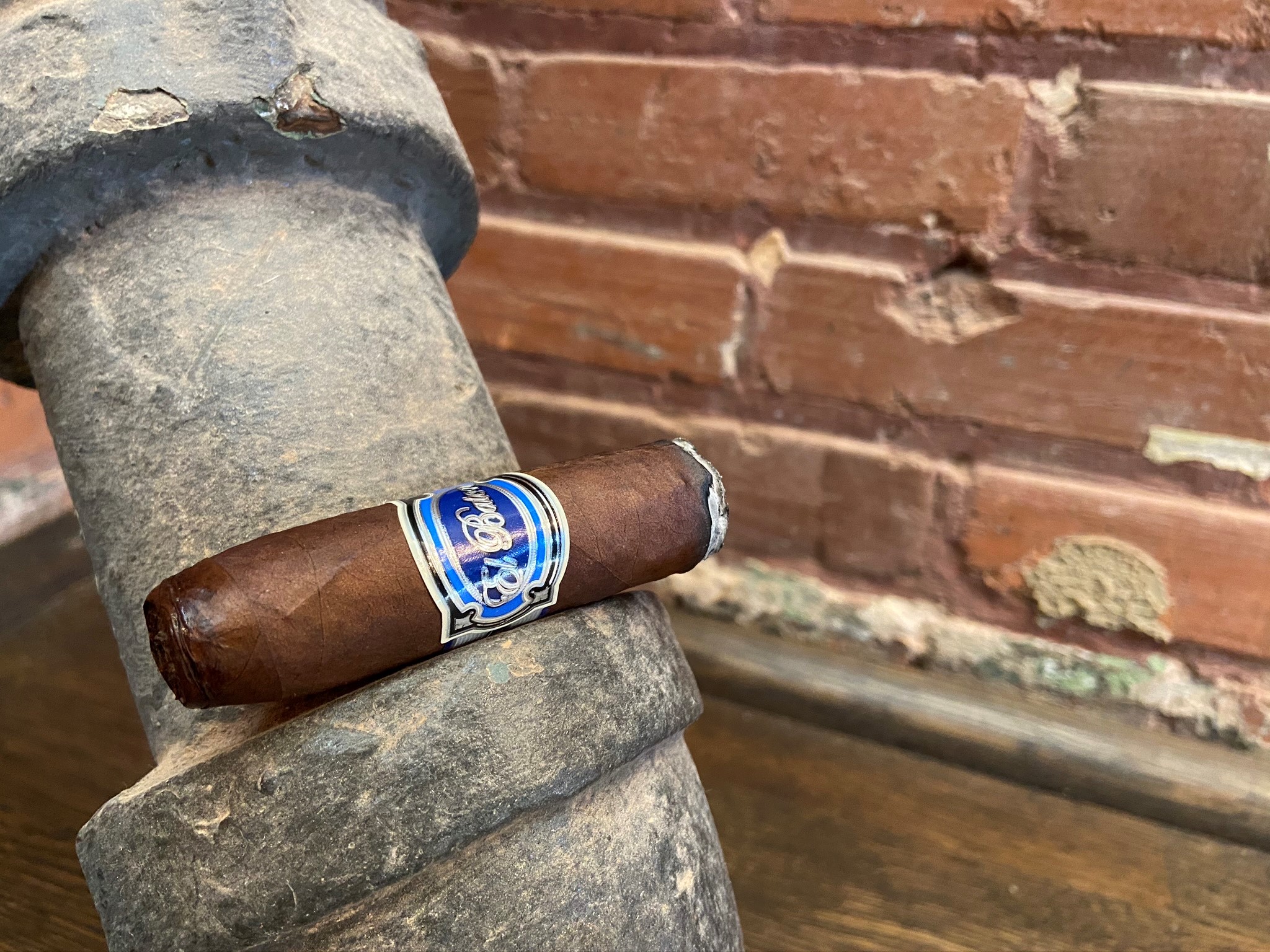 SECOND THIRD
During the previous portion of the cigar I was barely able to retrohale because of the intensity. Upon entering the second third I could get a good retrohale which left my nostrils tingling. This is usually either a sign of my palette adjusting or the strength toning down.
I was still finding everything to be very full in flavor and body. While the pepper seemed to die down, leather and Earth were still a big part of the flavor. The finish seemed to be a little sweeter this time around, with the same raisin taste. I found this to be the main difference between the first and second portions of the cigar.
While the flavor changed from mostly pepper to mostly spice in this portion, the intensity and strength remained the same. I am very happy that the strength did not taper off at all. I found myself experiencing the 'wow' factor every time I took a puff. The burn remained steadfast and required no touch ups. 
FINAL THIRD
After entering the final third, I was relieved that the strength did not turn bitter or astringent. It was still cool and easy to decipher flavors. Pepper and sweet leather were the main components of the retrohale during this portion; it is interesting to taste something sweet through your nose. There was a pleasant earthy raisin on the finish. During this final third I only had to touch it up once to keep things going even until the end. Even as the burn creeped towards the cap, the ash still held itself together.
I can easily describe the final third as a smooth finish.
After smoking the El Baton, I can easily describe it as the strongest thing to come from our PENSA factory. During the duration of the cigar everything remained full in flavor and body. Although the peppery bite was the main component of the flavor throughout, I never found it to be one dimensional. The flavors did not change but their capacity and levels did. In each third I found the same hints of Pepper, spice, earth, raisins, leather, and sweetness delivered in a different package.
The burn and construction live up to the PENSA name. I am still overly impressed with the draw which is usually my gripe with anything that has a tapered cap. El Baton is very different and stands out amongst our line-up. It speaks to the fact that J.C. Newman has a cigar out there for everybody. PENSA has mild cigars like Perla Del Mar (shade), bundle cigars like Quorum, medium bodied cigars like the Brick House line, and full-bodied cigars like El Baton. A lot of brands only cater to one type of consumer, but J.C. Newman caters to all. If you like one brand/cigar that we offer, I encourage you to try them all. It gives you an idea of the wide range of cigars we have to offer.
A Note to Retailers:
I strongly encourage retailers to educate people on the El Baton whether they are a full-bodied cigar smoker or if they are stuck on one brand of stronger Nicaraguan cigars. At the same time, it is important to stress to the customer how strong this cigar is so that they do not have a bad experience and get off-put. If someone tries a cigar and has a bad experience, they are not very likely to try anything else that brand has to offer.
This is also a good cigar to pair with a beverage if your establishment has coffee or alcohol. If someone is looking to tone down the flavor and make it more manageable it would be smart to pair it with something creamy like a café con leche in order to coat the palette. They can also capitalize on this flavor and pair it with something stronger like a rye whiskey. You can get a wide range of experiences with this cigar if you just put a little thought into it. Keep the El Baton in your back pocket of knowledge when helping someone find the perfect full-bodied Nicaraguan puro!
About Nikolaos Psilopoulos
Nik has been working on the retail side of the cigar industry for 5 years. The past 3 years his palette has been experienced enough to formally taste and review cigars for your reading pleasure. At El Reloj he is running our factory store and giving tours. He is a Certified Retail Tobacconist with the PCA's educational resource, Tobacconist University. You can expect him to further his tobacco knowledge with us at J.C. Newman and encourages visitors to ask all the questions that come to mind.
Outside of the world of cigars, you can find him enjoying the great outdoors or participating in dog sports with his Australian Shepherd.
It has been nearly 20 years since Quorum first made an appearance and now, we are offering an extension of the brand, Havana Q.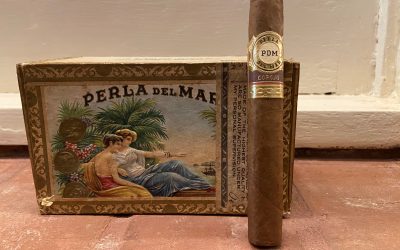 It is everything I would want from a Nicaraguan cigar. The flavor is different, the strength is there, and the balance of flavor is perfect. The shape of the cigar is so enjoyable and comfortable; the oval box press shape takes the shape of your mouth.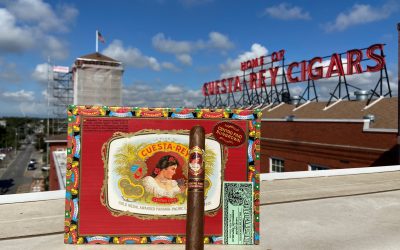 Cuesta-Rey cigars have always been associated with premium quality. This cigar is blended with the intent to be packed with flavor.