This is the 125th anniversary of the J.C. Newman Cigar Co. and while there is much to celebrate, those 125 years did not come easily. The company was started as an independent cigar-making operation, called a buckeye or a chinchal, on May 5, 1895. By 1900, the company boasted seventy-five cigar-makers and hundreds of thousands of dollars in annual sales. Today, the company is America's oldest, family-owned premium cigar manufacturer as a result of countless prudent business decisions and personal sacrifices from the Newman family. Each decade of the company history is marked by a milestone anniversary celebration. The Newman family is very proud of its history of adversity and achievement because, as Tampa's last cigar factory, this history is Tampa's history.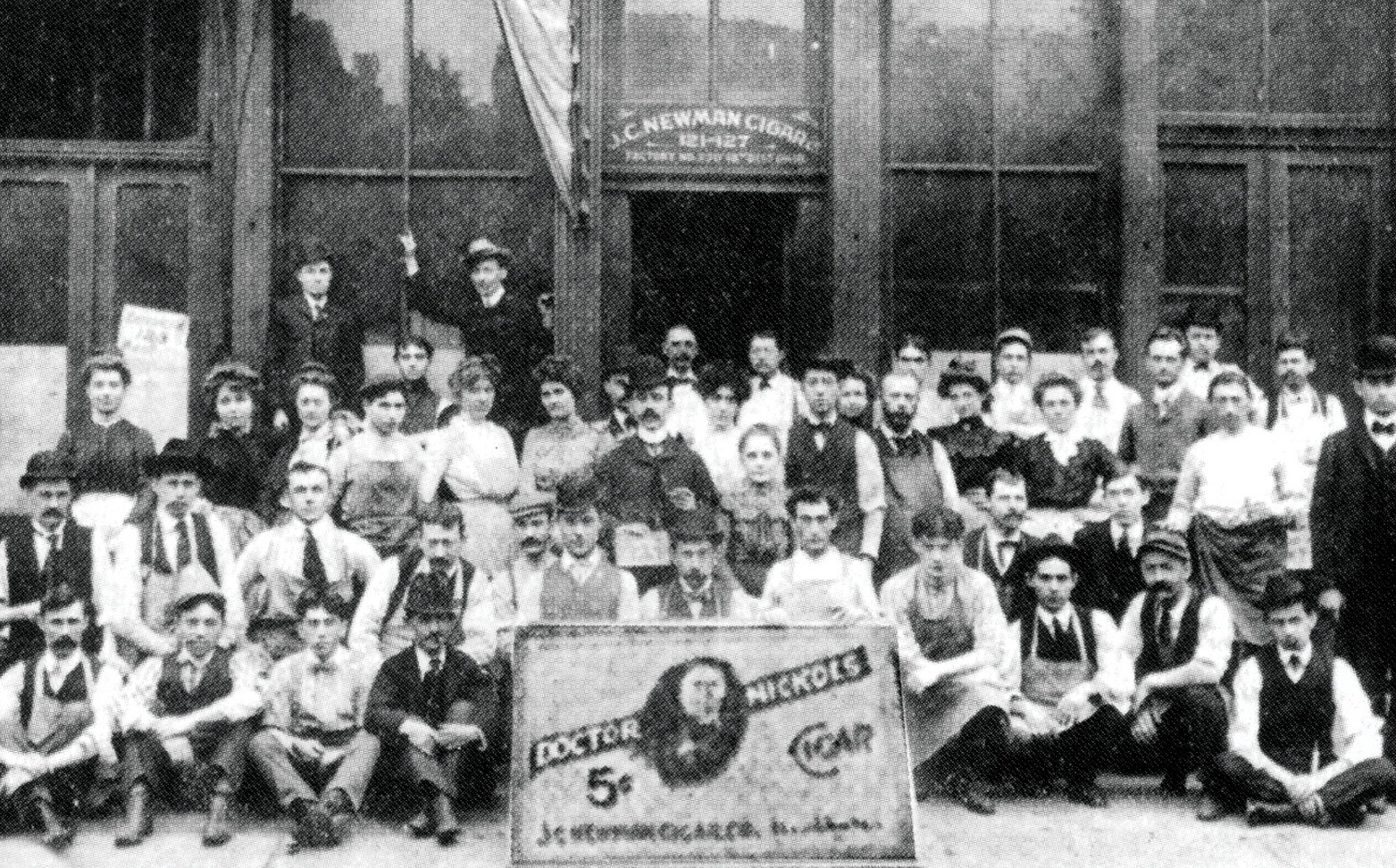 The Once and Future Cigarmaker:
Julius Caeser Newman, the company founder, came from a family of Austro-Hungarians. His mother operated a tavern and a small farm while his father was a traveling Talmudic scholar. When he came to America, he did not know any English or business administration skills, let alone cigar-making. He became a millionaire within his own lifetime, a remarkable case-study of industry that ranks alongside the likes of Andrew Carnegie or John Jacob Astor. Julius was a consummate patriot for his fatherland. He frequently donated to political campaigns and veterans' charities. Indeed, he even volunteered for the Spanish-American War in 1898.
The Golden Years:
Julius was quite proud when his two sons, Millard and Stanford, enlisted in the armed forces during World War II. Prouder still were his sons of the Golden anniversary (1895-1945) of their father's company. Known as M & N (Mendelsohn and Newman) Cigar Mfrs. in 1945 due to a company merger, J.C. Newman Cigar Co. enjoyed one of its best years of business in 1945 because the American government bought huge quantities of their cigars to distribute to military commissaries across the European and Pacific theaters of war. Julius transformed a small-scale cigar-maker for local grocery stores into a national cigar manufacturer which supplied the American military. In honor of the company's 50th anniversary, hundreds of people gave testimonials in Julius' honor at the Hollenden Hotel in Cleveland, Ohio. The assembled business associates commissioned an oil painting of Julius which hangs in Drew Newman's office today! In 1949, Julius would enjoy another anniversary in honor of his Judge Wright brand of cigars. The brand was awarded for forty-two years of consumer quality, far outlasting some of the oldest brands in the modern J.C. Newman portfolio.
The time between the 50th anniversary and the company's Centennial was marked with hardships. Julius passed away in 1958, and, soon after, the Cuban Embargo went into effect in 1961. J.C. Newman Cigar Co. was pushed to the point of bankruptcy in 1986 as Stanford and his sons, Eric and Bobby, performed a leveraged buyout of the other Newman family business shareholders. The turning point in fortunes, thankfully, was also 1986. This year marked the beginning of the Fuente-Newman partnership that lasts to this day.  
La Unica Dominican Primeros are one of the oldest Newman brands in continuous production
, the first fruits of the Fuente-Newman partnership in 1986. The success of Dominican-made La Unica and Cuesta-Rey sustained J.C. Newman Cigar Co. into the early 1990's and the Cigar Boom.
Centennial Newman:
The Centennial anniversary year in 1995 was marked by success and celebration. At the time, J.C. Newman Cigar Co. cigar supply could not keep up with cigar demand. Cigars were selling, in some cases, as fast as they could be produced. Cigar Aficionado prominently featured J.C. Newman Cigar Co. and Arturo Fuente Cigar Co. in every issue. On September 19, 1995, the Newman family hosted an extravagant banquet at the Tampa Yacht Club in honor of the company's hundred-year history as well as its present success. The Newman family also hosted parties with renowned guests, such as Marvin Shanken of Cigar Aficionado or Edgar Cullman of General Cigar, throughout the year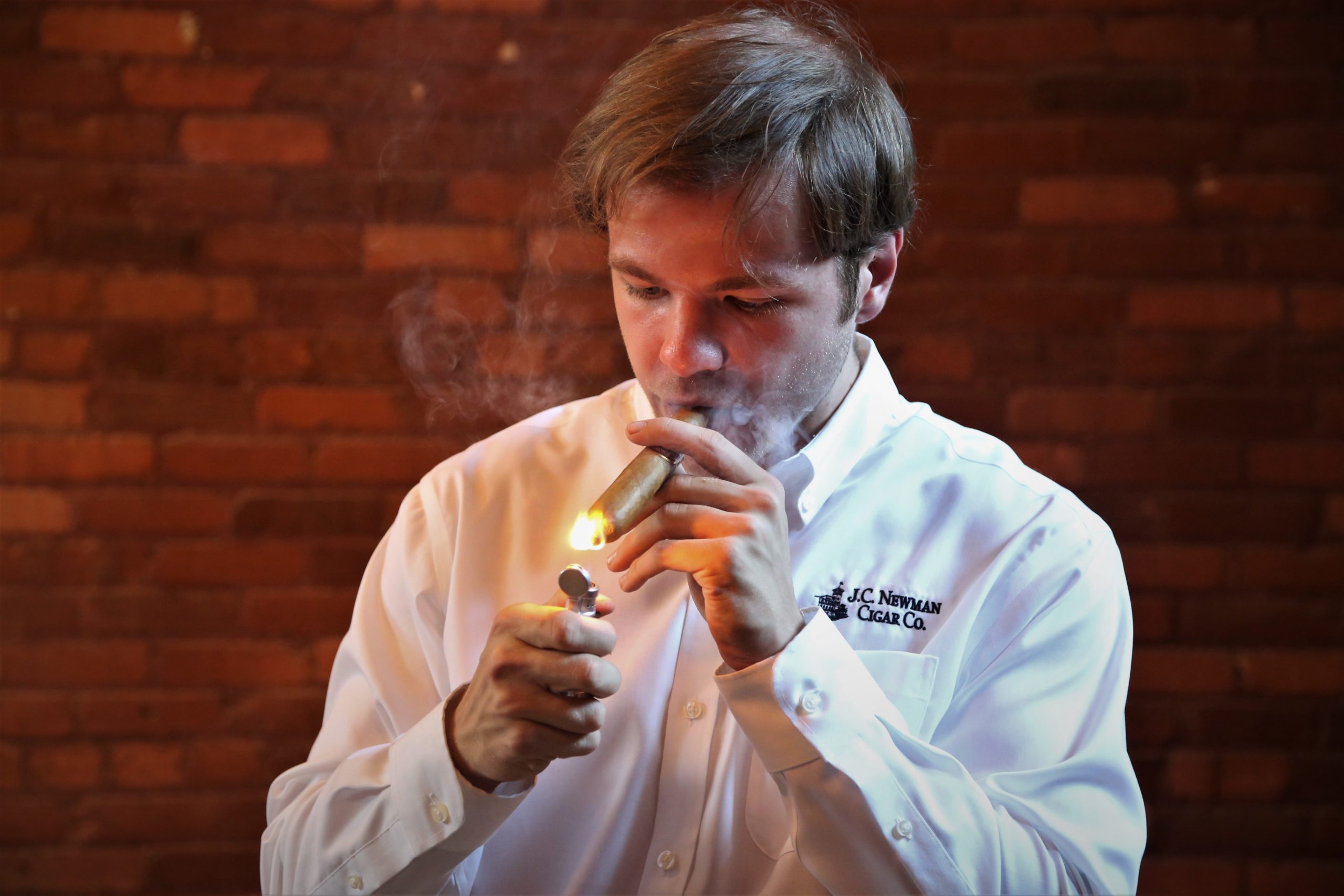 About Holden Rasmussen
Holden Rasmussen is a Museum Associate at the "El Reloj" Factory Museum. His duties include conservation, collection management, gift shop sales, and docent work. He is a new college graduate who has worked and volunteered at museums and archival facilities in different parts of the country. Holden enjoys the American outdoors, French electronic music, Yugoslav militaria, Japanese comics, and Cameroon tobacco.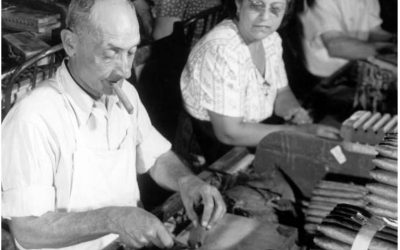 To a large extent, Tampa cigarmaker unions and factories were integral to setting the standards for modern cigar production.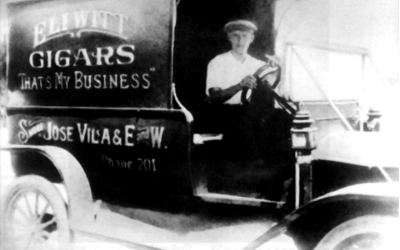 One of the most important, of these reasons is Julius Caeser Newman's visit to an old family friend, Julius Benjamin "Bunny" Annis.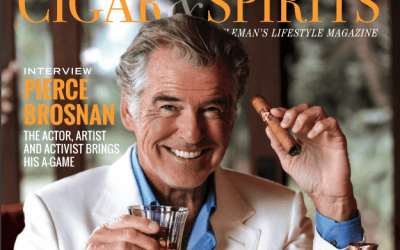 Recalling all the cigars smoked by James Bond as Pierce Brosnan poses with a J.C. Newman Diamond Crown Classic cigar on the cover of the January 2021 issue of Cigar & Spirits magazine.