Visit the Last-Operating Cigar Factory in the "Cigar City" of Tampa, Florida
When it was built in 1910, El Reloj was considered to be the largest and finest cigar factory in the world.  Of Tampa's 150 cigar factories, El Reloj is the last one still operating.  El Reloj is listed in the National Register of Historic Places as part of the Ybor City National Historic Landmark District.
Visiting El Reloj today is like walking back in time.  Inside its iconic red brick exterior, the Newman family rolls cigars in El Reloj just like they have been doing for more than a century using traditional handcrafted techniques and antique, hand-operated machines.
El Reloj is open to the public on weekdays from 9:00 a.m. to 5:30 p.m., although visitors are strongly encouraged to arrive before 3:00 p.m. when cigar rolling stops.  Visiting J.C. Newman's cigar museum, theater, and factory store is free!
MUSEUM
Explore our three-level cigar museum, while taking a journey through ours and the cigar industry's history. The museum is free and open to the public.
If you would like a private guided tour, please click below to book a tour! 
Learn from 127 years of family history and see how J.C. Newman Cigar Co. continues those traditions of manufacturing. Learn where our tobacco leaves come from and how every aspect of the cigar, from band to box, is beautifully formed.
J.C. Newman possesses one of the largest collections of cigar memorabilia in the country dating back to 1886 with hundreds of antique boxes from J.C. Newman, Arturo Fuente, Sanchez y Haya, Perfecto Garcia, and other Tampa brands!
Take a Virtual Tour through our Historic El Reloj Cigar Factory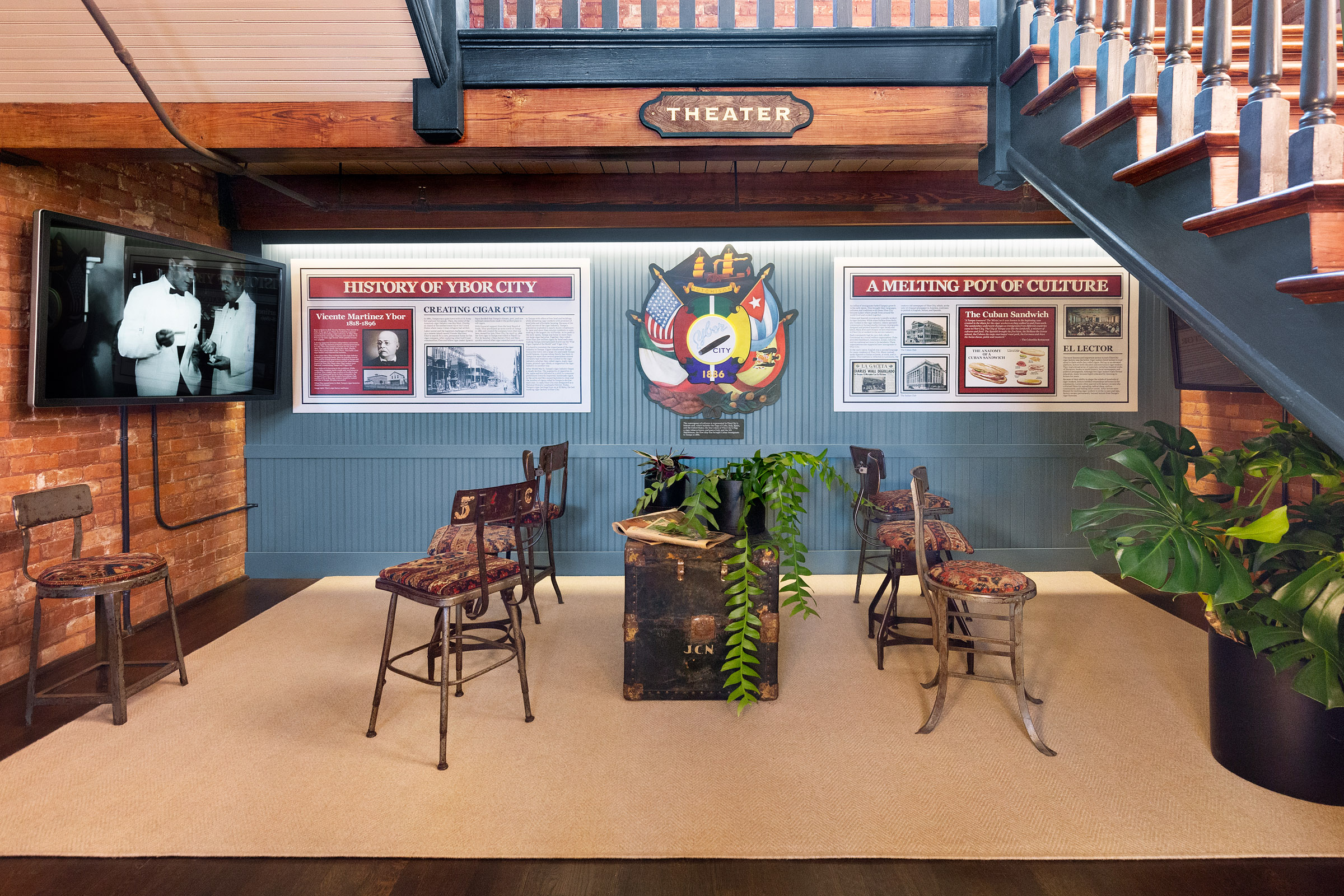 View rare footage from the J.C. Newman archives, featuring over 25 videos of our rich family and cigar industry history.
Visit our Theater Room on the 2nd floor of El Reloj and travel back in time as you watch and learn about the rich culture of the cigar industry, Cigar City, Tampa Bay's iconic Cuban sandwich, videos of Stanford Newman himself, and so much more. Check out a couple of sneak peek videos below!
FACTORY STORE
Browse our curated selection of cigars, accessories, J.C. Newman memorabilia and merchandise from local vendors.
We carry a large variety of cigars and unique products from local vendors throughout the Tampa Bay Area.
Cigars We Regularly Carry
Diamond Crown, Diamond Crown Julius Caeser, Diamond Crown MAXIMUS, Diamond Crown Black Diamond, The American, Brick House, Cuesta Rey, Perla Del Mar, El Baton, Quorum, La Unica, Factory Throwouts, Tampa Trolleys, Arturo Fuente, and more!
El Reloj Factory Exclusive Cigars
The American (Robusto 5×50, Double Robusto 5.5×56, and Toro 6.25×54)
Cuesta-Rey #95 Cameroon (Lonsdale 6.25×44)
Julius Caesar 1895 Perfecto (5×52 Perfecto)
Yagua (6.25×54 Toro)
Factory First (short filler in Robusto 5.5×50, Lonsdale 6.25×44, and Churchill 7.25×52)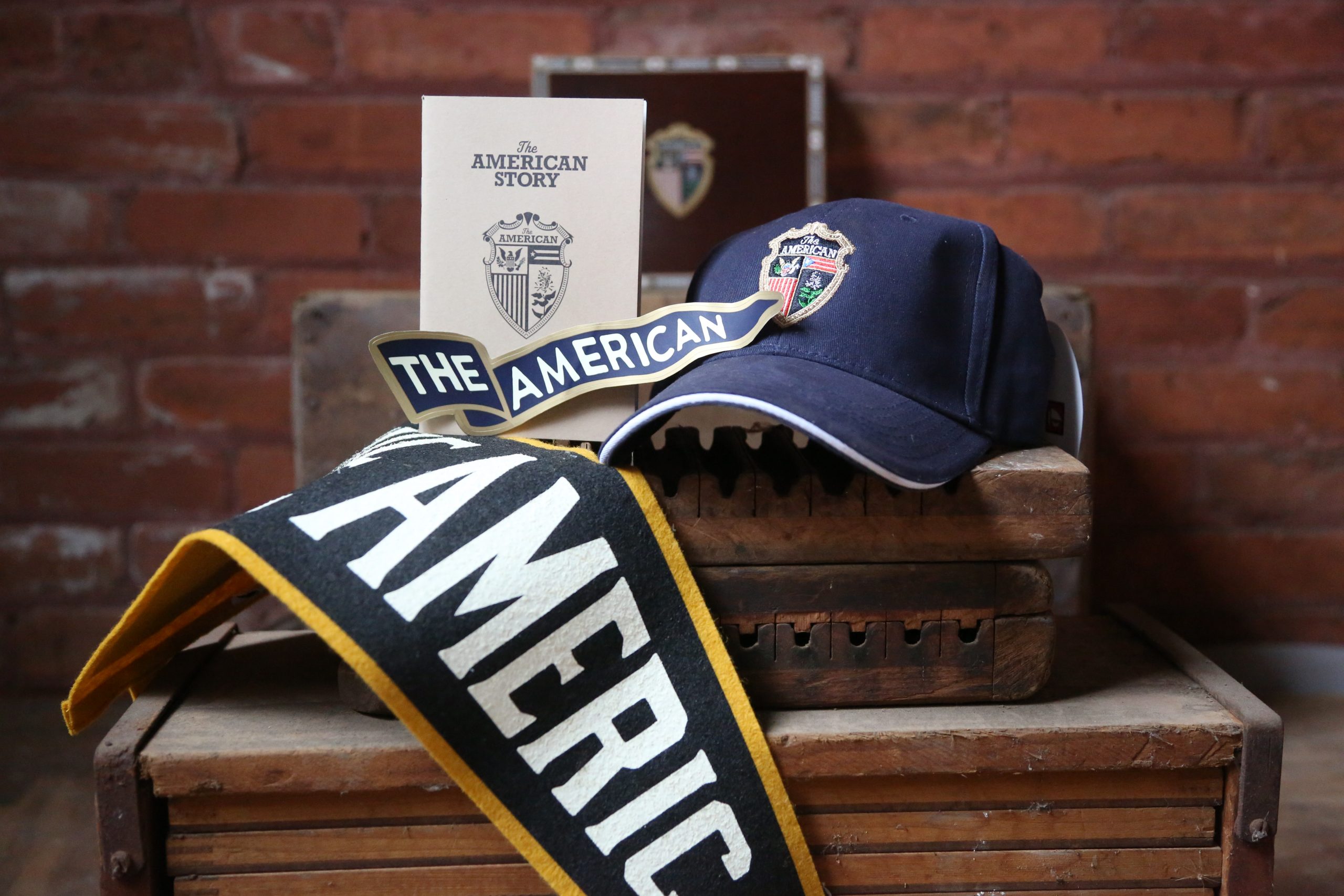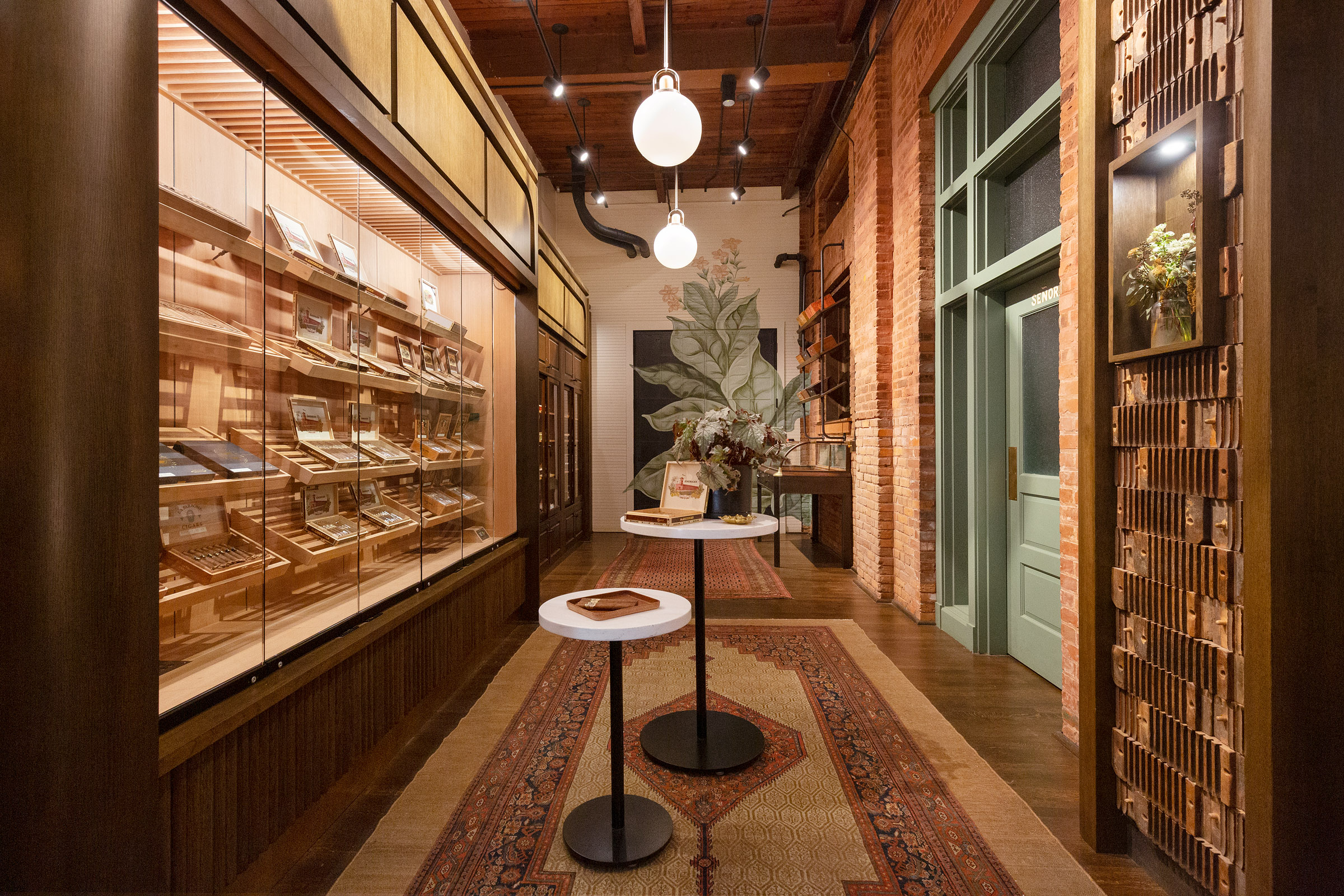 THE AMERICAN ROOM
Journey up to the third floor to watch our Master Hand Rollers craft our premium J.C. Newman cigars at El Reloj or sign up for a private hand-rolling class with our Master Hand Rollers.
Learn about the cigars we hand roll in The American Room
The American
The American was the first cigar brand rolled in J.C. Newman's historic El Reloj factory when it opened in 1910 in Ybor City, Florida.  A century later, The American has been reintroduced as a 100% American cigar, once again hand-rolled in The American Room of El Reloj.
This brand honors America's cigar tradition by rolling world-class cigars in America using the finest American-grown, aged, heirloom tobaccos.  From the tobacco to cigar molds to the wood cabinet boxes, everything is proudly grown and made in America.
Cuesta Rey No. 95 Cameroon
Cuesta-Rey No. 95 Cameroon is handmade in The American Room of  J.C. Newman's historic El Reloj cigar factory in the "Cigar City" of Tampa, Florida.  J.C. Newman is selling this special cigar in limited edition packs of 5 cigars as a factory exclusive.  Cigar enthusiasts who visit J.C. Newman's cigar museum, take a factory tour, or attend a special event at its El Reloj factory will be able to enjoy this very special cigar.
Visiting Hours
Mon – Fri: 9 A.M. – 5:30 P.M.