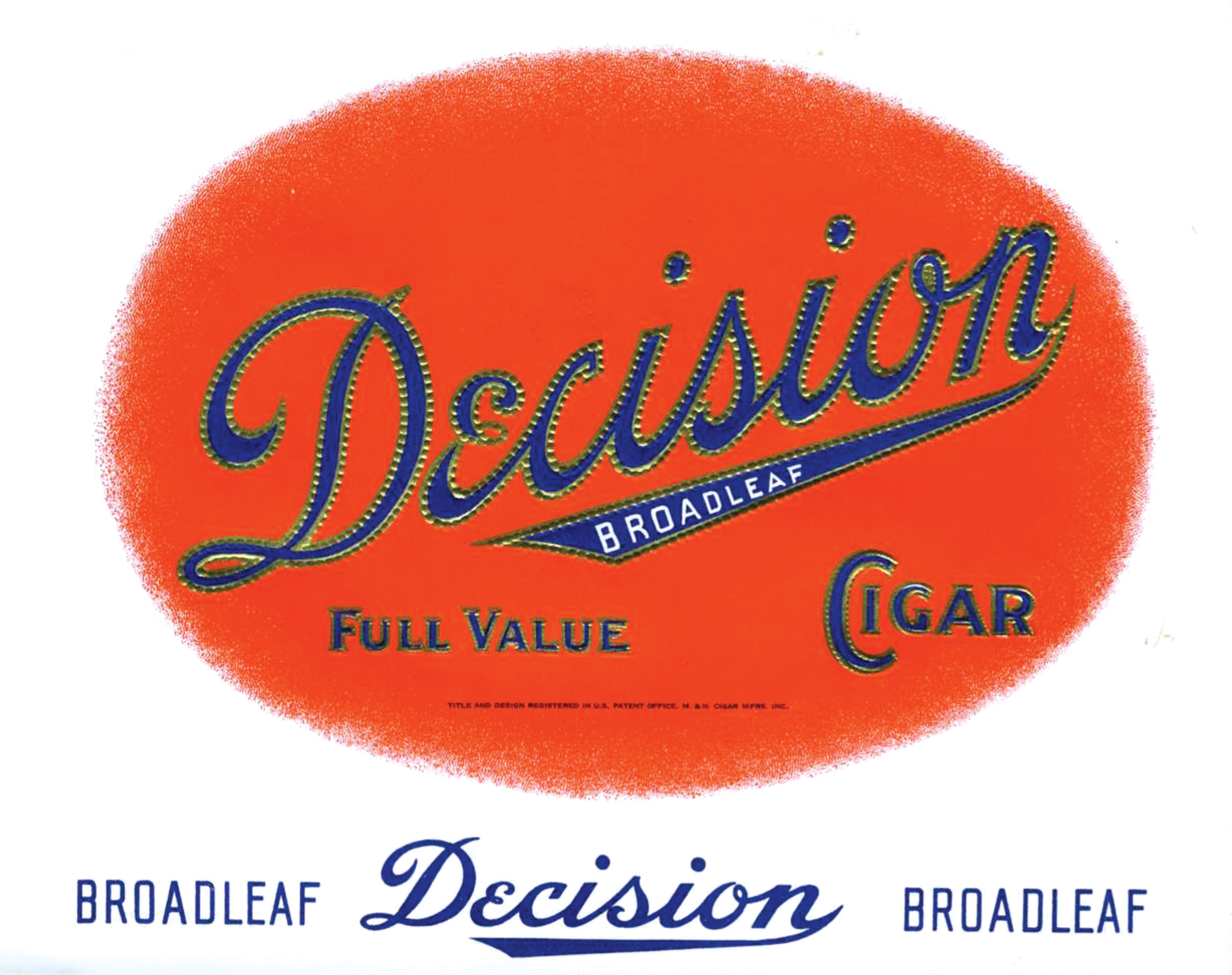 These cigars are made of all aged filler tobaccos imported from the Dominican Republic and Nicaragua, and skillfully rolled in J.C. Newman's factory in Tampa, FL. The rich and hearty flavors of Decision Maduro paired with the low price ensure this cigar will continue to be a bundle favorite for many years to come.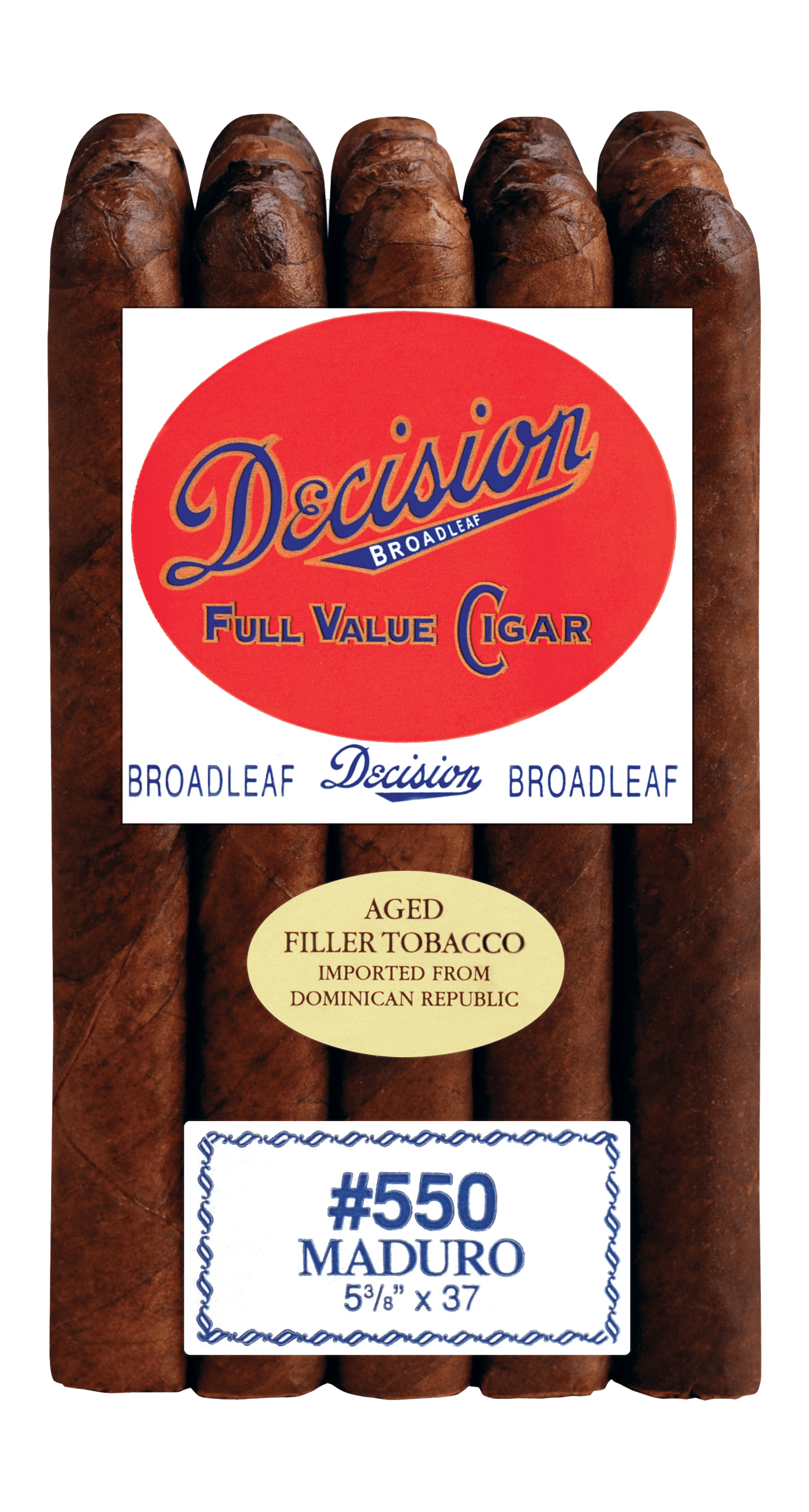 WRAPPER:  Connecticut Broadleaf 
FILLER: Dominican and Nicaraguan  
FACTORY: J.C. Newman El Reloj
INTERESTED IN CIGARS FROM THE UNITED STATES?